How to improve Google Nexus 7 GPS performance? Yes, I am glad that I can ask this question on my Nexus 7 because it has GPS feature unlike Amazon Kindle Fire. I can have big 7″ GPS device on my car now. However, Nexus 7 GPS performance and signal may not be as good as Samsung Galaxy S III which has both GPS and GLONASS. But you still can make Nexus 7 GPS signal lock faster with little of this free Android application ~ FasterFix. Note – root access is required.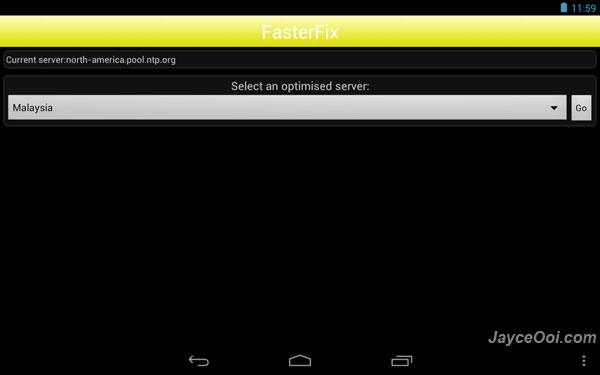 Nexus 7 GPS is set to north-america.pool.ntp.org by default which is not relevant to me who stay in Malaysia. So FasterFix helps to get more accurate time estimation from a NTP server near me ~ Malaysia NTP server. Do the same for your region…
Not yet root Nexus 7? Please refer to this guide – How to root Nexus 7? 1 click method (Video)
Download FasterFix at Google Play Store here.