Garmin MapSource is computer software that is included when you purchase a Garmin map product on DVD or CD. You can plan and organize trips with Garmin MapSource.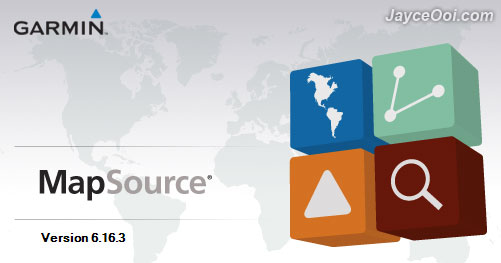 Garmin MapSource Features
Back up important trip data separately from your Garmin device.
Plan routes from the convenience of your computer instead of on your device.
Create, view, and edit waypoints, routes, and tracks.
Plan extensive or complicated routes, in which you travel to several locations in an order you specify.
Transfer waypoints, routes and tracks between your computer and your device.
Transfer selected map from your computer to your device.
Find items, addresses and points of interest included in the map data.
View your maps in detail on your computer screen.
By default, you cannot install Garmin MapSource without existing MapSource product. But there is a hack to 'trick' the Garmin MapSource installer, and let you install it even without existing Garmin MapSource installed.
How to install Garmin MapSource without existing MapSource?
You need to have Garmin Training Center software. Of course, you require Garmin MapSource software too. Download both of them.
Garmin Training Center software – link
Garmin MapSource software – link
Install Garmin Training Center software first, and then install Garmin MapSource software. Garmin MapSource installer will not prompt that you don't have existing Garmin MapSource anymore.