Already running out of disk space on your 32GB Samsung Galaxy note 3? Store too many games there. Well, there is a way to help to move games data to external SD card. Google disabled Move to SD card feature on Android 4.0 onward. However, Samsung enables it back on Galaxy S4 and Galaxy Note 3 too. However, it does not perform exactly like FolderMount application which require root access. But it is better than nothing.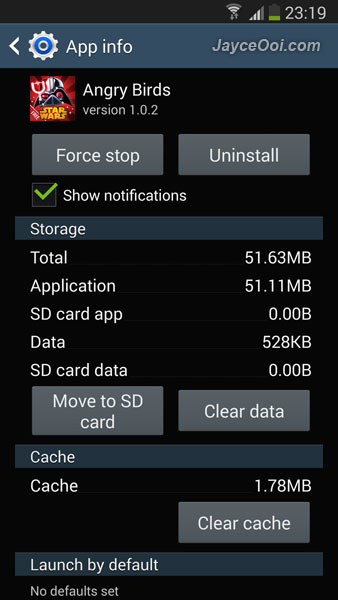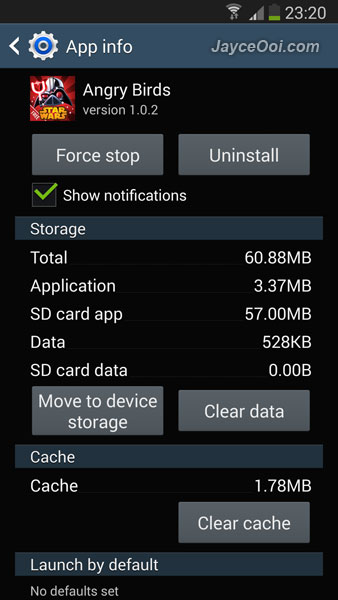 Yeah… Around 50MB data was moved to external SD card. Angry Birds Star Wars II is using lesser internal storage now. This Move to SD card feature works. However, it cannot move games data which store on special folder like Gameloft, EA Games… So do take note on that.
How to use Galaxy Note 3 Move to SD card feature?
Go to Settings.
Select General tab.
Select Application manager.
Click on the application that you plan to move.
Select Move to SD card then.
That's all.