Samsung Galaxy S4 GT-I9500 is not fast enough for you? Try to overclock CPU then. Personally, I don't prefer people to overclock small devices because they will overheat quickly. Make it too warm / hot to hold. So I only overclock to show off how great my Galaxy S4 can perform, not in daily usage because Malaysia weather is too warm. It will overheat over 60 °C easily. Yes, you can still overclock Galaxy S4 CPU. Just make sure that its temp is below 50 °C (or as cool as possible). Remember that overclock will shorten battery life too because it uses more voltage…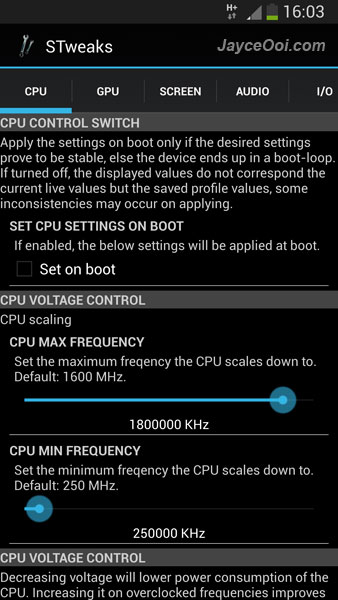 How to overclock Samsung Galaxy S4 CPU?
First of all, you need to install custom kernel for Galaxy S4 I9500 that support CPU overclocking ability. Then use STweaks to set the CPU speed that you desire (depend on the max value that custom kernel allow). For example, I overclocked Exynos 5 Octa CPU from 1.6 GHz to 1.8 GHz. You can go for 2 GHz max if you want.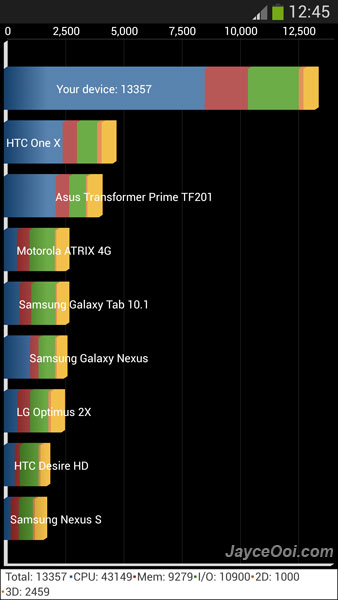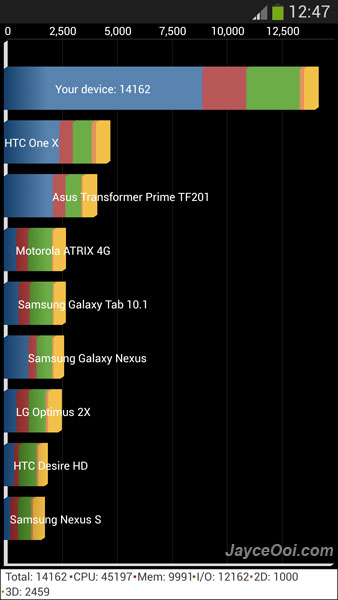 Note – Overclock at your own risk. And don't fry your CPU.