How to speed up Android SD card read / write speed? Simple… Buy a better and higher class SD card will do, right? But I don't want to waste money to get a new SD card, what should I do then? Just install SD Speed Increase from Android Market. It is an application allows you to change a parameter in file system that manages size of the cache on the memory card. At 2048 kb the performance is optimized, making read-write on SD card faster. Try it see… Note – root access needed.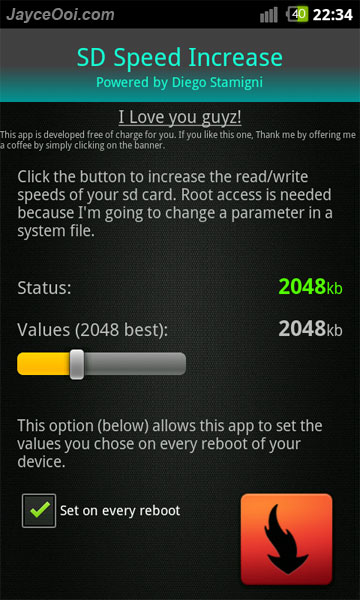 I am using 4 GB Kingston class 4 SD card on Android HTC HD2. Here is the result from SD Tools ~ Info and Benchmark tools. 10.5 MB/s for writing and 15.8 MB/s for reading on 2048 kb cache. Note – certain custom Android ROM already preset the cache value. So you don't need to manually to edit it again.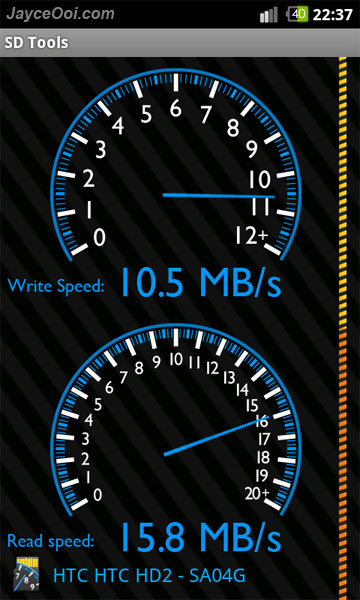 Download SD Speed Increase at Android Market here.
Download SD Tools ~ Info and Benchmark tools at Android Market here.