How can I forget this – capture screenshot on Galaxy Note 3? Yes, you can use S Pen to do so. Can edit it first before save too. Take some notes and share it out later. This is one of the great features in Galaxy Note Series. Of course, you can use 2 other methods too. One with combo keys and another one with palm…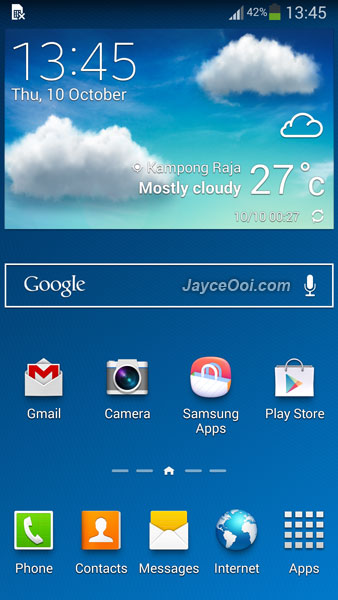 How to take Samsung Galaxy Note 3 screenshot?
The way that I prefer the most – Press and hold Power + Home buttons at the same time for 2 seconds.
Sweeping your hand from right to the left (or vice versa) on the screen to capture. Note – Palm motion – Capture screen needs to be turned on.
Tap Screen Write on the air command. Or with the S Pen button pressed, touch the screen until you hear a click.
That's it. The captured screenshot will be stored at Screenshots folder at Gallery. Cheer…