Err… Why my HTC One X battery life is so poor? Do you always have low battery life issue on your HTC One X? If so, your HTC One X battery might have issue or it is a defect battery. No worry, you can diagnosis HTC One X battery by yourself. HTC has a tool to do so ~ HTC Function Test. Use the Battery Test function in HTC Function Test application to find out your HTC One X battery life performance.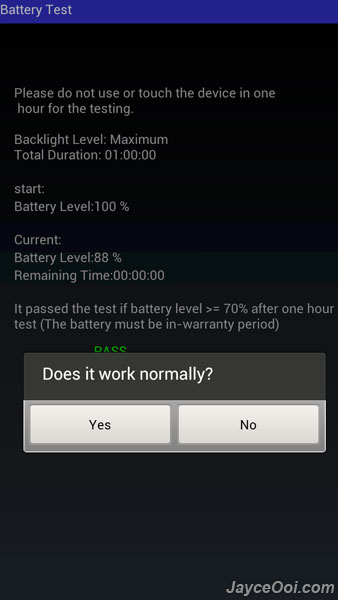 How to test HTC One X battery life?
Charge battery until 100% fully charged.
Put HTC One X in Airplane mode (Press and hold power button for 3 seconds and select Airplane mode).
Bring up HTC Function Test.
Go to Battery Test.
Follow onscreen intrusions there.
That's all.
My HTC One X battery is perfectly okay because battery level is still above 70% after running battery test. If yours is not, it's time for you to send your HTC One X back to service.