How to unlock Samsung Galaxy Note II for free? Yes, you can unlock it yourself for free. No need to pay or use paid application to do so. This method may not work for all carrier locked Samsung Galaxy Note 2 (N7100, N7105, SGH-T889, SGH-I317M, T889V). But many reported it work for them and even on Galaxy S3 (AT&T SGH-I317). And no root access is required. It works on stock firmware. So far it is working on carrier locked devices like T-Mobile, EE, Orange, Bell, Rogers… Try it out yourself to unlock Samsung Galaxy Note 2 for free.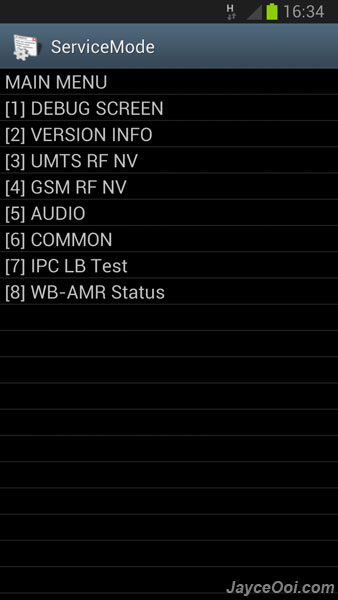 How to unlock Samsung Galaxy Note 2 for free?
Go to ServiceMode by dialling *#197328640#.
Select [1] UMTS – [1] Debug Screen – [8] Phone Control – [6] Network Lock – Options [3] Perso SHA256 OFF
Wait for a minute.
Go back with back button.
At [6] Network Lock, choose [4] NW Lock NV Data INITIALLIZ.
Wait for a minute again.
Reboot your Galaxy Note 2.
That's all.
My Samsung Galaxy Note 2 is factory unlocked. So I can't test it myself. Let me know the result after you tried it. And do get more info from XDA Forum.