HTC One X overheats up to 63.8 °C? Based on HTC Support ~ temperature raises to around 55°C on HTC One X is considered normal. However, I am getting as high as 63.8 °C on my HTC One X after 1.28.707.10 system upgrade.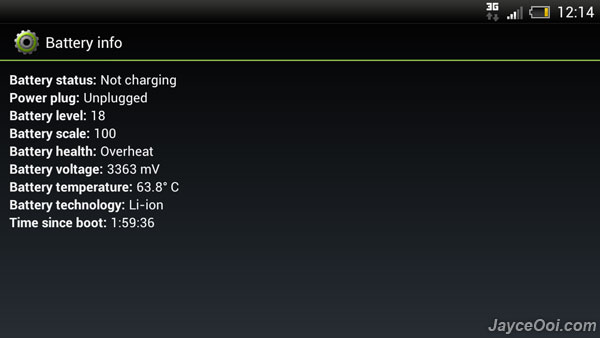 As usual, I used NVIDIA Glowball Demo as HTC One X temperature benchmark. My HTC One X temperature reached 60 °C after 15 minutes of playing NVIDIA Glowball Demo. And reached 63.8 °C after 30 minutes. It is not considered warm anymore I would say but HOT when you touch it. Maybe my HTC One X is faulty. Going to check with HTC Support again…
Is your HTC One X hotter than mine?