Introduction
Hey guys, check out Kingston's latest tenkeyless (TKL) mechanical gaming keyboard. Yup, HyperX Alloy FPS Pro is the star today. It gets the same 100% Anti-Ghosting NKRO, FPS compact design, detachable cable and red backlit keys with dynamic lighting effects. Thinking it as TKL version of HyperX Alloy FPS will do. And comes with solid steel frame that built for long-lasting durability and stability as well. How does it perform? Let's find out…
Special Thanks
This review is possible thanks to below companies. Be sure to check them out…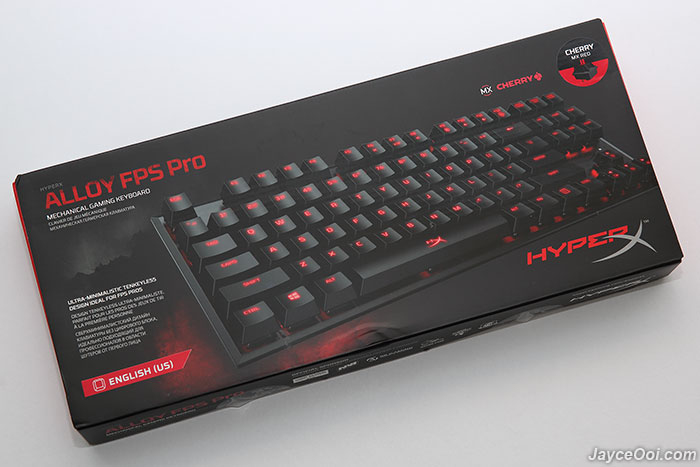 Package Content
HyperX Alloy FPS Pro comes in a smaller packaging this round. Well protected no doubt. There are thick detachable & braided cable, thank you card and multi-language quick start guide too. That's all.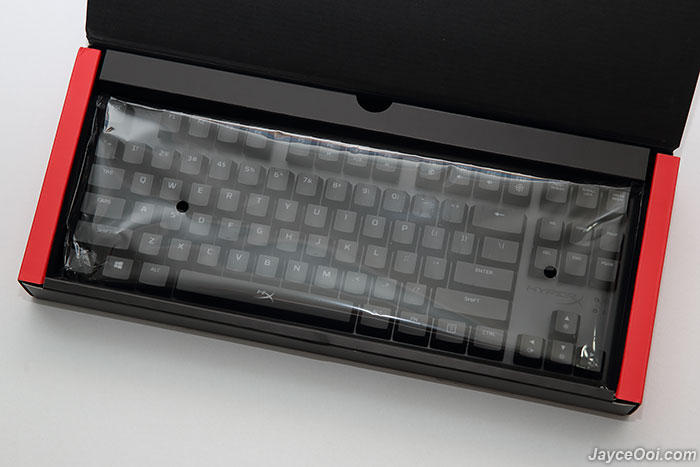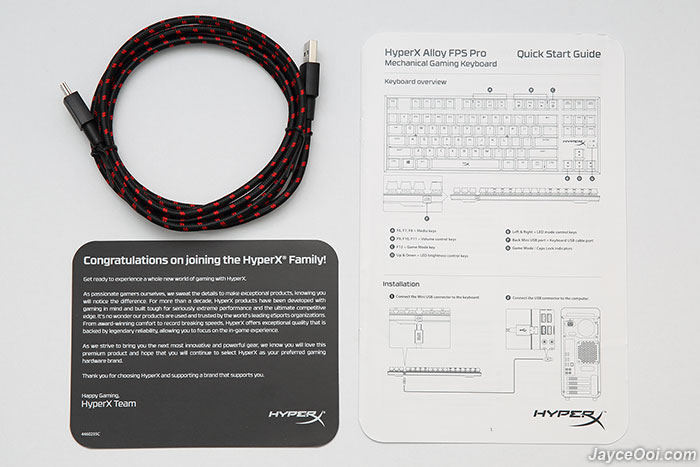 Design & Build Quality
HyperX Alloy FPS Pro retains the top notch build quality as well. Again thanks to the sturdy metal alloy top plate and solid plastic housing. It has the ultra minimalistic compact design without numpad. Yes, you have even wider desktop space for FPS mouse movement this time. And ultra-portable for gaming on the go as usual.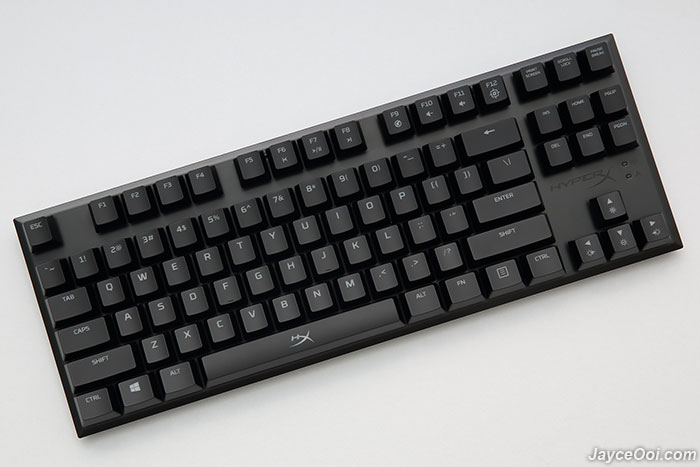 Mine comes with English (US) layout and loaded with Cherry MX Red Switches. Blue and brown switches will come later. It should have different keyboard layout I believe. All the keycaps are well made too. However, they are not totally the same as Alloy FPS version which give slightly smoother and softer touch experience. All the letters can be clearly seen even without LED backlit too. Finally, the light indicators for game mode, and caps lock are located right below page down key.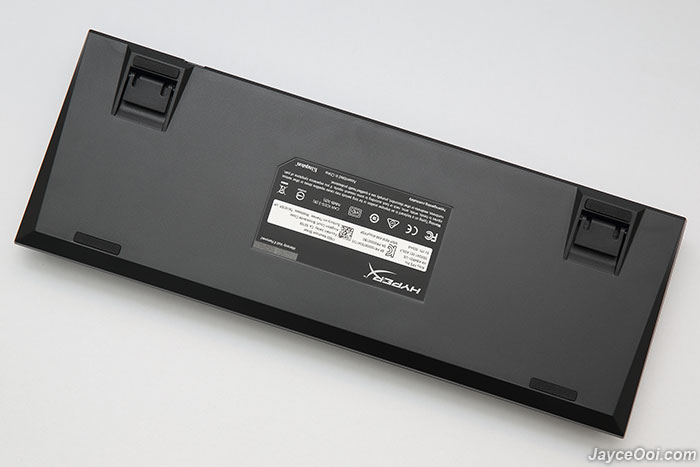 As usual, there are 6 high quality anti-skid pads (including 2 on keyboard legs) at the bottom. They do provide strong grip and stability for their tiny sizes. Again, you need to apply some force in order to move the keyboard.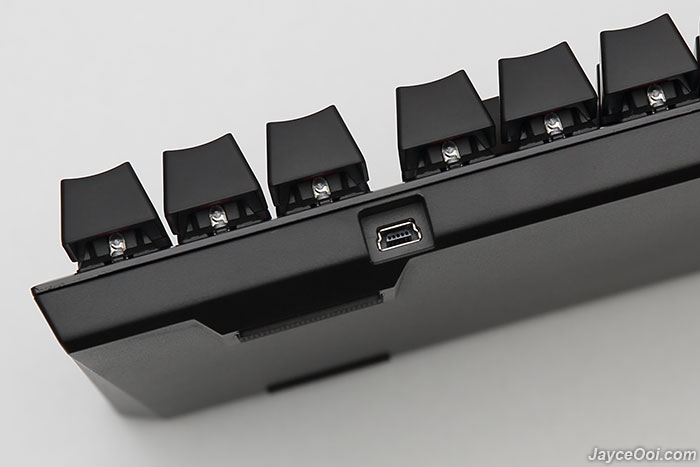 Here is the mini USB port for keyboard's data and power. And check out those super bright LED lights too.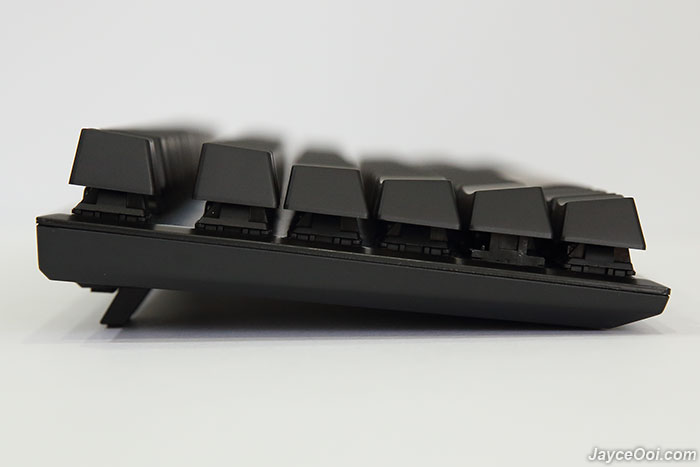 High profile keycaps and 1 level height adjustment. And minimalistic compact design as you can see.
Performance Result
HyperX Alloy FPS Pro is using Cherry MX mechanical keys which use pioneering Gold Crosspoint technology to provide high-precision key contact and provide unmatched reliability. And the Cherry MX Red switches that being used are linear-style switches. Yup, they do not have the bump used to provide tactile feedback like blue ones. Furthermore, you don't have to past the reset bump to register a repeat press. Great for speedy double-tap or triple-tap keys here. And this make it the quietest among blue and brown switches. Perfect for those love speedy response and silent operation.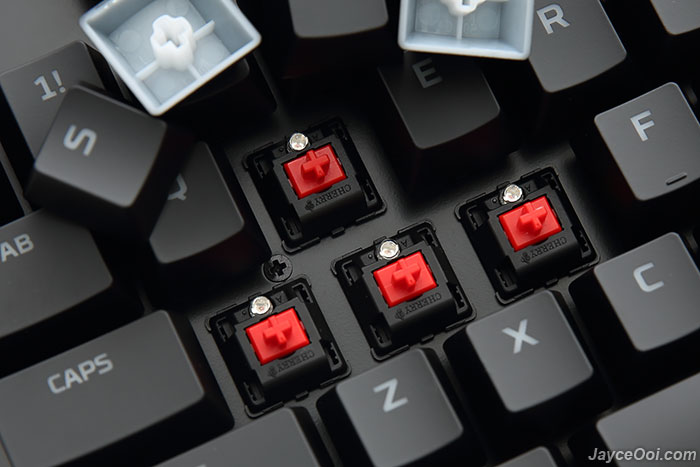 Alloy FPS Pro supports NKRO (N-key rollover or 100% Anti-Ghosting) no doubt. Every single key that being pressed on keyboard will be registered correctly. Yes, you can press all of them at once. In addition, there is Game Mode where Windows key is disabled to avoid accidental interruption during gaming too. All of them are must have features for hardcore gamers like you and me. By the way, one thing that I noticed. Pro version does not seem to have 6KRO mode like the normal version has.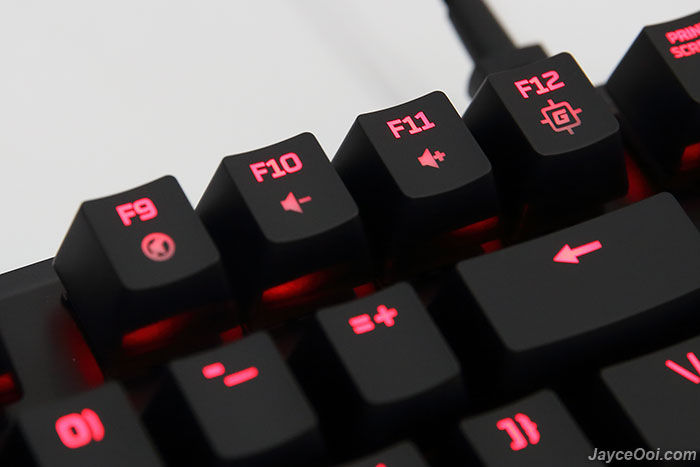 As a music lover myself, the 6 media shortcut function keys are really useful. Yes, I can control volume and music playback by using them. Faster and simpler no doubt. As for LED lighting effects, Alloy FPS Pro offers dynamic lighting effects with six preset LED modes – solid, breathing, trigger, explosion, wave and custom one. Up to 5 brightness levels to select including totally turn off. And it is much brighter than the normal version. Do check out below custom LED mode with 1 to 4, WASD, ctrl and space keys highlighted only. Pick the keys to be backlit that suit your games.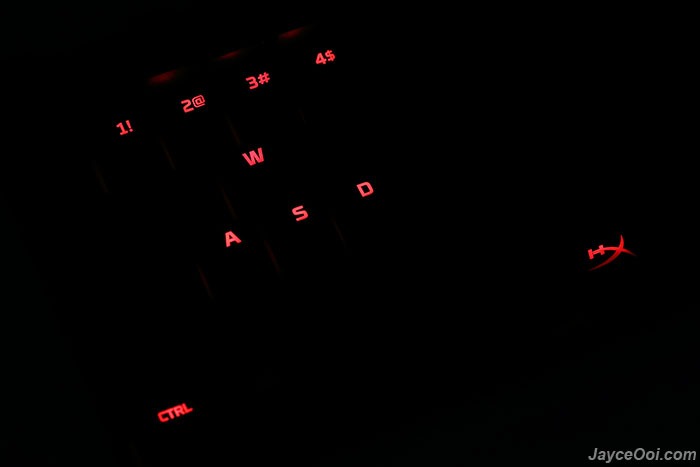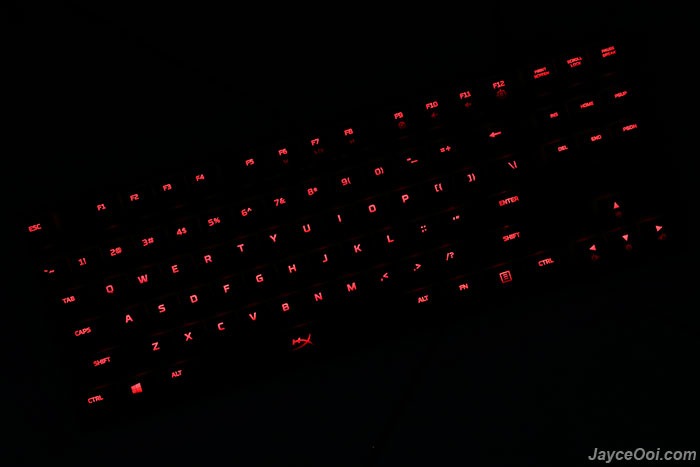 Advantages
Cherry MX Switches
NKRO support
Illuminated character keys
Windows key lock
Top notch build quality
Detachable braided cable
Cool backlight effects
Ultra-portable
Limitations
No software driver (macro) support
Red backlight only (for some)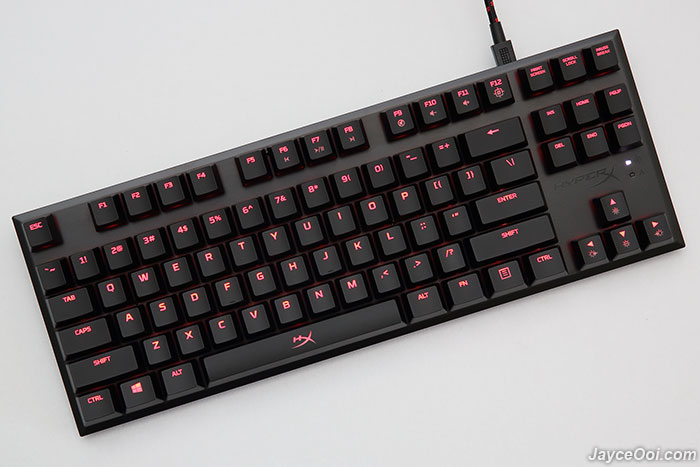 Conclusion
Looking for a TKL mechanical gaming keyboard? Be sure to check HyperX Alloy FPS Pro out. Enjoy faster response, linear and silent operation with Cherry MX Red Switches. Top notch build quality with solid steel frame that backed with 2 years warranty. Sound great? More information can be found at HyperX Website. And get yours at Amazon.