Introduction
Need a protective case for Galaxy S4? Check out iFrogz Samsung Galaxy S4 Cocoon Case. It is rugged two-piece design case. The inner part is soft rubber ~ Polyurethane (PU). And outer hard plastic shell by polycarbonate (PC). It provides drop and impact protections while keep in style. Yes, there are 3 colour combinations to select – Black/Gray, Purple/Blue and Blue/Black. Mine is Black/Gray. All right, let's have a detail look on it…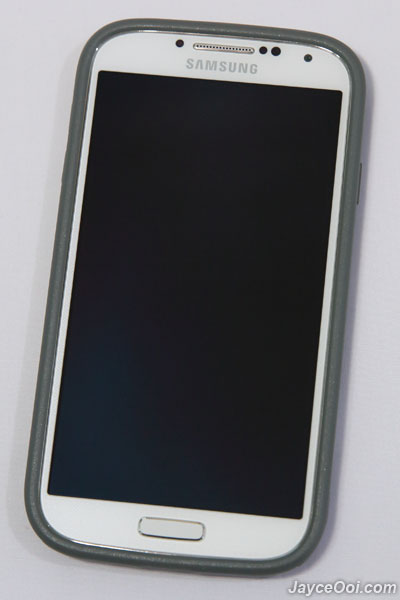 Video Review

Style
iFrogz Cocoon Case snaps in Galaxy S4 easily. And hold it tight. Basically, the inner layer covers Galaxy S4. And the grid-like design back hard shell covers both of them. By the way, the back shell is matte finish and has the soft touch feel. It is really nice to touch and hold it. The power and volume buttons are covered by inner layer PU. All other ports and sensors like headset jack, mic, IR blaster and USB port are easy to access while keep them protected. Same apply to rear camera and speaker. It covers all parts of Galaxy S4 from top to bottom and back to side. Just leave the front screen for screen protector like Zagg HD invisibleSHIELD to protect. As a result, you get both style and protection.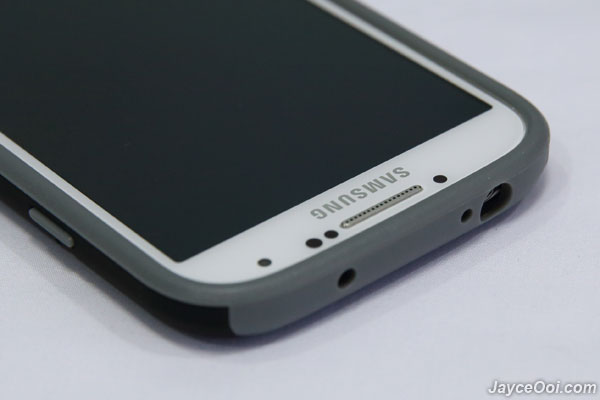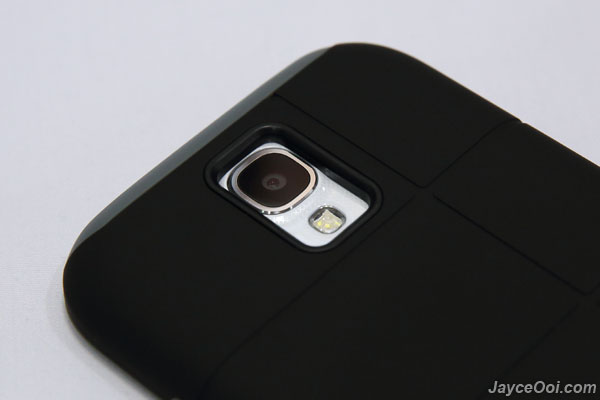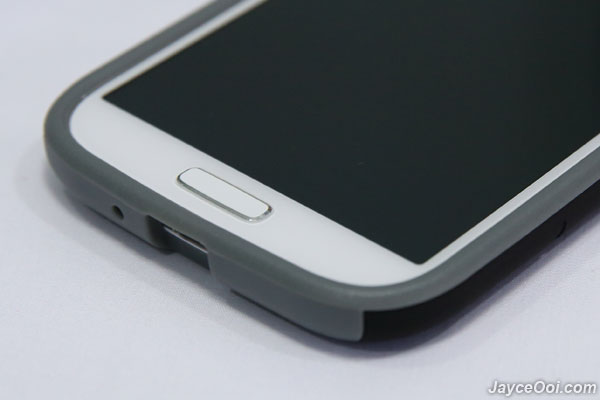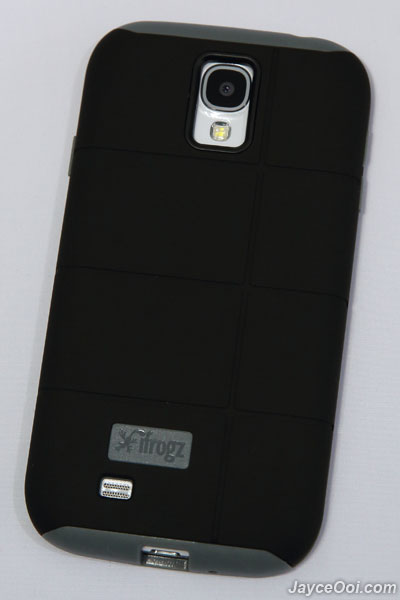 Function
It is nice to hold iFrogz Cocoon Case thanks to its soft touch finish. It does not add much bulk to Galaxy S4 while providing certain level of protection. Yes, it does provide fully protection coverage with screen protector on. More than enough to provide protection on normal usage like minor drops and bumps. So no worry about your precious Galaxy S4 from scratches. Even the case is hard to get scratched too. However, there are several things to take note. The opening for headset jack is small. It fits most of the standard earphone plug but no the big one. USB port faces the same fate too. I failed to plug in Samsung MHL 2.0 HDTV Adapter there. And it might not able to dock on certain docking station.
Conclusion
iFrogz Cocoon is suitable for Galaxy S4 users that love soft touch feel case. Besides providing protection, it also style up your Galaxy S4. And don't forget about iFrogz lifetime warranty too.
Interested? Grab yours here.