Introduction
Hey guys, there is a tank in the sky! Hehe… It is actually a gaming mouse from Imperion. A mouse with 6 programmable keys and 5 memory modes. 4 LED colours support that changed according to the DPI values. Comes with OMRON switches for fast paced gaming and support up to 3200 DPI. Sound great? Let's find out…
Special Thanks
This review is possible thanks to below companies. Be sure to check them out…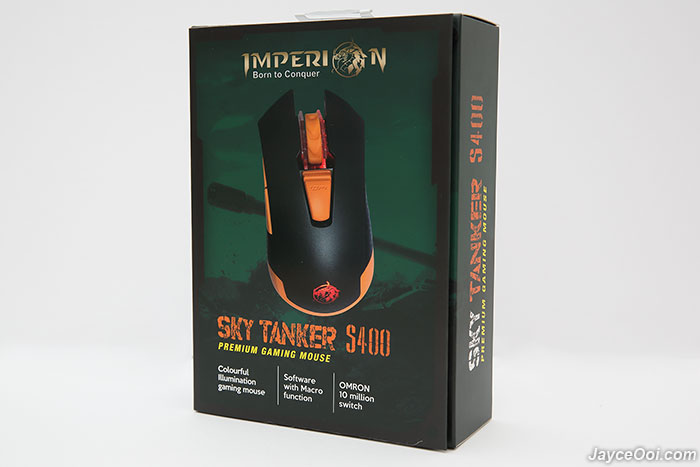 Package Content & Design
There are Imperion Sky Tanker S400 and CD driver in the package. Build quality is decent and it's a sturdy mouse.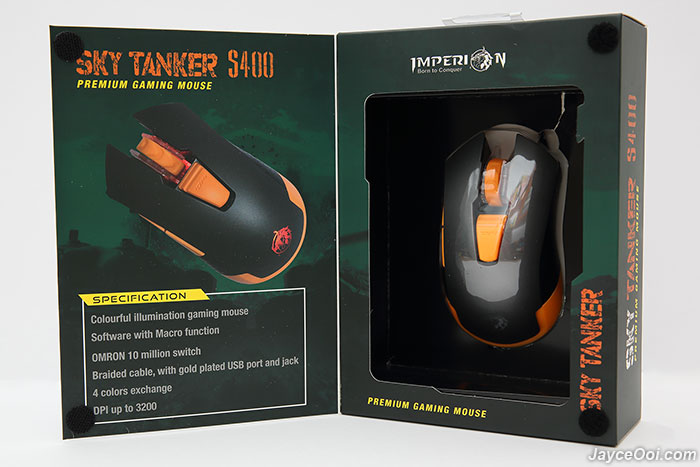 Ergonomic is great for comfortable grip right-handed mouse. Both scroll wheel and buttons provide nice feedback thanks to OMRON switches. Thumb buttons are easy to access as well. By the way, it is a large mouse (for me). And suitable for palm and claw grips. LED lights are located at scroll wheel, logo and back lower part. Thing to take note – the DPI button is not clickable like usual but pull down. At the bottom, you can find the optical sensor and 3 glide pads. Finally, the cable is braided with anti-interference magnet ring with gold plated plug. And have a detailed look on the shape of this wired gaming mouse with pictures below.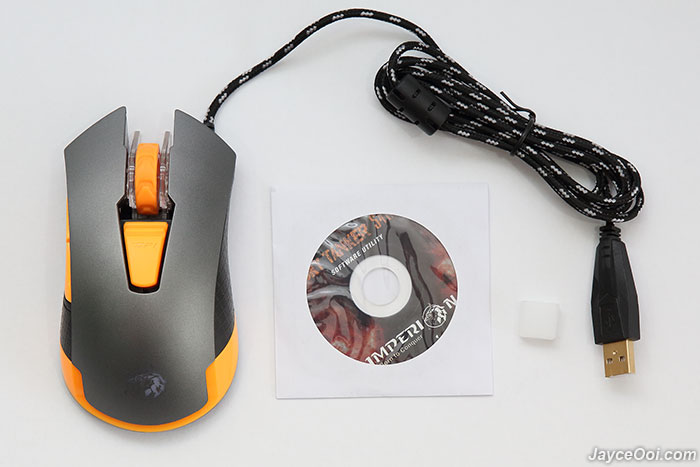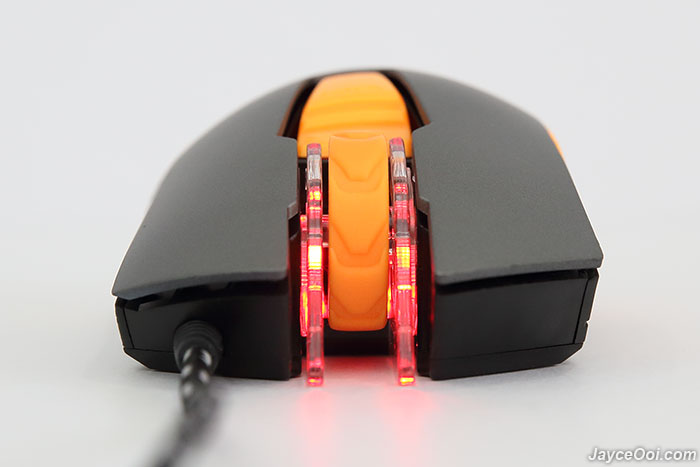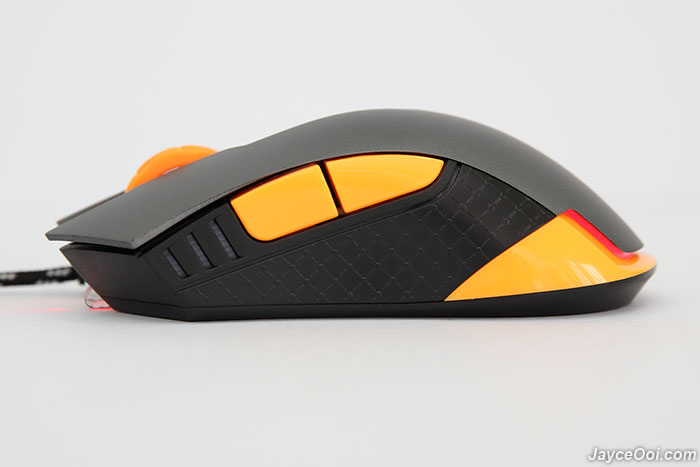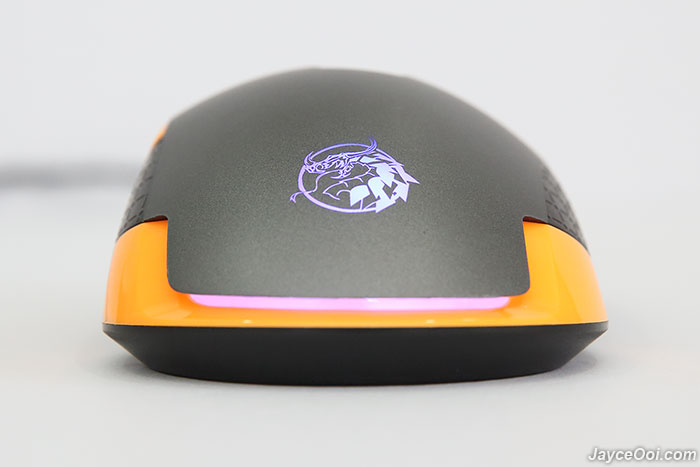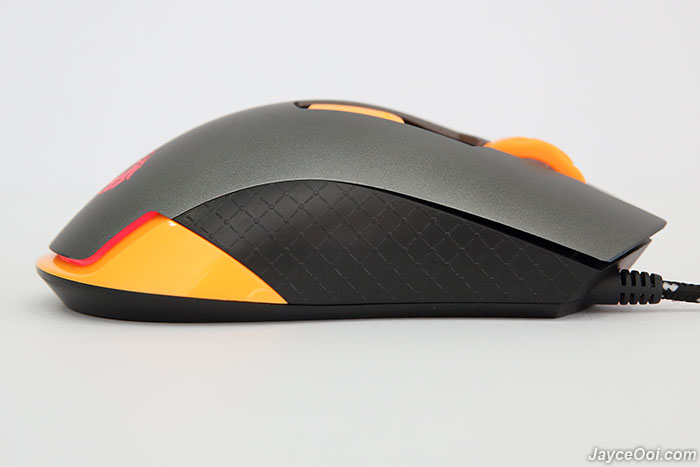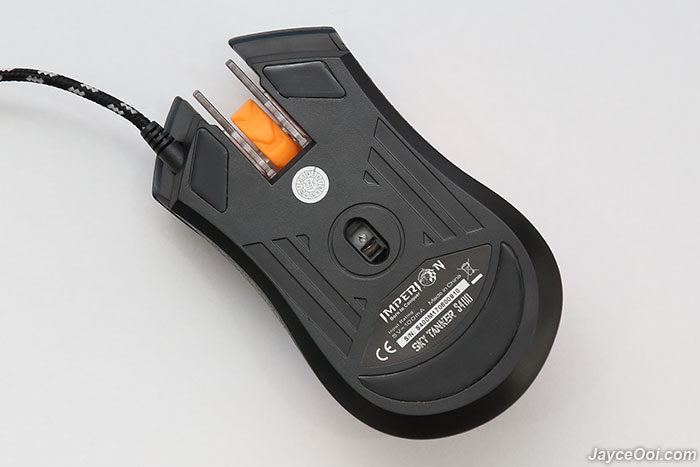 Software
Sky Tanker S400 is using the same software driver as S200 and S300. Yup, there is the same user interface and features. It is plug and play as expected. No driver installation is needed but you will have more configuration with software driver installed. You can configure all 6 buttons with functions like Windows and multimedia functions that you want. 4 sets of DPI can be set but fixed at 1200, 1600, 2000, 2400 and 3200 DPI. As usual, no other smaller value can be set. Finally, there are 5 profiles for you to play with – cfg 1 to 3, media and game.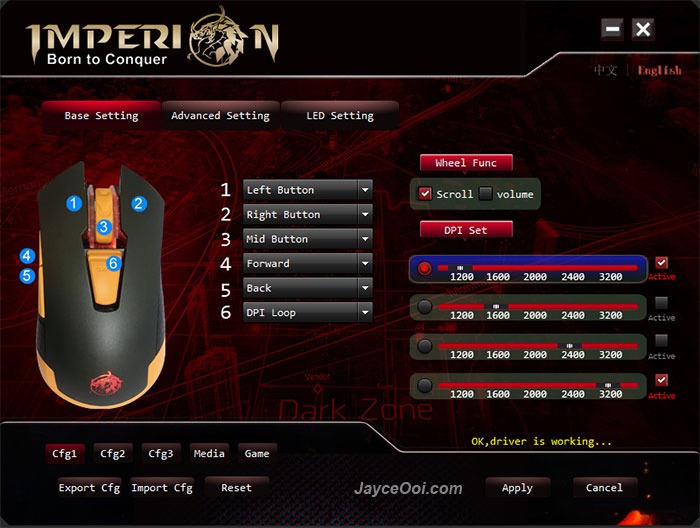 Macro keys can be set in Macro manager, Advanced Setting. Same apply to mouse pointer precision too. Follow by LED setting. As usual, LED colour can't be set manually based on DPI setting. All light effects are preset – solid colour for all DPI settings or cycling all 4 colours.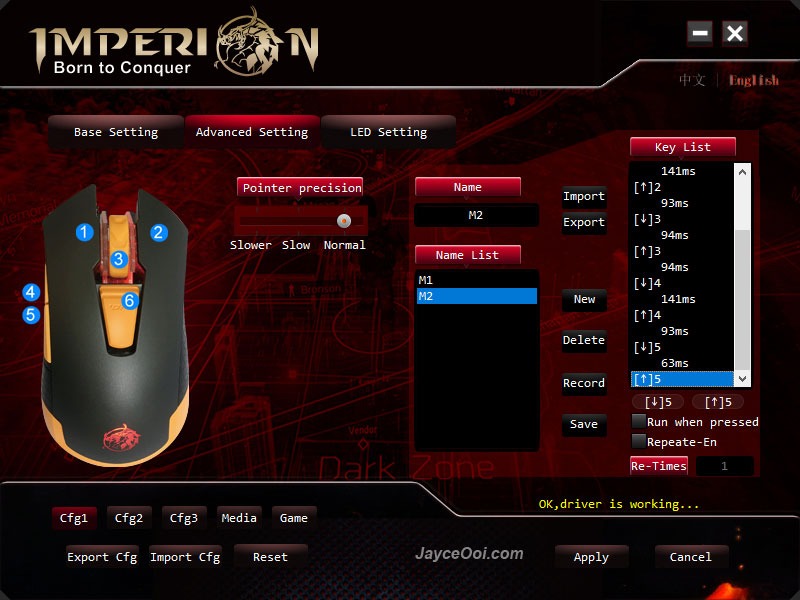 Performance Result
Yeah… Sky Tanker S400 optical sensor performance is great. Works on multiple surfaces including slightly shinny and reflective ones. The optical sensor is located at center of the mouse and that's great because no new learning curve here. Ergonomic is perfectly well and fits my hand. Mouse pointer movement is fast and accurate. And buttons are responsive and feedback is good too thanks to OMRON switches. I love the super silent scroll wheel. Great for web browsing and still okay for gaming. Everything work great except it has a fairly high mouse lift off distance compare to other mouse. You need to lift the mouse higher than usual to lose the tracking. Not a deal breaker once you get used to it though. Do take note…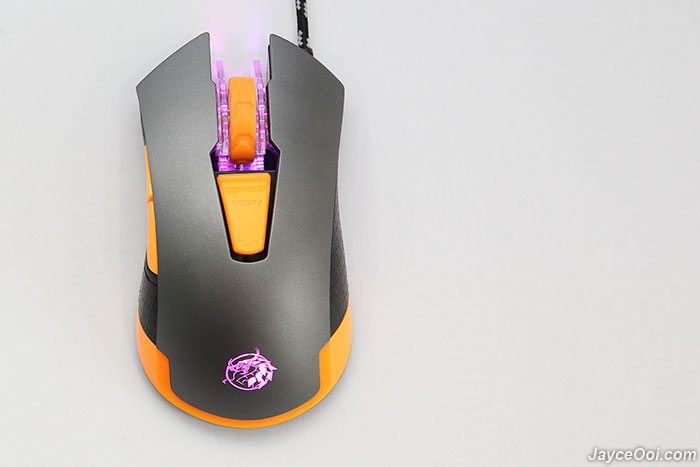 Advantages
Decent optical performance
Great ergonomic for comfortable grip
LED light based on DPI
Customizable keys
Stylish design
Limitations
High mouse lift off distance
Fixed DPI levels
Single DPI button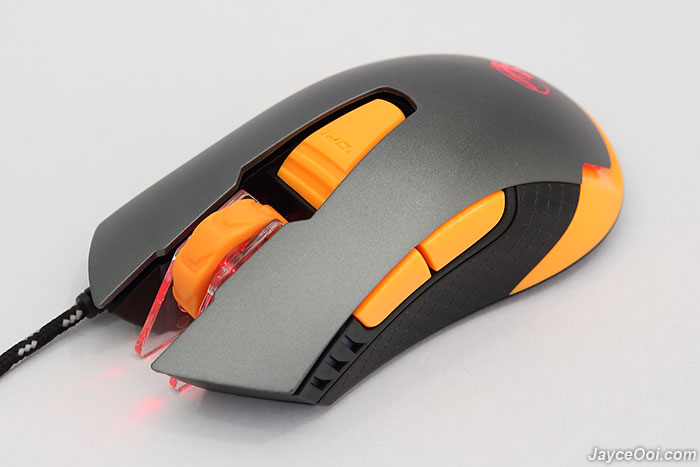 Conclusion
Imperion Sky Tanker S400 provides comfortable grip and decent optical performance. Responsive buttons thanks to OMRON switches and enjoy silent scroll wheel. Don't forget the LED lighting that changed based DPI value which good for gaming too. Interested? Do visit Nobel It Facebook for more information.