Great news! You can get yourself an Insta360 ONE 360 VR Camera worth USD269 for totally free thanks to GearBest. Insta360 ONE shoots 360 photo and video, at resolutions of 4K and 24 MP (7K: 6912 x 3456). And loaded with 6-axis gyroscope for best video quality. Bullet time effect like Matrix movie is supported too. Perfect for every occasion. Want it? Read on then…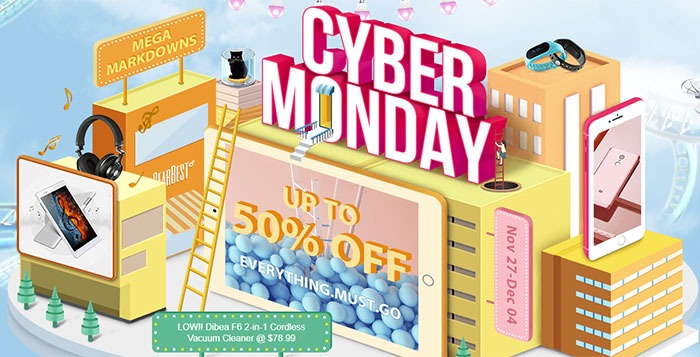 By the way, GearBest is having crazy doorbuster sales on Cyber Monday now. Be sure to check them out. And you can also buy Insta360 ONE 360 VR Camera with $269.00 and get Xiaomi Mi Band 2 Smartband worth $26.99 for totally free too. That's not all, more deals with great discount can be found at https://goo.gl/GMLYPG
Okay, back to the giveaway. What you need to do in order to win yourself a Insta360 ONE 360 Camera?
Rules:
Like JayceOoi.com Facebook page.
Share this giveaway post at your Facebook wall (to public).
Leave a comment here (so that I can know you already shared).
That's it.
1 lucky person will have the chance to win Insta360 ONE 360 Camera sponsored by GearBest. Good luck!
Note – Giveaway ends on 5th Dec 2017. T&C apply.