Introduction
Premium leather + S View == JisonCase Executive Folio Case for Galaxy S4. A handmade quality natural cow leather case with no stitching (SKU: JS-SM4-02C). It has auto wake/sleep ability too by flipping the cover in addition to S View cutout window. Enjoy all these cool features while protecting your smartphone. Sound great? Let's find out…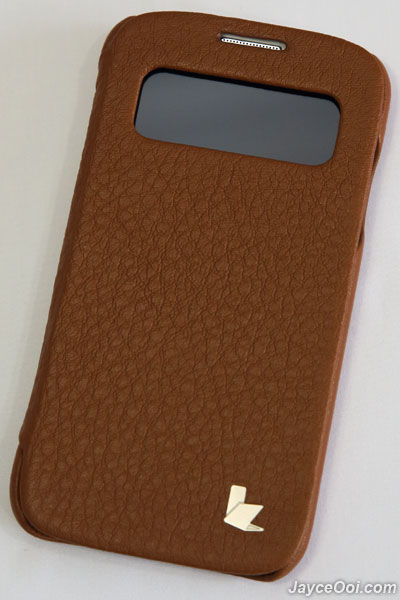 Video Review

Style
Jison Case Executive Folio Case has high quality genuine cow leather for its cover and back of the case. And have soft fabrics feel internal lining. All these make it really pleasant to hold and touch. That's what you can expect from JisonCase – great build quality. As expected, it fits and holds Galaxy S4 tight. All the ports and sensors like IR blaster, microphones, headset jack and USB port are easy to access. The cutouts for earpiece, power button, camera lens, flash and speaker are accurate too. By the way, the S View feature is enabled through a small cutout window. Therefore, no protection to the screen. Same apply to top and bottom of the case too. No worry, the rest of the covered places is protected. Colour of choice? It is available in black, red and brown.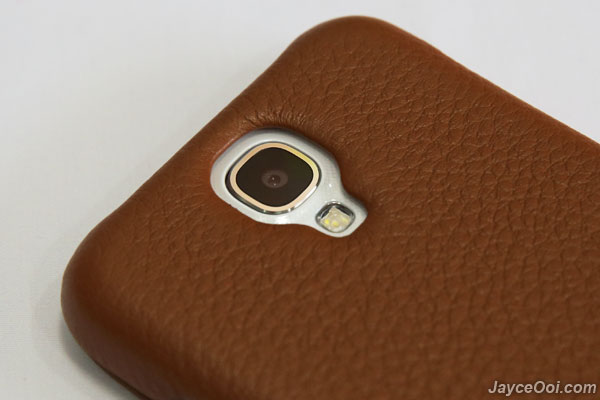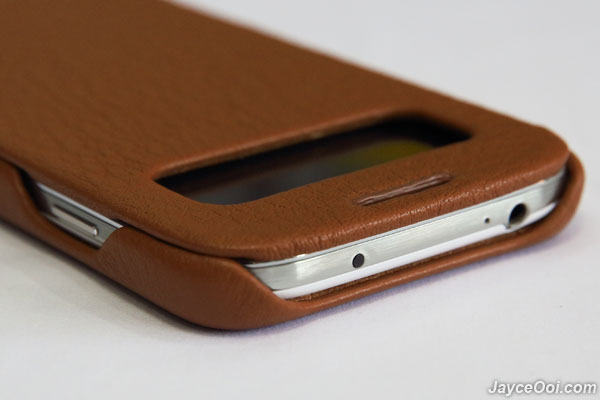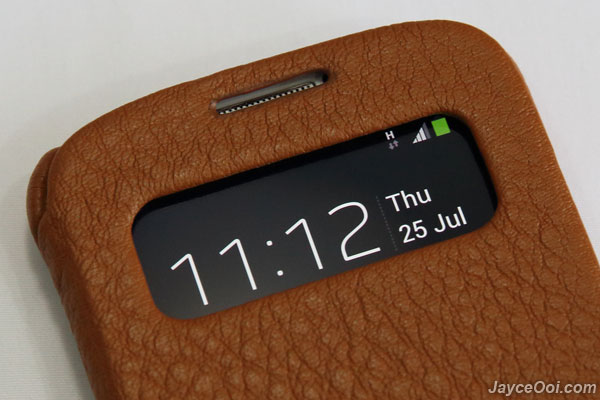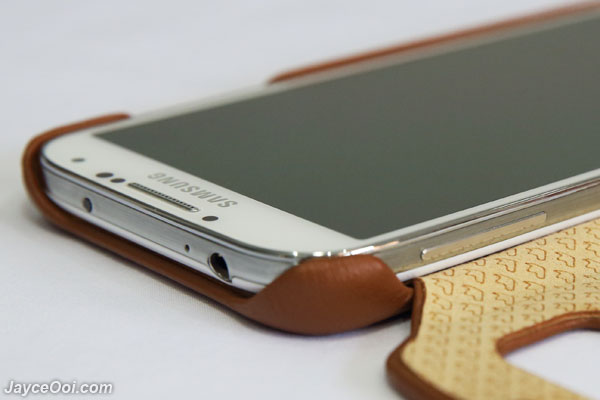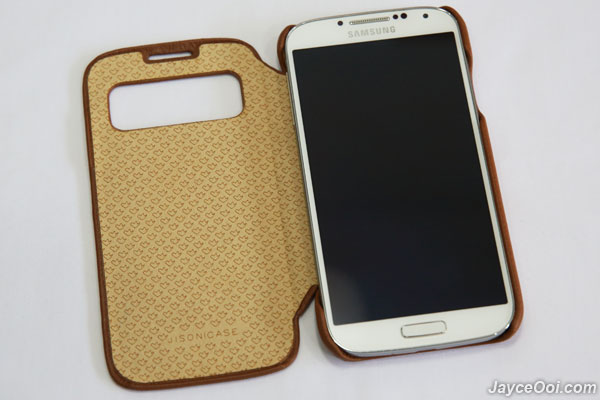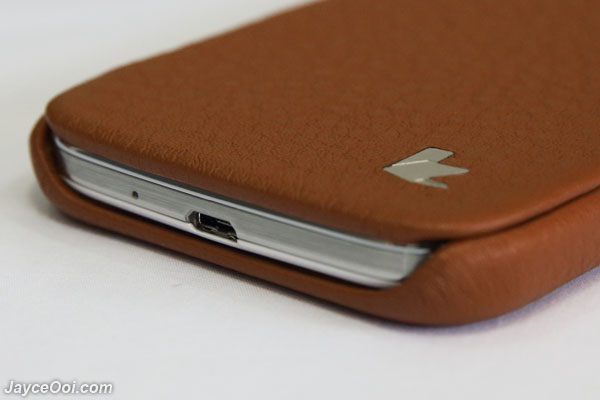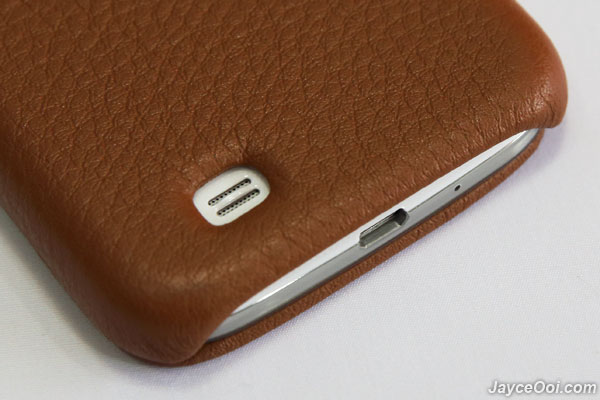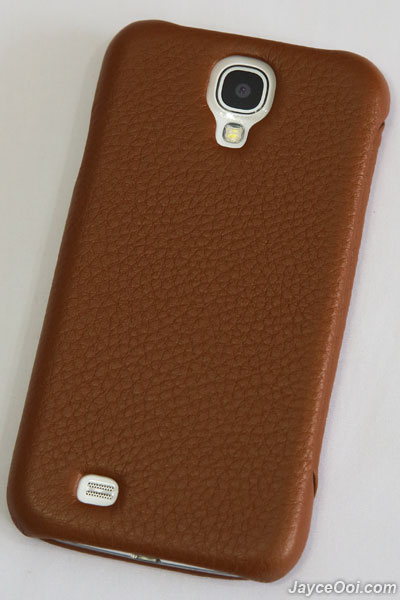 Function
The natural cow leather makes Executive Folio Case really nice to hold and touch. The inner soft lining helps too. With flip cover put at back of Galaxy S4, you can do all the daily tasks as normal like the extra flip cover is not there at all. And enjoy S View functions like answer call easily through cutout window even with cover closed. Of course, you can view date & time, notifications like messages, missed calls, emails from there also. However, there is a minor issue here – the cutout window is not big enough. A little bit top and bottom views are blocked. On the other hand, you don't need to use power or home button to wake Galaxy S4 up. Just flip the cover to turn on. Close it to bring the S View mode on. Protection wise… All corners are well protected thanks to durable edge finished. Front, back and sides are covered too.
Conclusion
Interested with this genuine cow leather JisonCase Executive Folio Case? It is the best time to get it now at $27.49 with free shipping (instead of $49.99). Use 10 USD off coupon code – BYOUTUBE2013 and built-in special 25% discount promotion do to so. Get yours here. Or Amazon here.