Oh, no. I am on Fire! Hehe… I just got myself a Kindle Fire from Amazon. Not getting it from Amazon US directly since I want to have Kindle Fire as soon as possible (don't want to wait for another 2 weeks shipping time). Therefore, I bought it from Lowyat Forum Malaysia locally. Kindle Fire will keep me busy for months because I got lot of stuffs to learn again. Hmm… I planned to get Samsung Galaxy Tab 7.7 and Asus Transformer Prime. But both of them are still not available in Malaysia. Have to wait until early next year. So I got a budget Android tablet ~ Kindle Fire instead…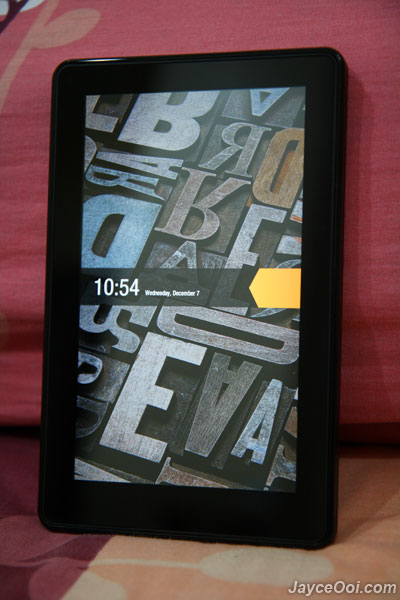 Kindle Fire is not a perfect Android tablet. But it really shine for the price that you pay ~ $199. Not to mention that you can install Android 4.0 Ice Cream Sandwich on Kindle Fire in near future. In fact, there is a developer managed to get Android 4.0 ICS running on Kindle Fire already. And CyanogenMod 9 is waiting to be installed on it too.
Stay tuned for more Kindle Fire related guides, tips, tweaks and hacks…
Interested in Kindle Fire? Grab yours here.