Introduction
Hey guys, check out my latest digital sport watch. It is KooPower Blade IV which has lot of features like altimeter, barometer, thermometer, universal time, weather forecast and a lot more. It is also shockproof and 50M waterproof that suit rugged sports like hiking. Alright, let's have a closer look of it now…
Features
Altimeter and the correction of altitude
Barometer/air pressure record and the correction of air pressure
Temperature and the correction
Weather forecast
24 Hours air pressure record
Universal time, time of 28 cities in the world and daylight saving time (DST) may be displayed
Stopwatch, 99 groups of stopwatch record checking, maximum time-keeping is 23 hours, 59 minutes, 59 seconds
Counting down, maximum 99: 59: 59
Chime on every hour
Hour, minute, second, year, month, date and week day display, year range is 2000 ~ 2099
5 groups of alarm functions: one with snooze feature, four ring on specified date
12/24 hours format
3 seconds EL backlight
Shockproof
50M waterproof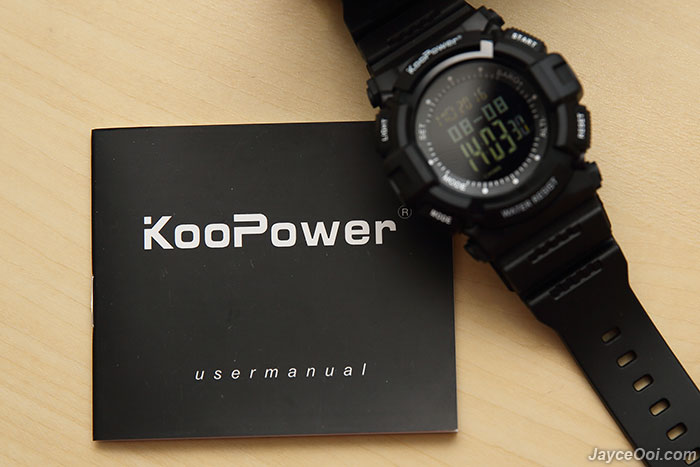 Package Content & Design
KooPower Blade IV comes in a tough packaging. Once opened, you can find it and the detailed user manual. The user manual is very useful. Be sure to go through all of them to know more and learn all the functions. Yup, KooPower Blade IV has lot of features that new to me like altimeter and barometer. As for build quality, it is decent. The case is made by solid abs plastic, back cover by stainless steel and the band is PU. And it comes with pre-applied screen protector. The buttons feedback is good too. Overall, no complaint here and it is comfort to wear it for long hour.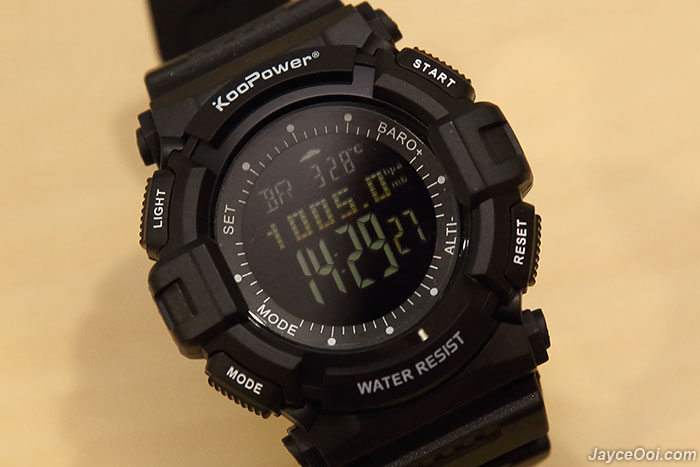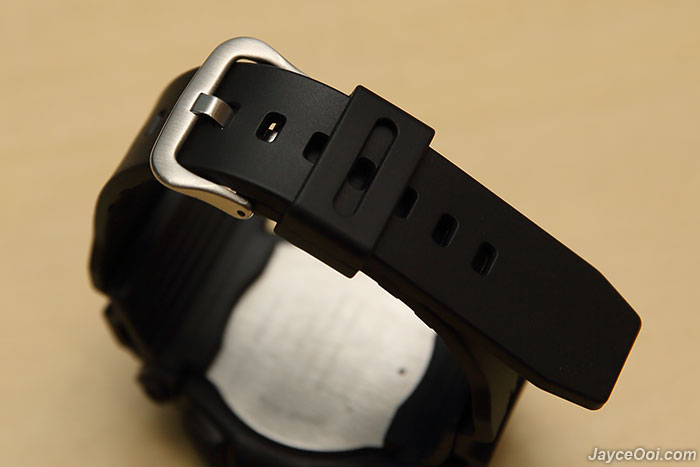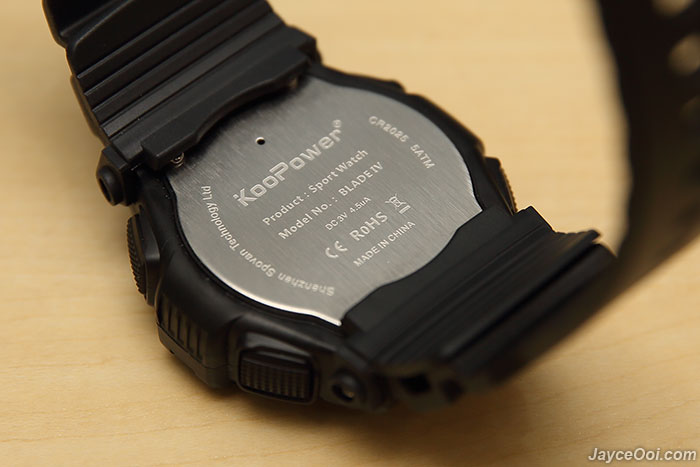 Performance Result
The display works great in bright daylight. EL backlight helps in dark environment. By default (time mode), KooPower Blade IV display day, year, date and follow by time. You can easily change to alarm, stopwatch, timer and universal time modes with the mode button. Or hit the direct buttons for barometer and altimeter. In time mode, you can set from year to time. Yup, make it 12/24-hour format to suit your taste. It even supports daylight saving time (DST). However, you need to set it manually here. 5 alarms can be set. 1 for daily and 4 for specified date and time. There is hourly chime too. The stopwatch function is straightforward with 20 laps' data storable. Same apply to countdown timer as well. Useful and easy to use. Lastly, the universal time function is for frequent travelers. Up to 28 major cities for you to choose.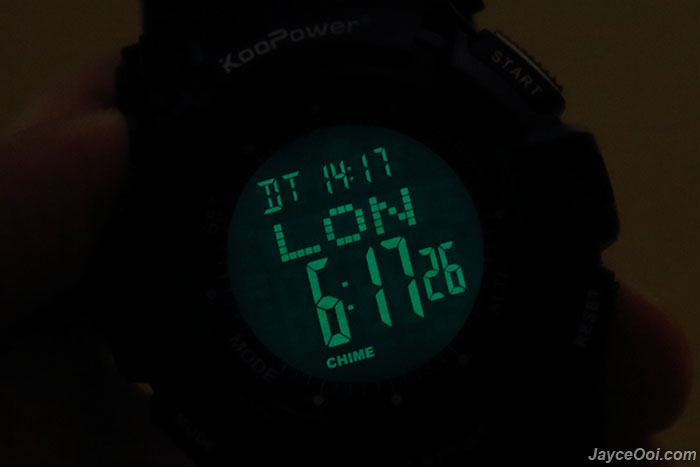 Yup, that's all for normal daily usage. Here come the parts that very useful for outdoor sportsmen like hiker. Personally, I am not so familiar with these features except thermometer. However, I did manage to try out the altimeter. And it is working accordingly but I am not sure about the accuracy. The altitude drops when go downhill. Up when go up. By the way, you can adjust the measurement manually if they are not correct. As for air pressure, I have totally no idea about this one. So won't cover it here. By the way, the weather forecast feature is cool too.
Advantages
Altimeter, barometer, thermometer & other sport functions
Comfortable for long hour wear
Universal time (28 cities)
Decent build quality
Shockproof & 50M waterproof
Limitations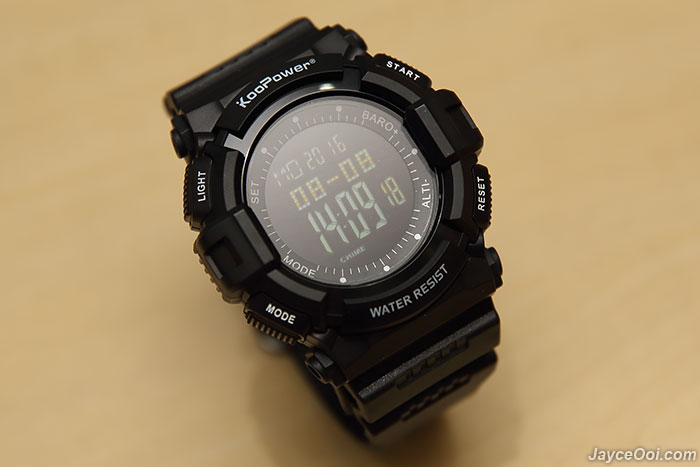 Conclusion
Looking for a digital sport watch? Give KooPower Blade IV a try. You will like it as I do. Yup, enjoy all its useful features no matter indoor or doing outdoor activities. More information can be found at KooPower Website. And get yours here.