KuWo Music Box 2011 spring edition is available for you to download. KuWo Music Box is a music player that you can listen music by direct streaming or download songs that you love for offline playing. It also has the ability to watch music video and sing karaoke. Furthermore, songs lyrics are available for you too. I can say that KuWo Music Box is the all-in-one solution for music lover.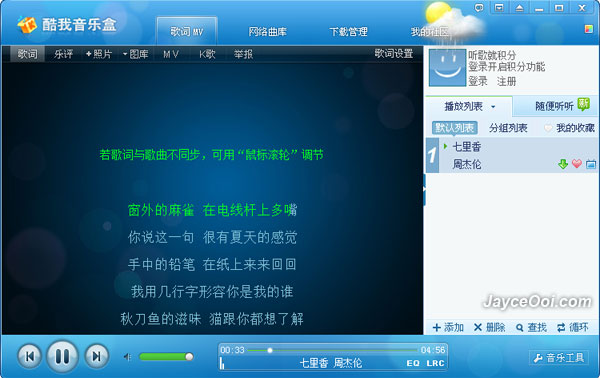 Is there KuWo Music Box English version to download? Hmm… I don't think so. Unless somebody create an English language patch for it. For non-Chinese educated persons, you need to learn up Chinese in order to enjoy this KuWo Music Box 2011.
Download KuWo Music Box 2011 here.