Yes, the mighty Android phone ~ Samsung Galaxy S II does not have LED notification light just like iPhone 4. If Samsung Galaxy S2 is your first smartphone, you might not have any issue. Just press Home button, and you can see any missed call or SMS on the lock screen. But for users like me who coming from HTC HD2 with LED notification light, you might need to take some time to adapt to it. Or make your own LED notification light for Samsung Galaxy S2 by installing NoLED.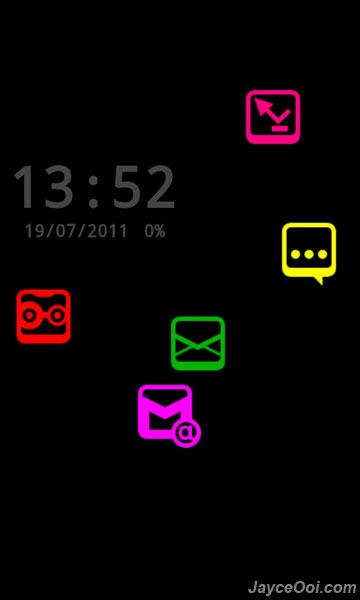 NoLED will display custom notification icons / dots on the screen. It was developed for the Samsung Galaxy S which lacks a physical dedicated LED. But you can use it for Samsung Galaxy S2 too. It is looking good on Samsung Galaxy S II SUPER AMOLED Plus Display. And you can customize notifications and have them delivered the way you want. From audio and vibration reminders to battery saving features and custom colors / icons for each notification type. Do check them out in NoLED settings…
Download NoLED at Android Market here.