Market Enabler is importance to me because it helps me to access Android applications and games in Google Play Store that not available in my region. However, Market Enabler is not working anymore… Help!!! Yes, Google has done it again by changing the way that Play Store identifies region / country on your Android devices. It no longer based on SIM card telco data but based on IP address now. So VPN is your friend right now…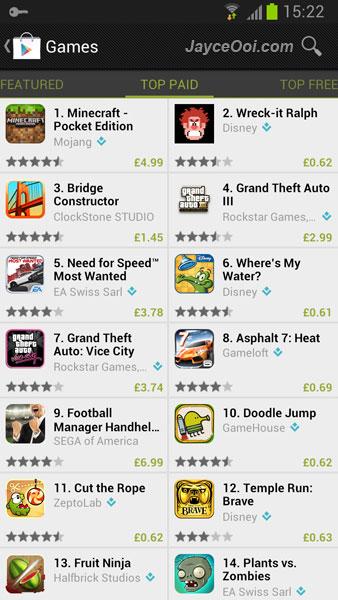 For example, to access US Play Store, you need to use US IP address. UK IP address to access UK Play Store and so for… There are several free Android VPN applications (link) that you can try. Some of them need to renew subscription. Just try them all and pick the best one for you. And enjoy other region's Android applications and games again.
Guide – you might need to restart your phone. Then turn on VPN to the region that you want. Access Play Store in the end.