Introduction
Hey guys, check out the latest wireless air mouse from MINIX. Yup, MINIX NEO A3 is the star today. It is loaded with dedicated multimedia key pad and full keyboard on the reverse side. Built-in microphone for voice input is there too. And using the latest six-axis gyroscope technology. How does it perform? Let's find out…
Special Thanks
This review is possible thanks to below companies. Be sure to check them out…
Features
Easy-to-use air mouse for MINIX Media Hubs for Android
Built-in microphone for voice input
Dedicated multimedia key pad
Full keyboard on the reverse side
Latest six-axis gyroscope technology
2.4GHz wireless connectivity
Operating range up to 10 meters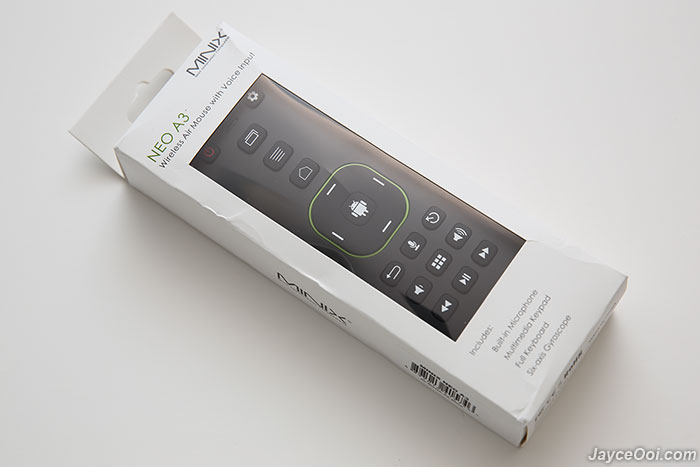 Package Content & Design
MINIX NEO A3 comes in a see-through packaging. And well protected, no worry here. Besides NEO A3, there is user manual there. A short one but useful and informative to get you started to use it.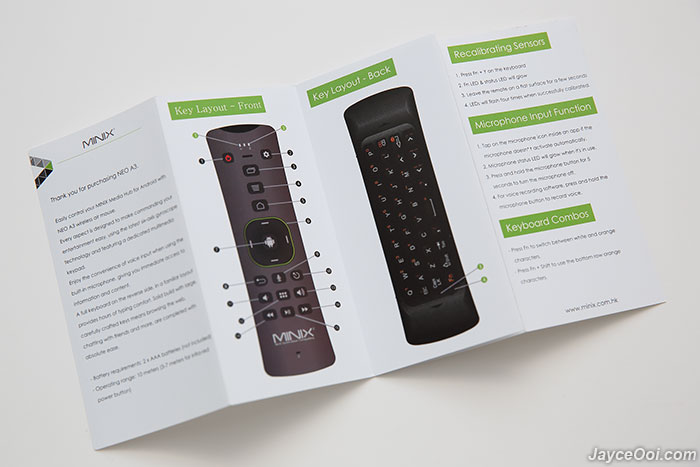 NEO A3 build quality is top notch with solid plastic housing. Same apply to all the rubber keys. And it is quite big in size too. That's good for full keyboard input. Besides having the usual buttons like D-pad and multimedia playback keys, it is loaded with settings menu, recent app list and installed apps list keys too. However, those keys are compatible with MINIX Android Media Hub only. And no IR programmable keys there.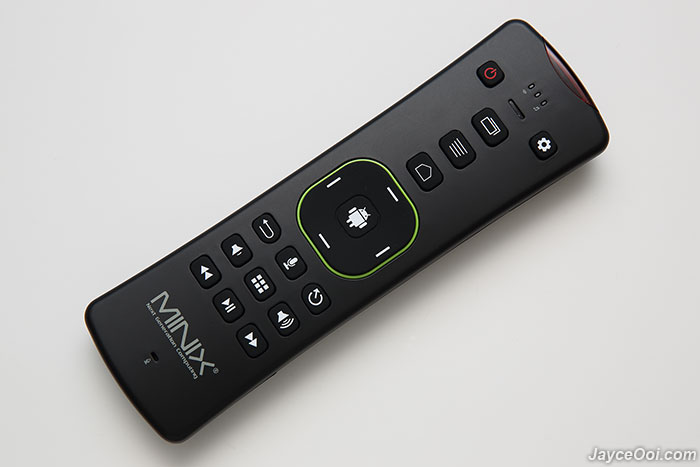 Yeah… NEO A3 USB receiver can be stored in the battery slot. No worry about missing receiver anymore. Nice one. By the way, 1 AAA size battery is required on each side. As usual, do refer to all the photos to get better understanding of keys placement and NEO A3 design.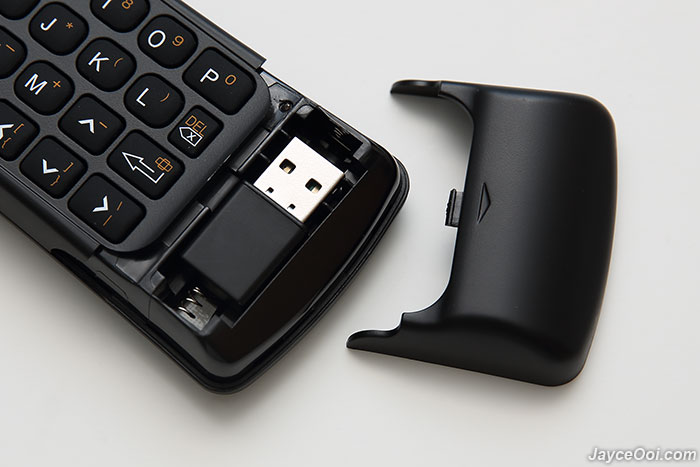 Performance Result
MINIX NEO A3 2.4GHz wireless range is superior. Easily exceeds 10m Wi-Fi range in straight sight line with no obstacle here. Rest assures that you can control your TV box from far far away while enjoying movie on your big sofa in the living room. Working perfectly on my Android TV boxes like MINIX NEO U9-H and Windows 10 HTPC like MINIX NEO Z83-4 too. As expected, those special keys and power button are not workable on non MINIX TV box like Egreat A5.
Air mouse is working perfectly smooth and accurate thanks to the latest six-axis gyroscope technology. Both Android and Windows platforms are working properly. Fruit Ninja, Cut the Rope and Angry Birds type of games can be played on your Android TV Box from now on.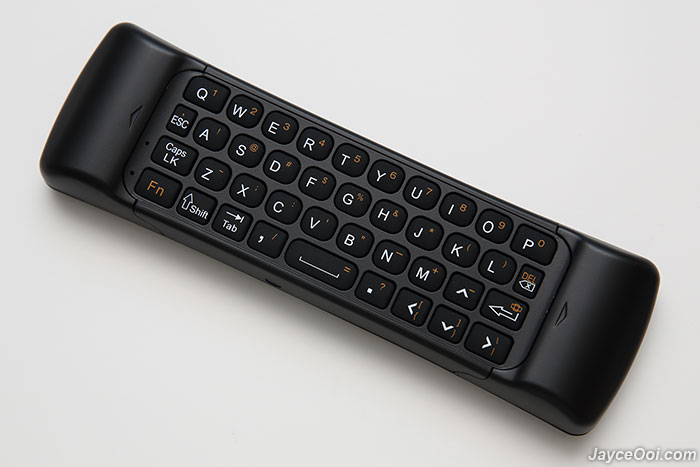 Keyboard for text input is working great too. There are caps lock and Fn key LEDs. Just press once to enable them and another one to disable. Same apply to fly mode – air mouse. For your info, fly mode will be automatically disabled once you flip over the remote for keyboard. And resume when turning back again. Isn't that great?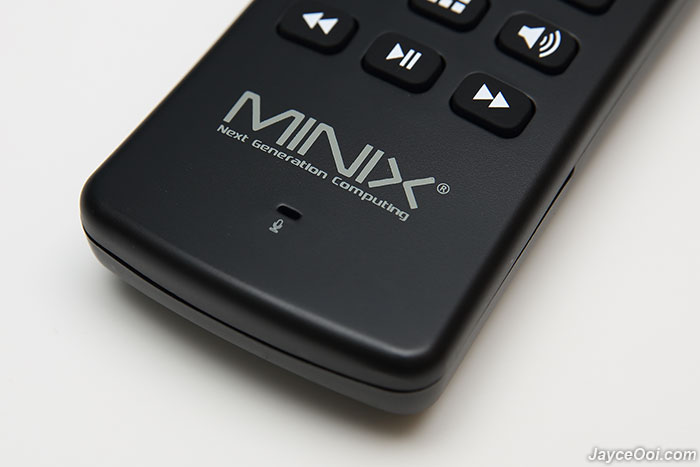 Yup, the built-in microphone is working properly. Google has no problem to understand my voice to find the stuffs that I want in YouTube and Play Store. If microphone is not activated by itself, just tap on the mic icon then voice out will do.
Advantages
Excellent wireless range
Accurate & smooth air mouse
Built-in mic support
Multi-OS support
Excellent build quality
Limitations
Conclusion
Own a MINIX Android Media Hub? This is the wireless air mouse that you must get. Enjoy accurate and smooth air mouse. And large full keyboard for text input. Don't forget the built-in mic for voice search too. Interested? More information can be found at MINIX Website. Get yours at GearBest or Amazon.