Introduction
Need more USB 3.0 ports and Gigabit Ethernet on your USB-C devices? Check out the latest aluminium USB-C to 3-Port USB 3.0 and Gigabit Ethernet Adapter by MINIX – NEO C-UE. Enjoy 3 x USB 3.0 ports that can reach data transfer speeds up to 5Gbps. And super-fast wired network connection, supporting high bandwidth up to 1000Mbps. Sound great? Let's find out how does it perform…
Special Thanks
This review is possible thanks to below companies. Be sure to check them out too…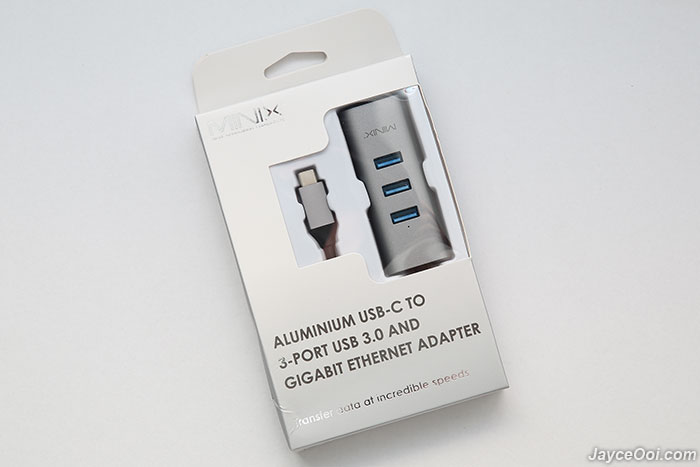 Package Content & Design
MINIX NEO C-UE comes in a simple yet stylish packaging. There is user manual (in both English and Deutsch) along with it. NEO C-UE build quality is top notch thanks to aluminium housing. Furthermore, its sleek, compact design and premium design are perfect matched for your USB-C equipped device. Space Gray and Silver colours to choose. In addition, it is light in weight too. Ease to carry around for sure.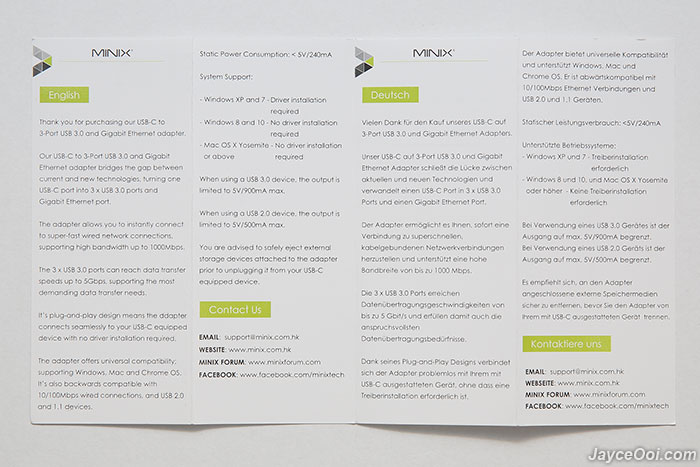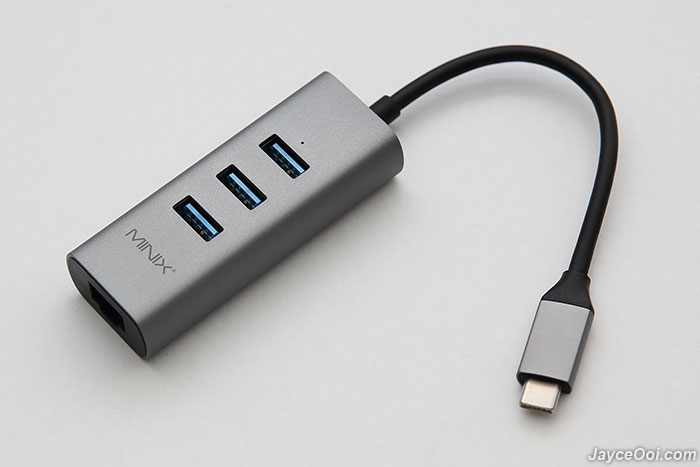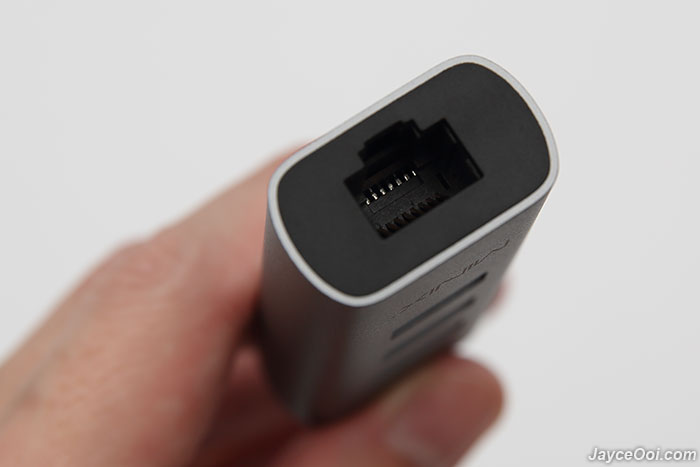 Performance Result
Outstanding! That's what you will get from MINIX NEO C-UE Aluminium USB-C to 3-Port USB 3.0 and Gigabit Ethernet Adapter. Yes, it is getting maximum transfer rate on my Transcend StoreJet 25MC portable hard drive. Basically, it performs just like USB 3.0 port on your devices except you are getting extra 3 ports right now. Furthermore, the wide USB port spacing lets you connect all your devices like keyboard, mouse, hard drive, cooling pad and other devices easily.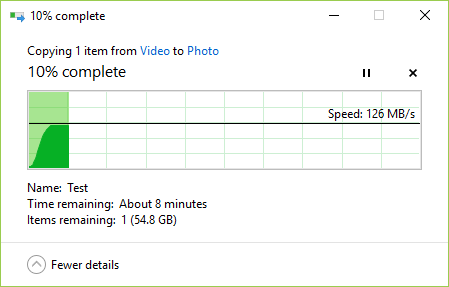 As for Gigabit Ethernet speed, excellent result as well. Getting full speed no doubt from USB HDD at ASUS RT-AC86U router. Perfect and convenient when you need to transfer large files. LAN is faster than wireless for sure. And this really speed up and save lot of time.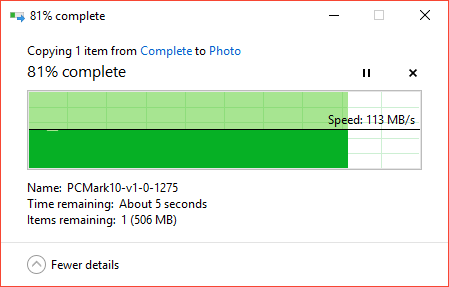 Advantages
Outstanding LAN performance
Fast SuperSpeed USB 3.0 performance
Excellent build quality
Lightweight & ultra-portable
Plug and play
Limitations
Conclusion
Looking for USB 3.0 hub + Gigabit Ethernet adapter lately? Be sure to check MINIX NEO C-UE out. And you will like it as I do. Enjoy its outstanding performance. Interested? Buy it at GearBest or Amazon.