Huawei EMUI is not the only goodies for Honor 5X. There are more useful software that make Honor 5X even better and productive. Well, some of them can be considered as part of EMUI. Or you can also say them as dedicated system applications made for Huawei Android smartphones. There are lot of them like Gallery, Music, Video, Notepad, Backup and more. Honor 5X also include several popular applications that can be found at Play Store like WPS Office, Facebook, Clean Master, Facetune and Shazam. No worry, they are not bloatware because you can delete them if you don't use them. Yes, Honor 5X is free from bloatware. Alright, let's have a look on those essential and useful software…
I will not cover every applications (eg. common apps like notepad, calendar, email and clock) that come along with Honor 5X. And focus more on those useful and important ones. Of course, I will show you the basic ones that you will use daily like Gallery, Music and Video.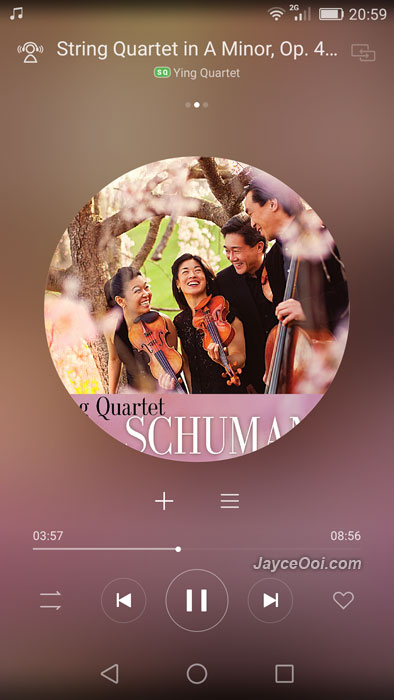 The built-in music player is beautiful yet simple to use. Playback all your songs on internal storage and microSD card. Sort by songs, artists, albums or folders. Or create your own playlist to whole day enjoyment. Album art and song lyrics will be shown when available. Enable equaliser when plug in your favourite headphones. No problem to play FLAC files up to 96kHz here. Finally, you can use Multi-screen feature to cast music through Wi-Fi Direct and DLNA. Yes, play it out loud.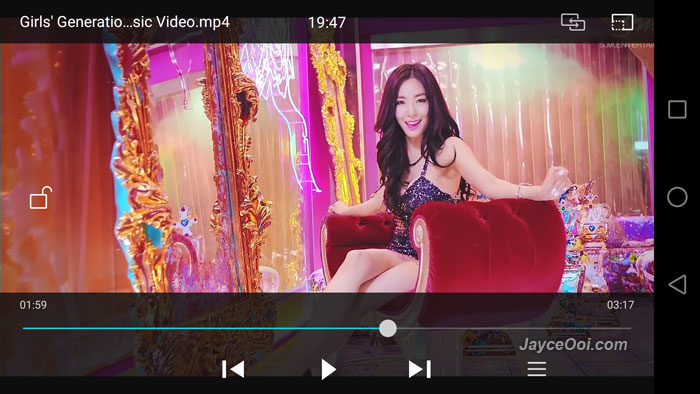 Video player shows all your videos based on folders. You can adjust brightness and volume by swiping up and down the screen. And can turn into floating mode for multi-tasking. Yes, enjoy your favourite movie while replying messages. It also support Multi-screen feature which cast through Wi-Fi Direct and DLNA. It play most of the files except those with AC3 audio. So you will need 3rd party media player like Kodi to do so. Yes, Honor 5X has more than enough power to process those videos. No worry…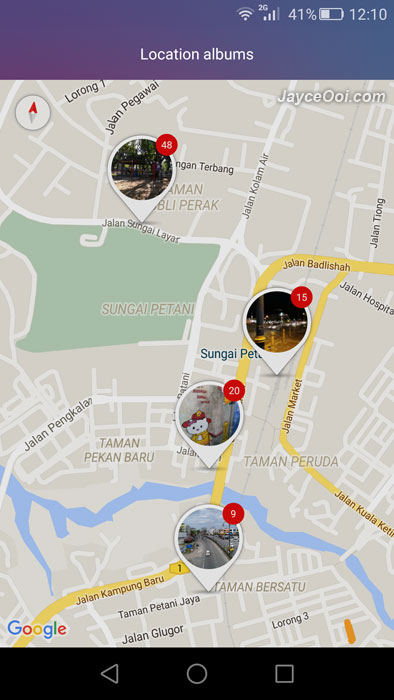 Gallery is the place to you can find all your photos and videos. They are sorted by folders, dates and locations. Yup, I love the geotagging feature where I can find all the photos that I took in that particular place.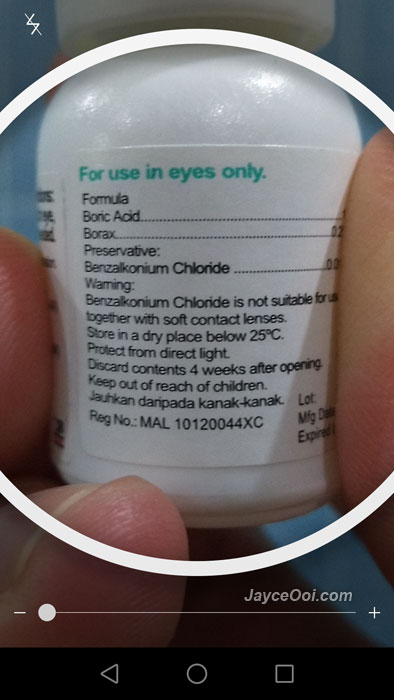 Magnifier is a very useful tool that I like. Yes, it uses rear camera to take macro mode video then display out on Honor 5X big screen. It surely help to see what you can't / hardly see with your very own eyes.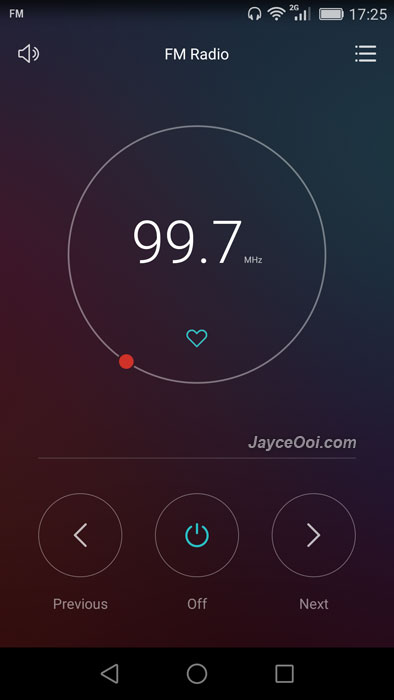 Most of the smartphones do not include FM radio nowadays. But you still can find one on Honor 5X. Good for those who don't have mobile data plan to listen to online radio. Rest assures that the signal is clear and sound quality is great.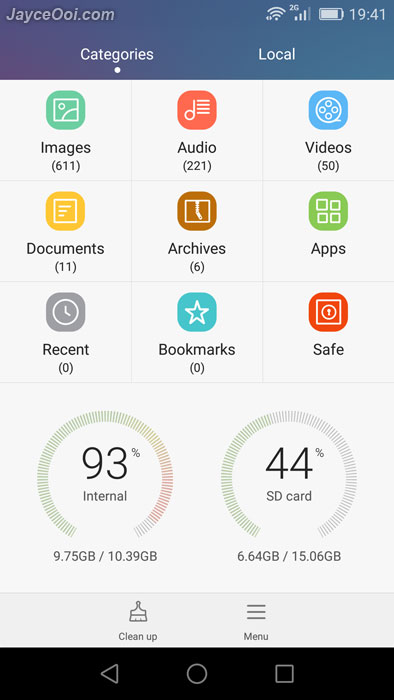 Want a simple yet useful file explorer. Just use the built-in Files will do. You can see the remaining disk space on both internal storage and external microSD card. Files are sorted based on categories to ease finding. Or use the normal way – alphabet sorting. It also link to Storage cleaner to free up disk space.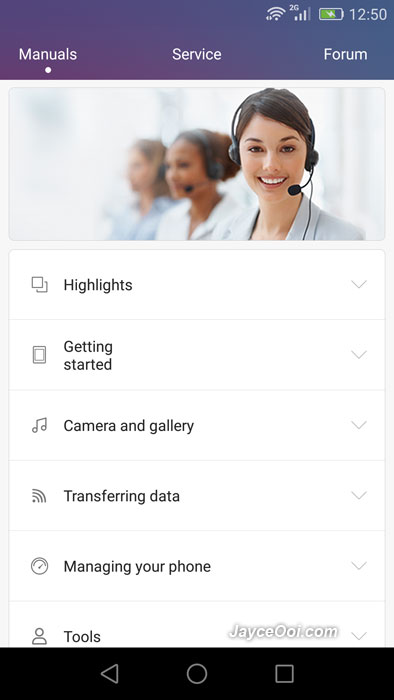 I believe most of the people did not download Honor 5X User Guide (full version) from online. HiCare is there for you then. It provides manuals for most of the daily tasks like how to take photo, video, use Wi-Fi Direct and so on. Besides, it is also the place to get help from Huawei Support. Yes, I submitted my question about Honor 5X USB OTG function and get replied the next day. You can find links to Vmall, Huawei Facebook and forum there too.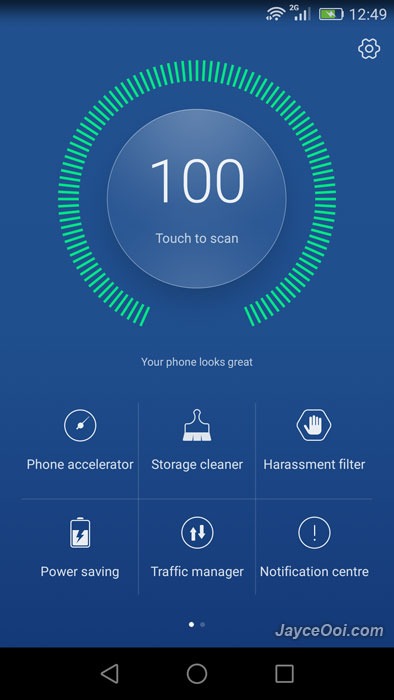 Alright, that's all for normal daily activities. I am going into a little more technical stuffs here now. You can use your Honor 5X as usual without these. But they will improve your Honor 5X even further if you know to do so. Yes, Phone Manager is the one that will help you. There are lot of stuffs in Phone Manager like Phone accelerator, Storage cleaner, Harassment filter, Power saving, Traffic manager, Notification centre, Do not disturb, Dropzone manager and App lock. Let's have a look on few important ones.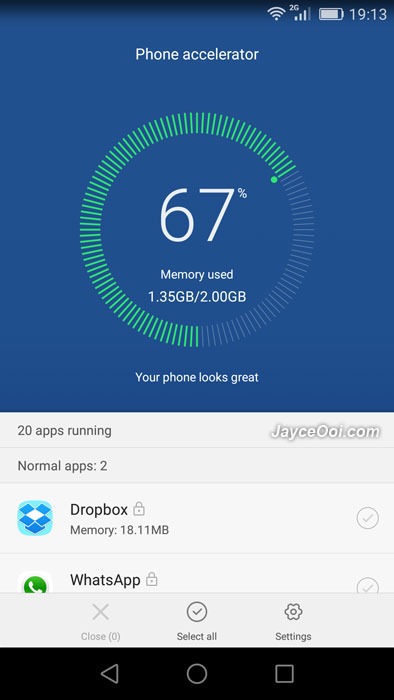 Phone accelerator will let you know which applications are using more resources. And which one are running in the background right now. Of course, you can see Honor 5X memory usage too. Hmm… Is there a bug on Phone accelerator? The memory usage does not match with Android system. It should use lesser RAM here which Android system has around 1GB of free RAM. Anyone can tell me?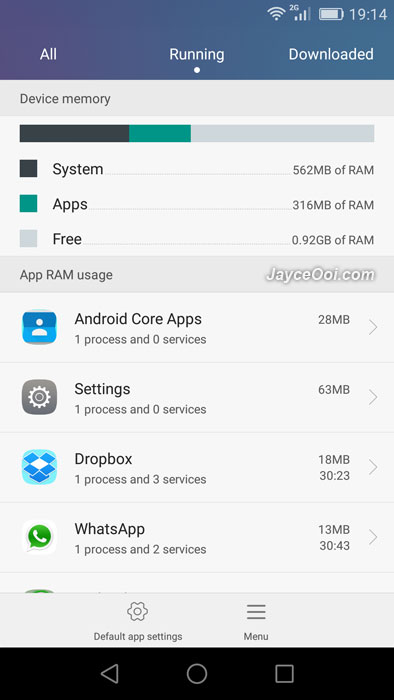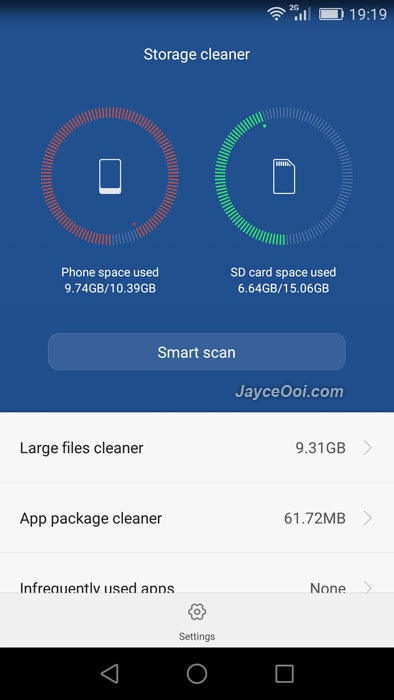 I always use DiskUsage app to find out which files are taking most of my smartphone disk space. I don't need it on Honor 5X as Storage cleaner is here. And it is better. Do use it when your Honor 5X disk space is running low (like mine which installed too many large size games).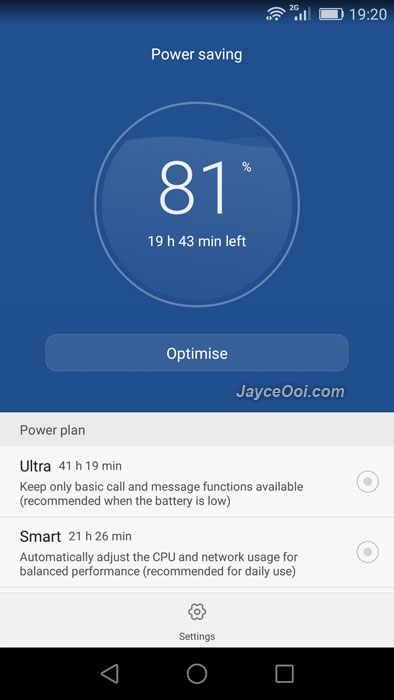 Running out of juice? No worry, Power saving is here to rescue. Yes, you can use it to find out which applications is using more power than usual. And follow the step by step guide to improve battery life performance. And you can select the 3 power plans – Ultra, Smart and Normal too. Do take your time to play around this feature. It surely will help me. You too.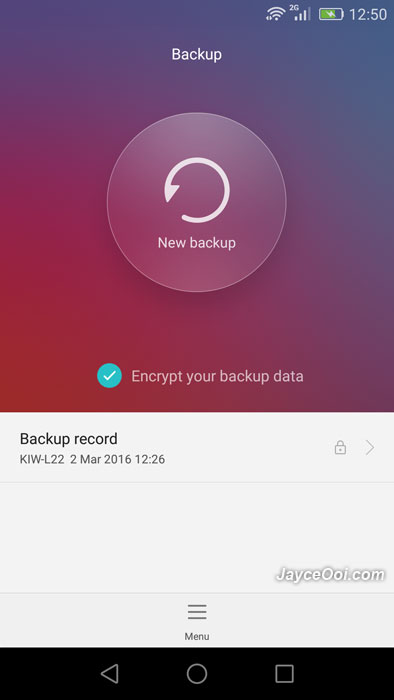 Who need Titanium Backup when you have Huawei Backup? You can use Backup to backup contacts, multimedia, app & data and system data to external SD card. I don't care much about contacts because mine is stored on cloud with Google account. Multimedia like photo and video are stored at DropBox. But applications and system are the important ones here. Yes, it can backup all your installed applications and their data just like Titanium Backup does (but no root access is needed). No worry about losing games progress anymore, right? Be sure to backup apps and system data from time to time. This is one of the must use tools.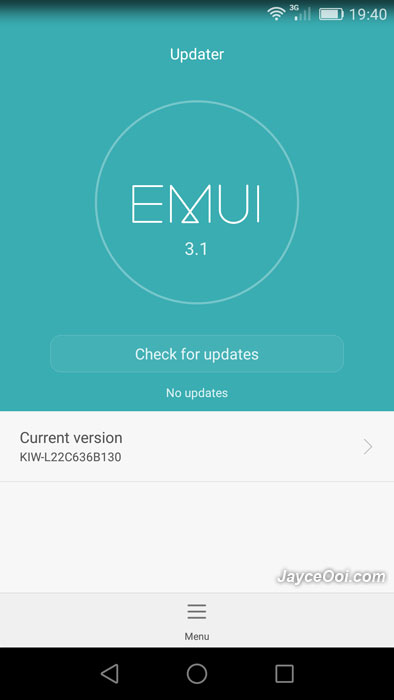 Lastly, EMUI Updater is the one for you when you can't wait for latest OTA update to prompt up. Check for update manually here. You can also do a local update with it. Well, that's all for now.
Continue on Honor 5X Real World Performance (Video)