Introduction
Yes, you can get secure fit, better sound quality and long lasting comfort for all day music listening with SpinFit ear tips. In addition, it also provides superior noise isolation. All thanks to their patented 3D axis 360° rotation design. I had been using them for years. And they perform very well. Guess what? SpinFit upgraded their CP100 to have lengthened umbrella and softer silicon. Does the new CP100 sound better? Let's find out…
Special Thanks
This review is possible thanks to below companies. Be sure to check them out…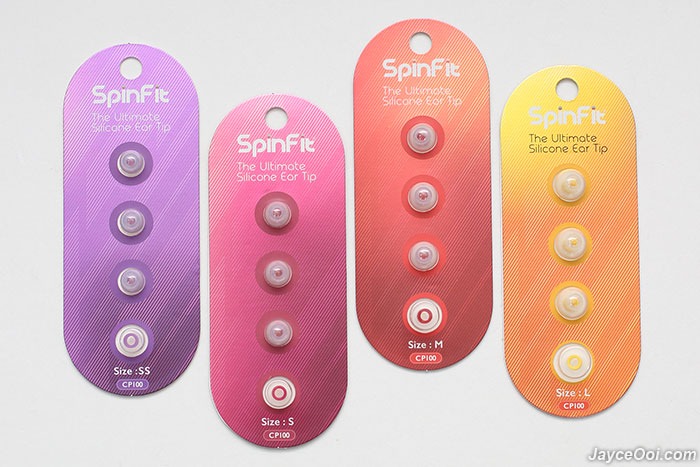 Package Content & Design
SpinFit has a lot of models that suit all the earphones in the market. They have the usual single flange and double flange (bi-flange). CP100 is the one for most earphones. And other model like CP145, CP145, CP240, CP350, CP360, CP500 and CP800. All of them have different sizes and cater for different earphones. Do get more information at SpinFit Website for details. Most of them come in 3 sizes S, M and L. Some have even smaller size – SS like CP100.
Unlike normal ear tips, SpinFit has unique 360° rotation ear tips. This patented designed cushion at the centre of the shank allows it to rotate freely 360°. And this makes it can go deeper into your ear canal and seal better according to the shape too. The rotation helps it to be directed in the right direction to get the best sound quality.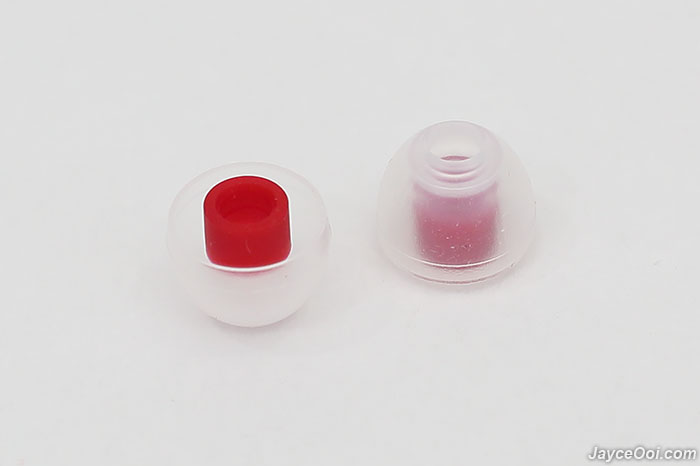 Fit, Comfort & Isolation
Yes, SpinFit has done it again. The new upgraded CP100 does have softer and smoother silicon material. They are surely pleasant and comfortable to wear for long hours. And won't cause you any ear irritations while wearing it for an extended time thanks to high purity silicon material. Of course, the lengthen umbrella does its job well as expected – good and tight seal is what you get. In return, you get better noise isolation too as the tips can to go deeper into your ear canal. No sound leakage here.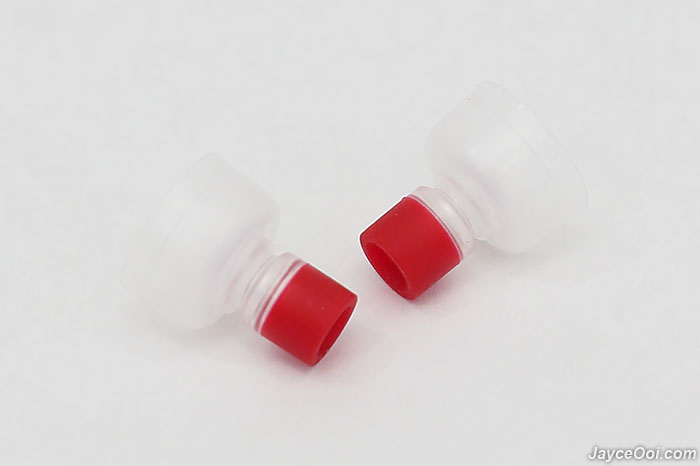 Sound Quality
The new CP100 continues to provide improvement in sound department especially low frequency contents. All thanks to better and secure seal. Fits well == sound well. Yes, you are not getting the best out of your in-ear monitors if you did not get perfect seal. Bass is the very first one that you will notice that is gone. Since we have different ear structures and ear sizes, SpinFit unique 360° rotation ear tips manage to help. In return, you have improved sound thanks to perfect fit when compared on original bundled ear tips. Just take Oriveti Primacy for example, I am getting deeper and faster bass. Less fatiguing on song part with very bright treble, slight softer it becomes.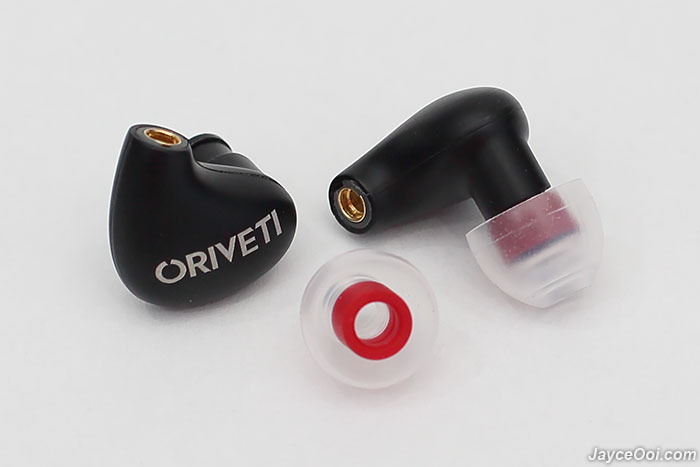 Thing to take note – different earphones and tips yield different results. Sound signature change might not suit you. But since SpinFit is relative cheap in price nowadays, I can't find a reason not to recommend you to try it.
Advantages
Deeper insertion & even better seal
Sound quality improvements (especially on lows)
Way better fitting
Long-lasting comfort
Outstanding isolation
Durable to last
Limitations
Sound signature change might not suit everyone
Conclusion
Give the new SpinFit CP100 a try. You will like it as I do. Enjoy better sound quality, fitting and long-lasting comfort. One of the best ways to further improve your current in-ear monitors. More information can be found at SpinFit website. And get yours at Amazon.