Introduction
Hey guys, check out my latest car charger. It is not an ordinary car charger that you can find in the market easily. Why? Because it is also a smart car finder that can help to locate your car too. Yes, Nonda ZUS smart car charger is the star today. It has 2 reversible USB ports (4.8A max) and ElegantShine Lighting to enhance usability in the dark. Loaded with military grade quality that can withstand high temperature. Designed in Germany and also winner of 2 prestigious awards – reddot and iF. How does it perform? Let's find out…
Features
Designed in Germany
Titanium Coating
2x Charging Speed (4.8A)
ElegantShine Lighting
12-month Warranty
Low Energy Bluetooth
Smart Device Detection
Smart Car Locator
German Bayer Material
Data Plan Free
US Military Grade Quality
ZUS Cooling System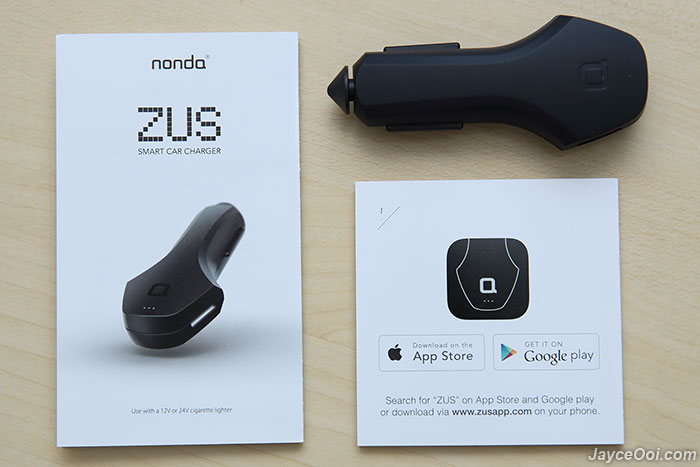 Package Content & Design
Nonda ZUS comes in a nice packaging along with multi-language user manual and English quick guide. ZUS is all black in colour. Besides having stylish outlook, German Bayer PC/ABS provides nice soft smooth touch too. Don't forget that all its metal parts are coated in titanium in order to work under temperatures up to 100°C which meet US Military MIL-STD-810G High Temperature Standard. Once plugged into the socket, both USB ports and 3 dots indicator will light up. The reversible USB ports and ElegantShine Lighting surely ease the task to plug in USB cable. It will go in no matter USB connector is up or down and stay there firmly. User friendly even in total dark environment.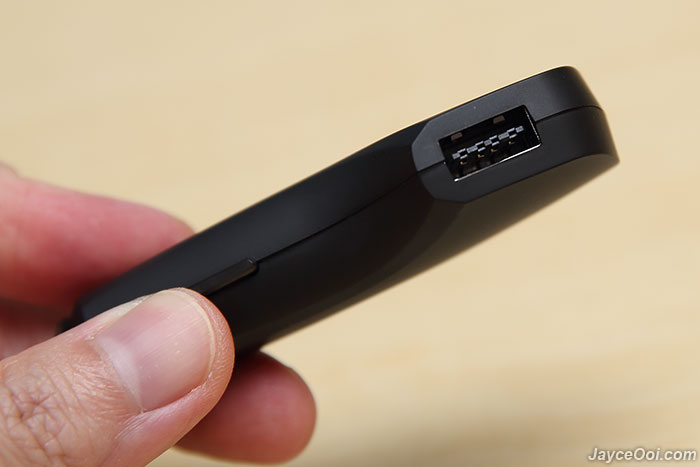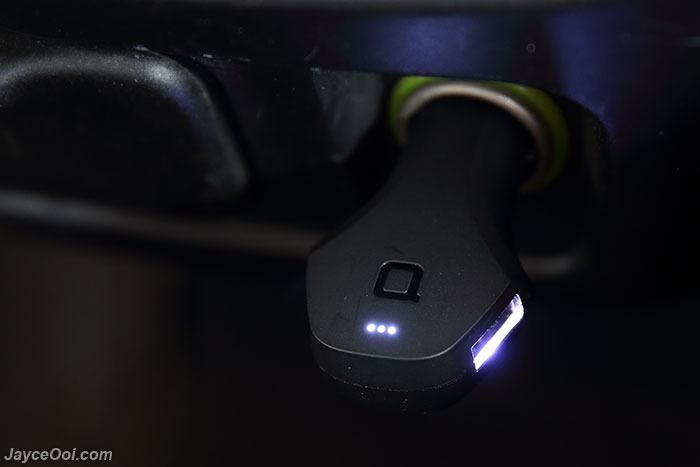 Performance Result
Wow… ZUS charging speed is excellent. I am getting maximum current output from it. 2A output to Xiaomi Redmi Note 3 while another one is charging iPad 3. No doubt of its 4.8A charging ability here as all my mobile devices no matter Android, Windows or iOS devices are getting their best charging rate just like AC charger. In addition, ZUS remains cool while charging 2 devices at the same time during short trip.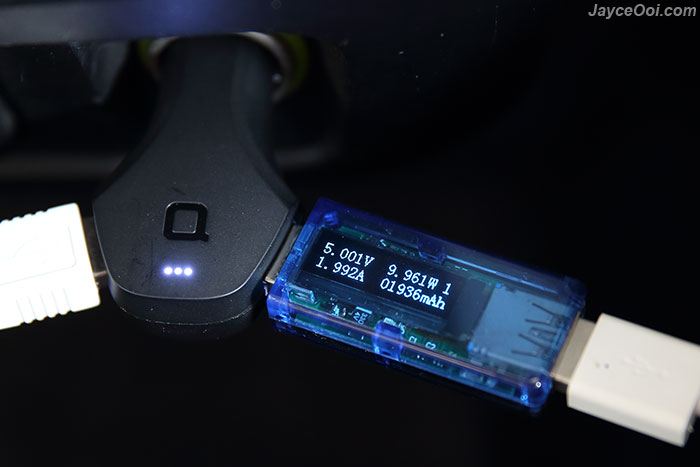 Alright, here comes the part that ZUS shines – car locator. Just download and install ZUS – Smart Car Locator application from Play Store or App Store. Then you are ready to go. ZUS will use your mobile devices to get the exact GPS coordinates on where your car park through Bluetooth 4.0. The ZUS application will connect to ZUS itself automatically every time when it is powered on. And will store the latest location data once the engine is turned off. A very useful feature when travel to a new place during vacation. Or go to camping with friend and family. You won't miss out where you parked your car. It will guide you back to your car. And it is very accurate as it is based on GPS coordinates. Furthermore, no Internet access is required. However, it is only workable when your mobile devices are getting GPS signal lock. Therefore, location tracking won't work at indoor car park.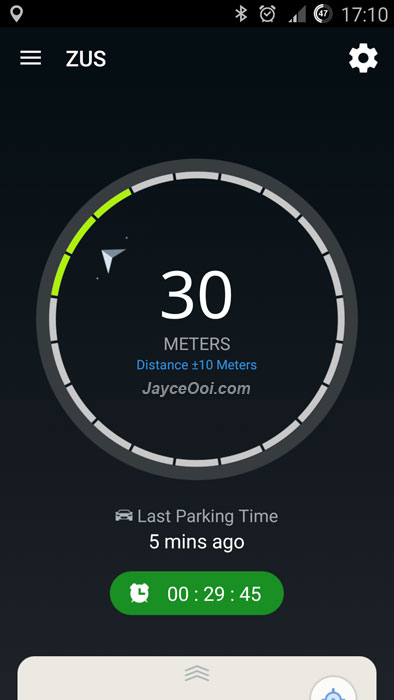 There is another useful feature for those who always forget to renew overdue parking ticket. A reminder to set it will prompt up when ZUS is powered off. This give you the ability to set the alarm before the parking ticket will be overdue. Then you will be notified right before 10 minutes of the alarm set. And another alert when alarm is reached. No worry about getting parking summon again, right?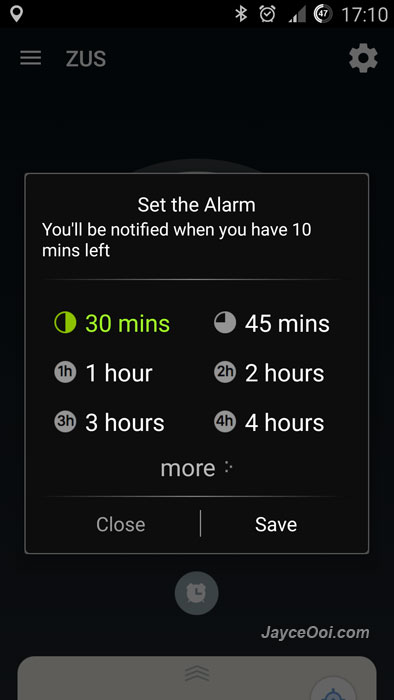 By the way, there is Google Maps showing where you parked your car too. Very useful when you are far away from your car. However, I can't seem to get it to work on my Android devices. Maybe the application version that I tested have issue. In addition, ZUS application failed to detect ZUS itself and auto reconnect once in a while.
Advantages
Fast charging
Reversible USB ports
Accurate car locator
Parking ticket reminder
Excellent build quality
Limitations
Location tracking won't work at indoor car park
Mobile application needs stability improvement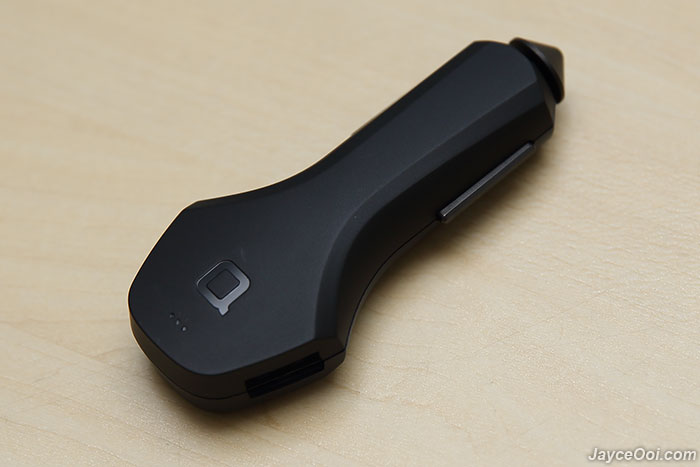 Conclusion
Always forgot where you parked the car? Nonda ZUS is the one you need. Besides finding your car, it provides fast charging for your mobile devices too. More information can be found at Nonda Website. And get yours here.