Introduction
Stuck with USB 2.0? No worry, get yourself a USB3.1 PCI-E Adapter like ORICO PA31-AC will do. Yes, it has 2 SuperSpeed+ USB 3.1 ports with transfer rate up to 10 Gbps, much greater than 5 Gbps USB3.0 and 480 Mbps USB2.0. Comes with reversible Type-C port and normal type A port that suitable for all devices. Interested? Read on to find out…
Special Thanks
This review is possible thanks to below companies. Be sure to check them out…
Features
USB3.1 high performance for host computer SuperSpeed+ transmission
Expand two interfaces – Meet more requirements
Type-C prior to the era – Reversible design
New upgraded main controller – Speed it up
All solid-state capacitor, superior material – Stable operation, low consumption
Hot-swapping supported, instant start
15PIN powerful port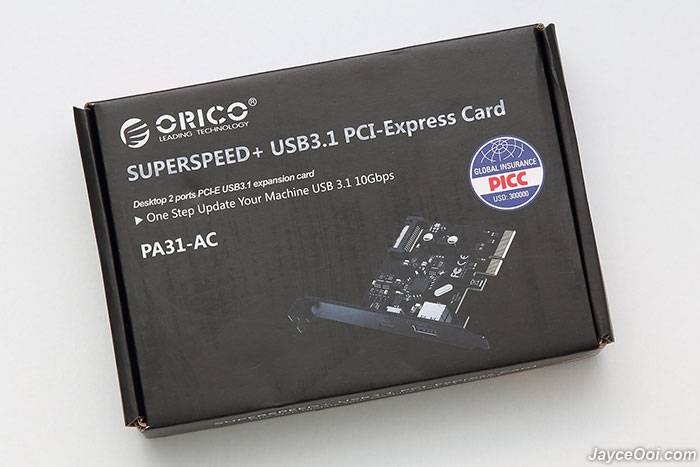 Package Content & Design
ORICO PA31-AC USB3.1 PCI-E Adapter comes in well protected with anti-static bag. There are 2 additional screws, user manual and welcome/support card (in both Chinese and English languages) in the package as well. Hmm… No CD driver there.
ORICO PA31-AC is a solid PCI Express X4 card. Build quality is top notch and stylish in look too with all black colour. Yes, it does have the premium quality there with alloy panel. Surely will match your motherboard and casing.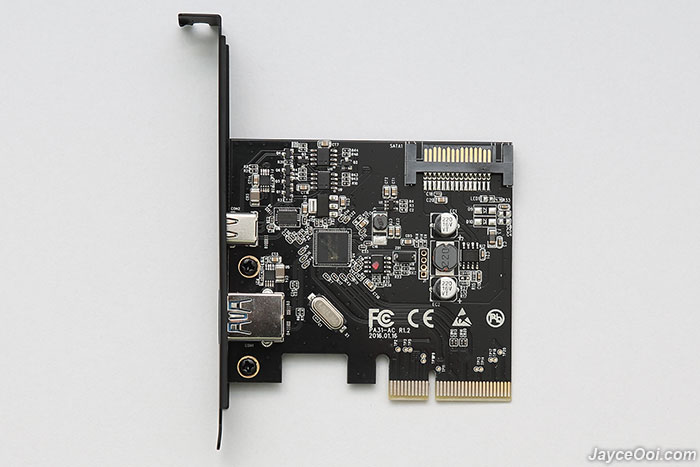 ORICO PA31-AC adopts all solid-state capacitor, environment-friendly and low-impedance, is equipped with high-quality electronic components and metallic baffle. 4-layer PCB improves jam-proof ability of product and stability of data transfer.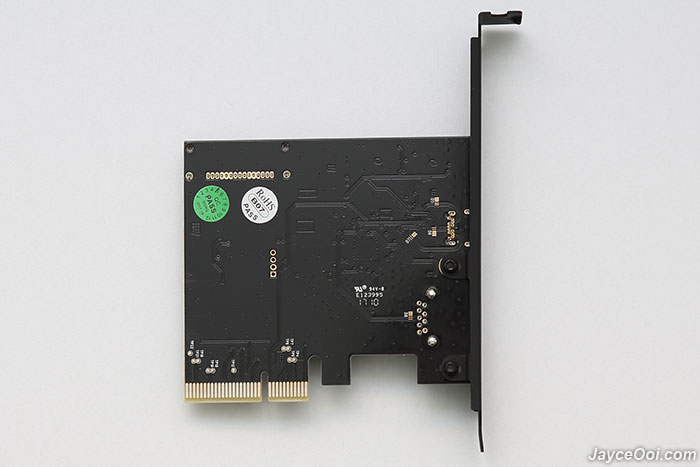 Specifications
Output Port: USB3.1 Type-A x 1, USB3.1 Type-C x 1
Input Port: PCI-E
Dimension: 125 x 85 x 18.5mm
Data Transfer Rate: 10 Gbps (Theoretical)
Supported System: Windows XP, Vista, 7, 8, 8.1, 10, Mac OS and Linux
Performance Result
Hot-swapping is supported. Yes, no need to shutdown PC system in order to install it. And it is plug and play supported as well. Microsoft Windows 10 automatically installed ASMedia USB 3.1 eXtensible Host Controller Driver for me. No manual work is needed and I can start using it straight away. For your information, it is using ASMedia ASM1142 chipset and supports Windows XP, Vista, 7, 8, 8.1, 10, Mac OS and Linux. Furthermore, it has SATA 15PIN power port to provide strong and stable power to all connected devices after plugging the power cord of PSU.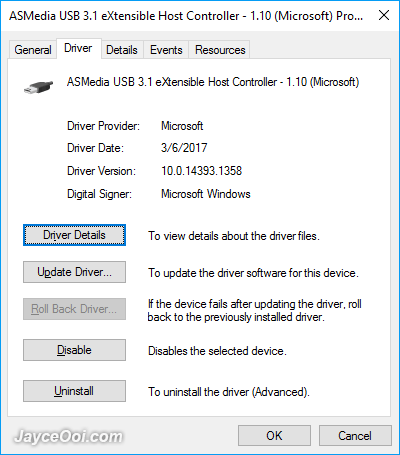 Yes, ASMedia ASM1142 performs better than my motherboard Intel X99 chipset USB 3.0 controller. I am surprised that it still manage to push 480GB Kingston SSDNow UV400 SSD with ORICO 2569S3 HDD Enclosure performance. It gets higher 439 MB/s read (417 MB/s previously) and 419 MB/s write (412 MB/s previously) in CrystalDiskMark sequential Q32T1 test. Much better reading speed in 4K Q32T1 test as well. Well done, ORICO…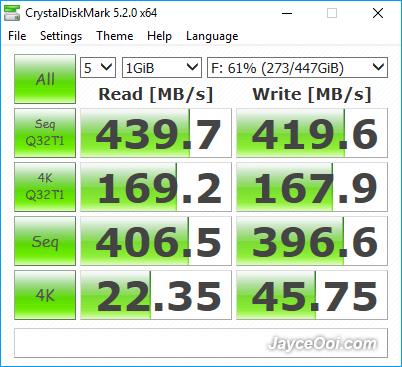 Advantages
Ultra fast SuperSpeed+ USB 3.1 performance
Type-C and type A ports
Hot-swapping Plug and play support
15Pin power supply
Excellent build quality
Stylish design
Limitations
Conclusion
Looking for USB 3.1 expansion card? Give ORICO PA31-AC a try and you will like it as I do. Enjoy ultra fast SuperSpeed+ USB 3.1 performance out of it. Comes with Type-C and type A ports for all your devices' need. Interested? Get more information at ORICO Website. And buy yours at Amazon.