Introduction
One cable to rule them all? Yes, no extra adaptor as well to charge both Android and iOS devices. Yup, ROMOSS RoLink Hybrid Cable is what I am talking about now. Its innovative Gemini connector can do so – one side for Android and the other one for iOS. Furthermore, it supports quick-charging technology including Qualcomm quick Charge, MTK Pump Express, Huawei FCP and Samsung Fast Charge. How does it perform? Let's find out…
Features
Hybrid Cable for IOS & Android
Strong Alloy Casing
All Copper Material
Quick Charge Compatible
Eco friendly TPE Material
1 Meter Length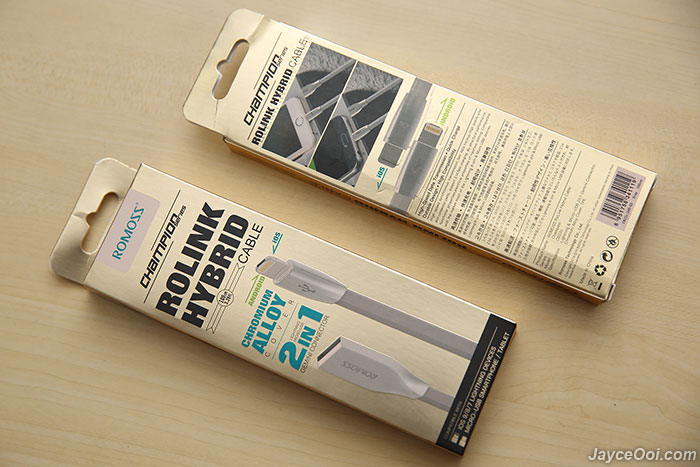 Package Content & Design
ROMOSS RoLink Hybrid Cable comes in gold packaging box. As usual, no user manual for cable as the box explains everything that you need to know. One word for design and build quality – WOW! That's what you can expect from strong yet stylish chromium alloy casing for both ends. The TPE eco-friendly diamond flat cable not only look nice but tangle free. And easy to store as well. Okay, let's talk about the Gemini connector. Basically, it looks just like normal Apple lightning connector but has one 8-pin side only. And there is an opening on top that make connecting to Android devices possible. Do refer to photos below for details.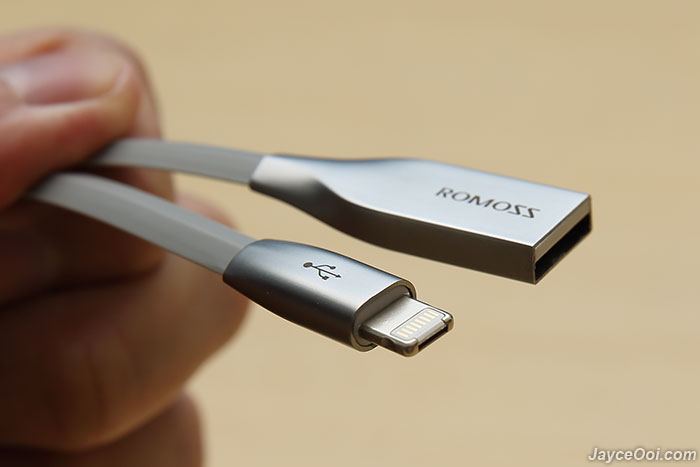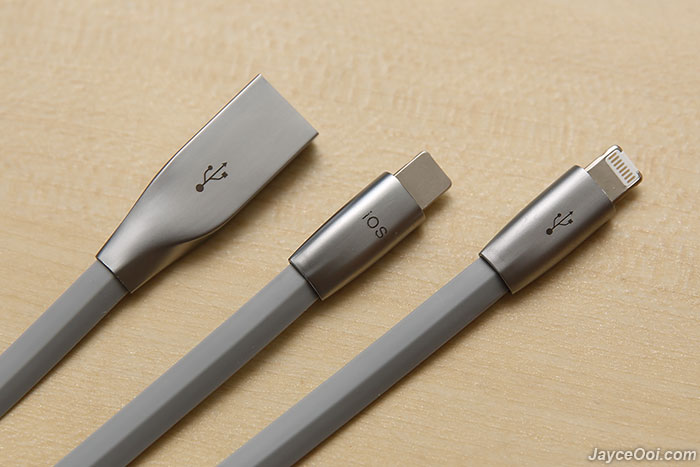 Performance Result
ROMOSS RoLink supports 2.1 fast charging. However, I am not getting full charging rate when using normal 5V 2A wall charger (including car charger and powerbank). Hmm… Its all-copper core is not helping here. Data transfer is working properly though. Thankfully, it is charging at maximum speed on 5.3V Samsung fast charger that I have. Guest that it only love fast charger not the normal 2A one.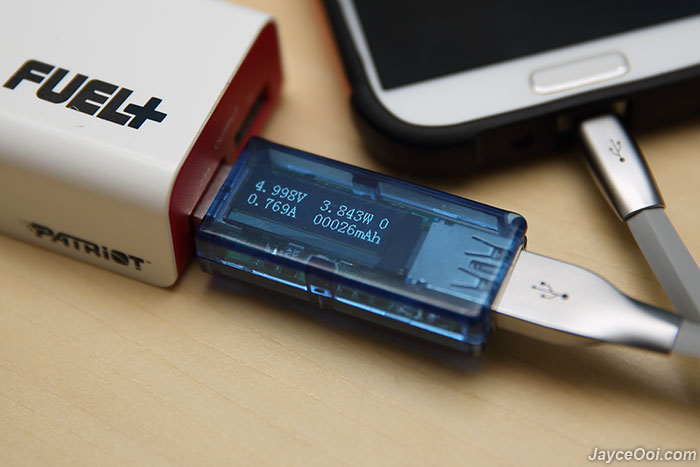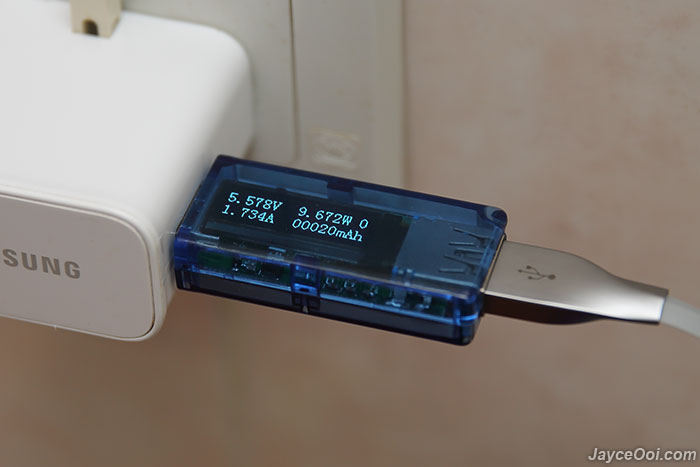 Before I forget, there is one thing to take note. Gemini connector does not have locking mechanism like normal micro USB connector. Therefore, it can be pulled out easily from Android devices than normal one. Therefore, don't do mission critical file transferring like flashing ROM with it. No such issue on iOS device though.
Advantages
Support both Android & iOS devices
Quick charge support
Excellent build quality
Stylish design
Tangle free cord
Limitations
Picky on charger
No micro USB locking mechanism
Single side Lightning connector
Conclusion
ROMOSS RoLink Hybrid Cable is great for iOS users who own Android device too. Just carry one cable will do and no extra adaptor to charge both iOS and Android devices. More information can be found at ROMOSS Website.