Never make a fast conclusion about battery life on new device. Yes, my Samsung Galaxy S4 GT-I9500 went through more than 5 times fully discharged and charged cycles. So I am confident that my Galaxy S4 battery is ready to have a better and accurate benchmark for battery life test. Galaxy S4 has 2,600 mAh battery. As usual, screen display and processor use the most battery out of others. How does Samsung Exynos 5 Octa Core Processor and 5″ Full HD Super AMOLED screen perform? Let's find out…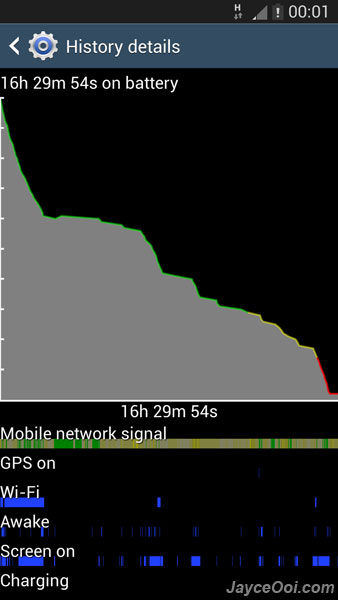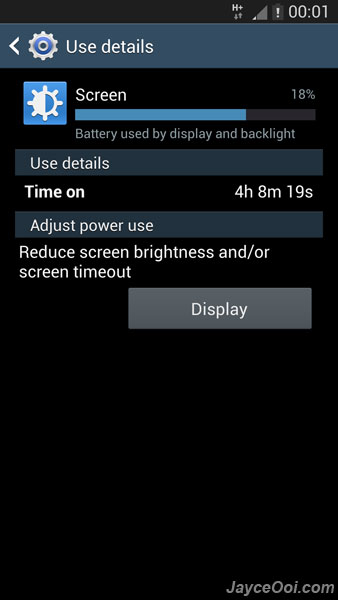 Samsung Galaxy S4 easily beat its predecessor, Galaxy S3 in battery life test. Above tests was done during holiday as I have plenty of time to play with it. So I downloaded several anime with PPS TV. Then watch them. And enjoyed several music videos too. Therefore, you can see Media is on the top of the battery usage list. Follow by Screen with 4 hours time on. I turned on 3G data connection all the time except anime downloading and watched YouTube. I can say that above usages are moderate. And it can last for 16 hours which is good for daily usage. On heavy usage should last for 4 to 6 hours on intensive 3D gaming.
That's my Galaxy S4 I9500 battery life test. How about yours?