Some readers said that I am pro Samsung devices and hate HTC devices. Well, I am not in favour to any brand (FYI, I love my legendary HTC HD2, no smartphone can beat it). Neither Samsung nor HTC pay me to write. No free goodies from them too. I am just telling the truth and nothing but the truth. Yes, my Samsung Galaxy S4 GT-I9500 overheats. Luckily, not as hot as HTC One X (HTC One X auto shutdown when battery temp reaches 70 °C. Yes, it can overheat up to 70 °C). But still consider hot instead of warm especially on top part of the phone where all the heavy duty chips are located there.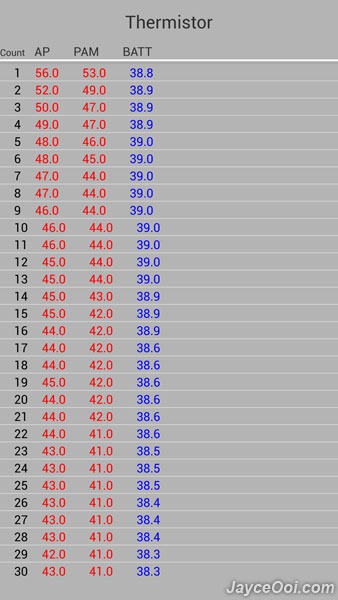 AP = Application Processor which is Exynos 5 Octa (1.6 quad-core ARM Cortex-A15 and 1.2 GHz quad-core ARM Cortex-A7) with PowerVR SGX544MP3 GPU for I9500 model. No idea what is PAM yet. BATT is battery of course. As you can see from the screenshot above, Galaxy S4 can heat up to 56 °C while playing intensive 3D games. 3D performance is a lot better than Galaxy S3 but hotter too. Maybe that's the price you need to pay. But no worry about battery explodes issue as it stays below 40 °C even on heavy usage.
Does your Samsung Galaxy S4 (no matter I9500 or I9505) overheats?