Introduction
Plan to build a new PC system? I have a case to introduce you – Segotep Sprint Mid Tower Computer Case. It is a stylish case that supports ATX, M-ATX and ITX motherboard. Up to 370mm graphics card length and 159mm CPU cooler height. You can mix HDD and SSD on it. Also support 1 optical drive. Interested? Let's have a detail look now…
Specifications
Dimension: 400 x 185 x 425 mm
Weight: 4 KG
Cooling systems: 12cm x 1 front, 12cm x 2 top and 12cm x 1 rear
Drivers: 5.25′ ODD x 1, 3.5′ HDD x 3 and 2.5′ SSD x 4
Support motherboard: ATX, M-ATX and ITX
Interface: USB3.0 + USB2.0 + HD Audio
Colour: black / White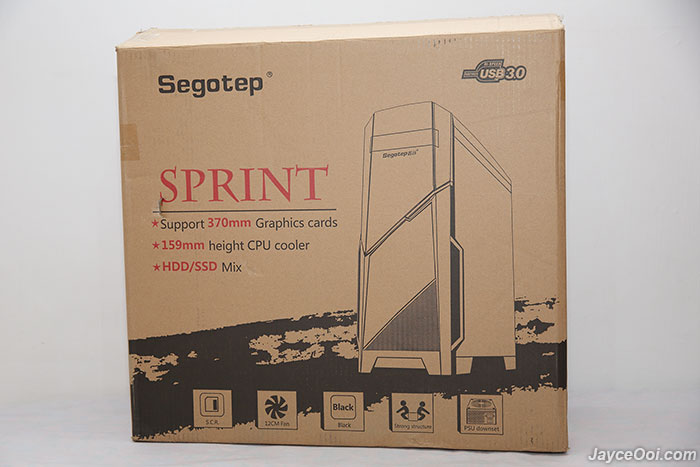 Package Content & Design
Segotep Sprint Case comes with a sturdy packaging. And is well protected with plastic covers from scratches on all the glossy parts. You can find lot of screws and audio module after opened the side case with transparent window. Yup, most of the gaming cases will have this window so that you can show off your motherboard, GPU, cooler and of course LED lights. Build quality is decent. The frame is all metal while the front and top covers are glossy plastic with metal grill for air intake and output. The plastic on top of air intake grill is half transparent as you can see the honeycomb design there. Cool, right? Ever cooler when you enable the LED light in dark environment.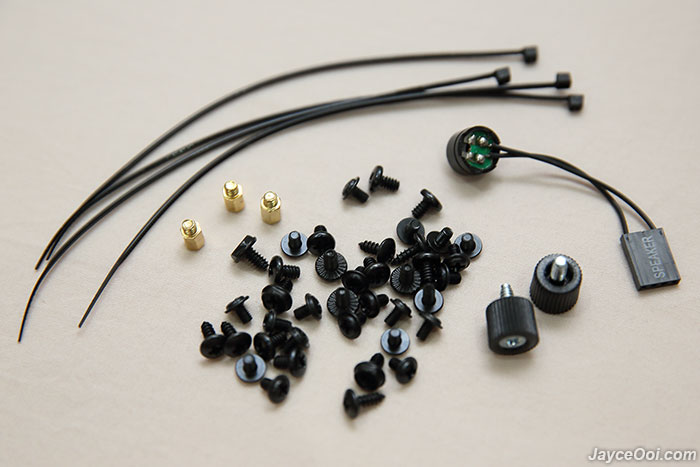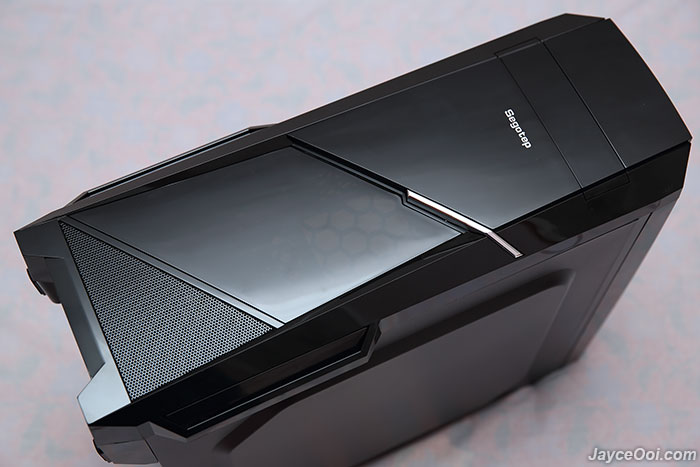 Yup, this the cool design that I mentioned just now. The front and top are having almost the same design for air intake/output.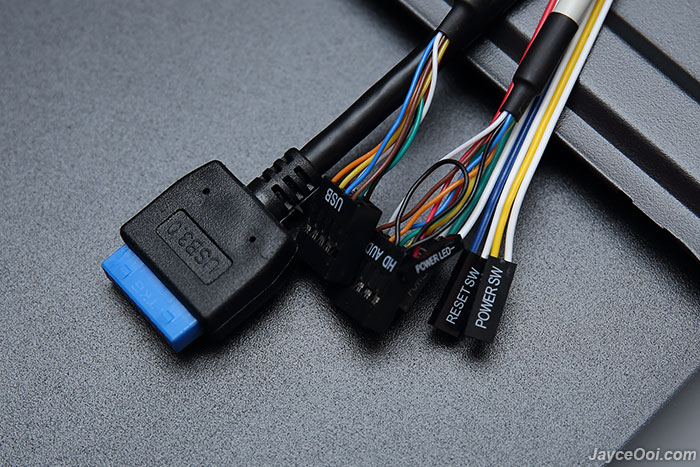 On top, you can find the power and reset buttons. Follow by one USB 3.0 port and two USB 2.0 ports. There are mic input and HD audio output too.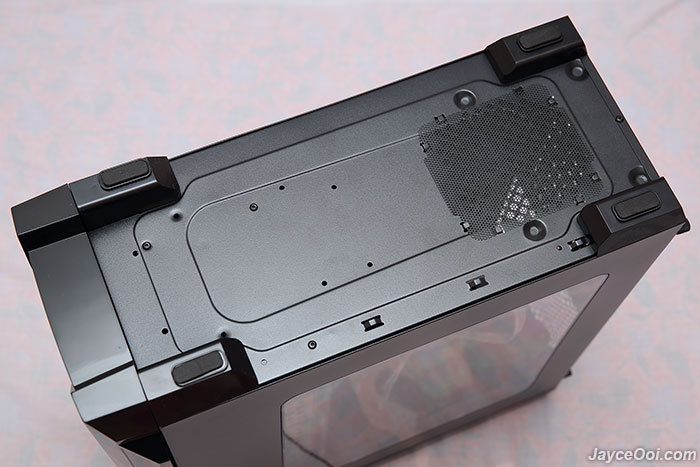 Alright, let's have a look the base part now. You can find 4 anti-skid pads there. They do not cover the whole leg but do provide stability already. As usual, you can find the opening for PSU air intake. The metal drill cover is removable by the way.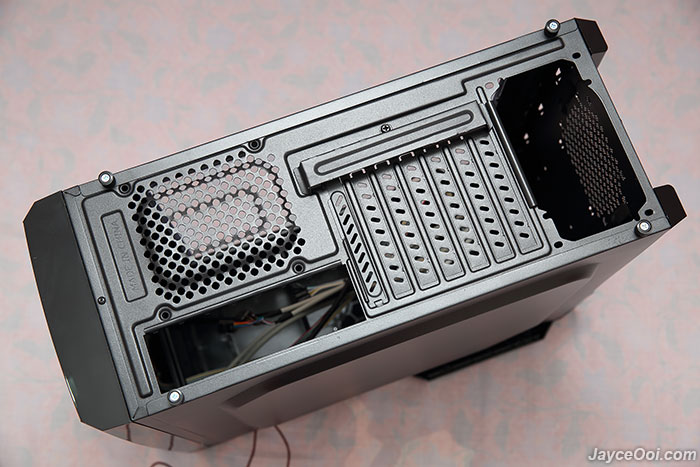 1, 2, 3… You can put 7 cards there. Normal users should use up 2 to 3 slots max. I am still currently 1 slot for the moment. Maybe it's time to put in a nice sound card on my system.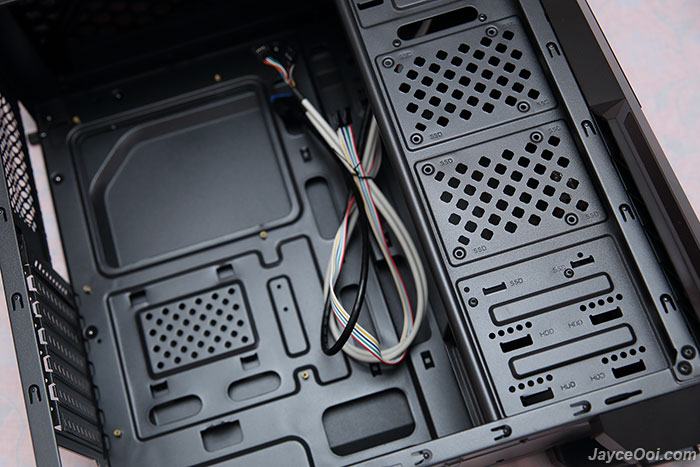 Yup, here is the place for you to place motherboard, GPU, PSU, SSD, HDD and DVD drive. By the way, all the drives installation is not tool-less. Remember to bring your own screw driver. Good news, the cable management is good as you can hide them behind the motherboard. Good for air flow too. Yup, much cooler and better performance then. Oh, before I forget. I can't find the place to install 3 HDDs and 4 SSDs. I managed to find 2 spots for HDD and 3 places for SSD. Hmm… Can you help me to find them?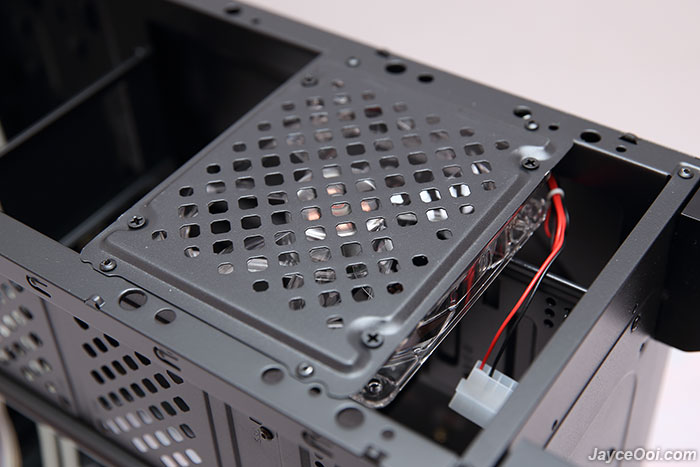 The front and top covers can be removed. This will ease you to install optical drive and change the LED fan if needed.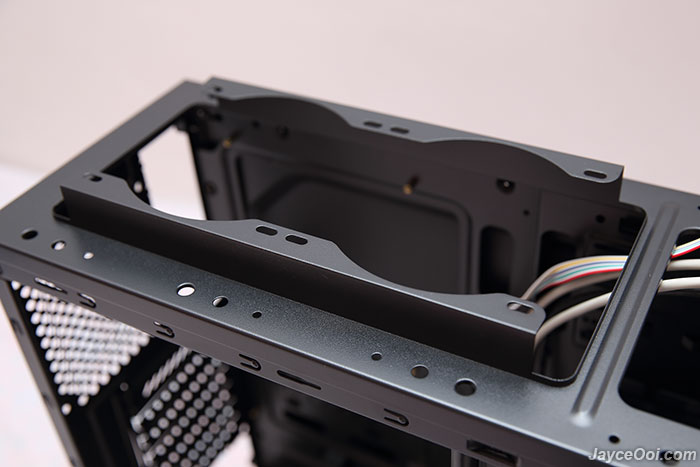 Here is the part to put 2 12cm fans or 240mm radiator for water cooling. Do take note that you can't install optical drive anymore once installed both 12cm fans (slim one still okay) or 240mm radiator.
Well, that's it for Segotep Sprint ATX Case. There won't be a performance review as my current gear with 360mm radiator can't fit in this case. Will update this review when I have the proper gear. Oh, one more thing. There is no sharp edges in this case. No worry about cutting your finger while installing like other budget cases. Yes, I cut mine while install optical drive long time ago.
Conclusion
Looking for a budget yet stylish case? Give Segotep Sprint Case a try. Just put extra fan on top and rear then you are ready to go. More information can be found at Segotep Website (Chinese).