Introduction
Looking for a dock that support both portrait and landscape modes? Has the ability to sync and charge? And can support all smartphones out there like iOS, Android, Windows Phone and BlackBerry? Sinjimoru Sync Stand Aluminum is the one. It is a sleek and stylish stand which made by aluminium and PC/ABS. Perfect match for premium look iPhone 5 and HTC One. Of course, you still can dock other smartphones like Galaxy S4 on it. Oh right, let's have a detail look…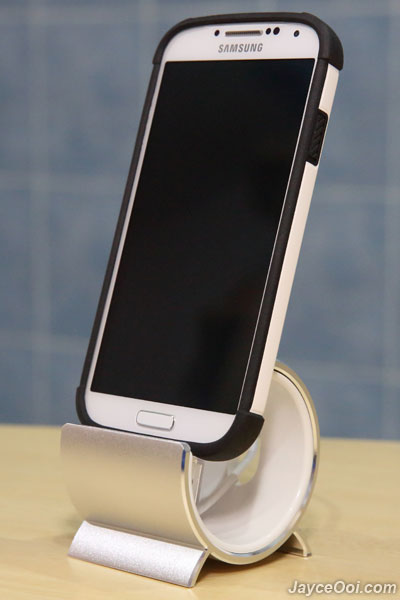 Video Review

Style
Sinjimoru Sync Stand Aluminum easily wins as the best looking and beautifully designed dock in the market. The 100g of aluminium material makes it up to premium quality level. And highly improves its stability and durability. Besides, there is cushion to protect back side of the smartphone. And padded at bottom to avoid from slipping. There are 2 versions of Sync Stand – one for iPhones and another one for Android phones. Both of them has Sync Stand, holders for both 30-pin and new lightning cables (note – iPhone / iPod cable is not included). Android version has extra micro USB cable bundled along. Able to support protective case that is less than 1.5mm thick. Finally, it comes with 2 colour choices – sliver and black.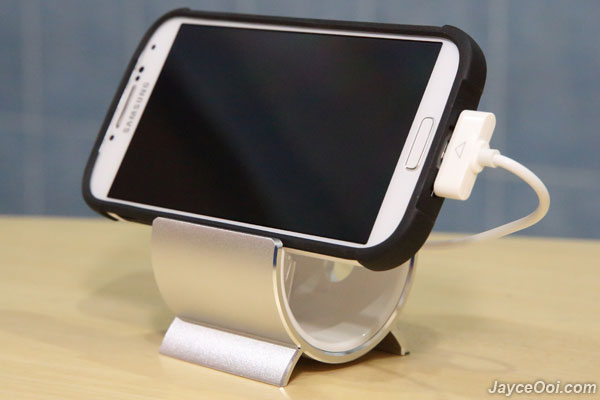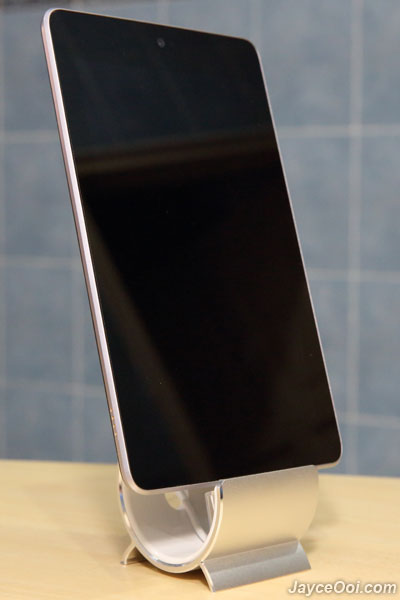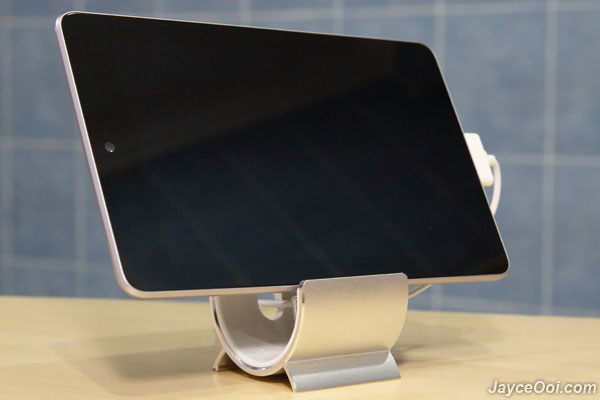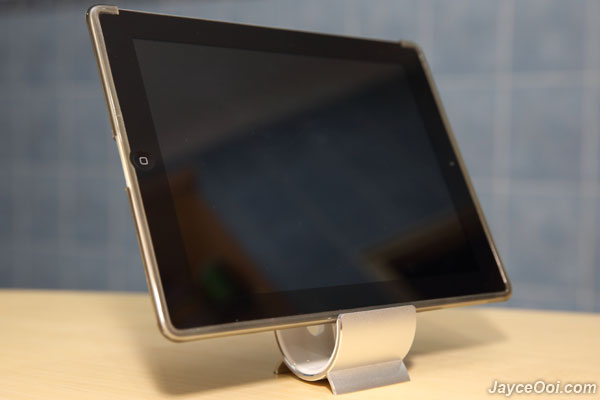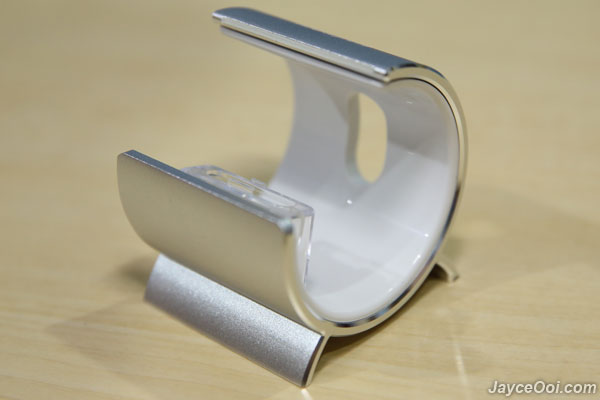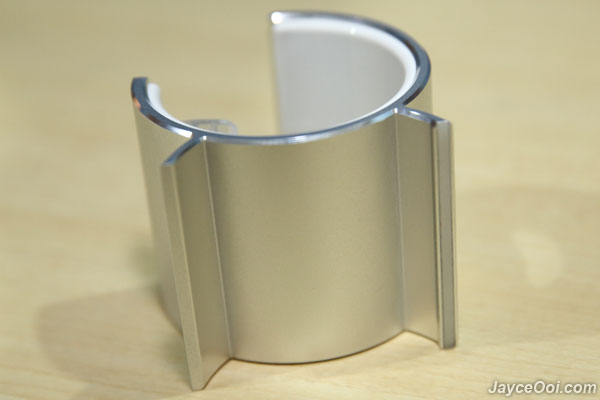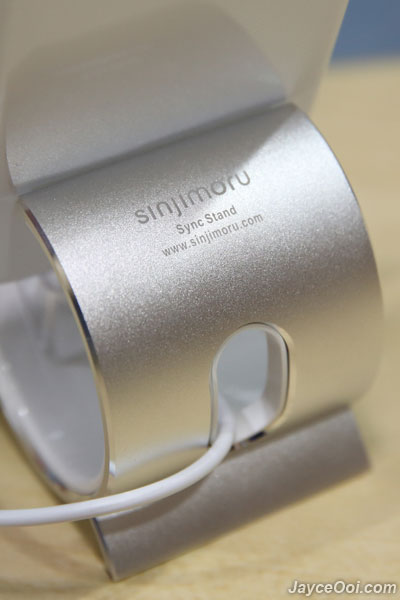 Function
Yes, all the functionality in portrait mode can be performed easily now. FaceTime or SMS by using keyboard through Samsung SideSync. Furthermore, enjoy movie and music video in landscape mode. Do all the tasks while charging and syncing your device at the same time. Supported devices? Sinjimoru Sync Stand Aluminum supports almost all the smartphones in the market. And it is able to support 7″ tablet too. Yes, I manage to dock Google Nexus 7 (both portrait and landscape mode). iPad Mini is no doubt supported too. How far can it go? Yes, the heavy iPad 3 can be docked on landscape mode but barely. Worry about casing compatibility? Any case within 1.5mm thickness is supported. For example, UAG composite case for Galaxy S4 is supported. By the way, the bundled micro USB cable does not support AC charging mode (USB only). So it charge slower even connected to AC adapter. Not a big issue because it will perform the same as original cable when connected to PC.
Conclusion
Want a stylish universal sync and charge dock for iOS and Android? Look no further, the solid built Sinjimoru Sync Stand Aluminum can fulfill your need. It performs well no matter in portrait or landscape mode. Easily is one of the best docking stations out there.
Interested? Grab yours here.