Introduction
Yeah… Check out the latest Active Noise Cancellation Bluetooth Headphones from SonicGear – Airphone ANC 2000 and 3000. Both of them are loaded with the latest Bluetooth 5.0 and ANC to reduce environment noises. Up to 24 hours of playback time. Great for travel with foldable design. Do they sound great? Let's find out now…
Special Thanks
This review is possible thanks to below companies. Be sure to check them out…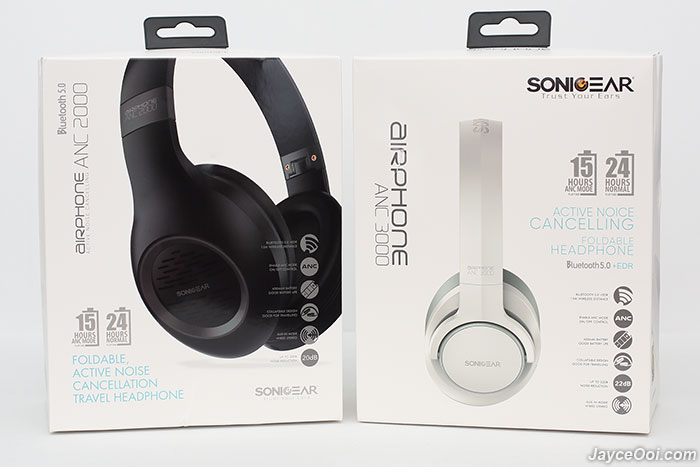 Packaging and Design
Everything comes well protected. Once taken out the headphones, there are carrying pouch, AUX audio cable, micro USB cable and user manual.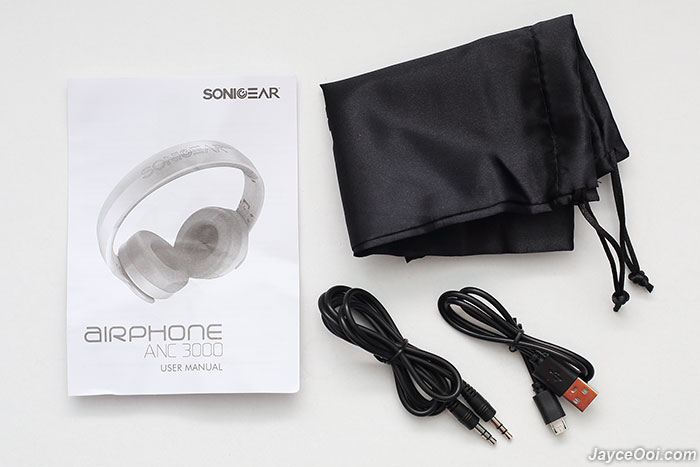 Both SonicGear Airphone ANC 2000 and 3000 are having same hardware specifications. Just different in outlook design. Build quality is decent as expected for Airphone series. Below white one is Airphone ANC3000. It has 2 colours to choose – white grey and white gold.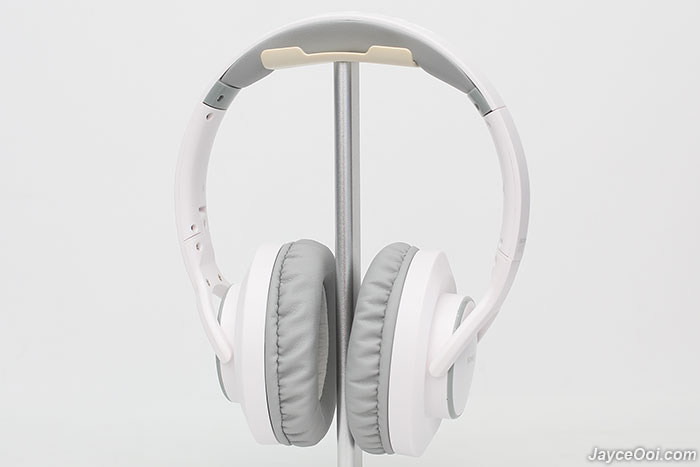 And this is Airphone ANC2000. Only black colour is available.
Both of them are foldable. Yes, ease to carry in bag while travelling for sure.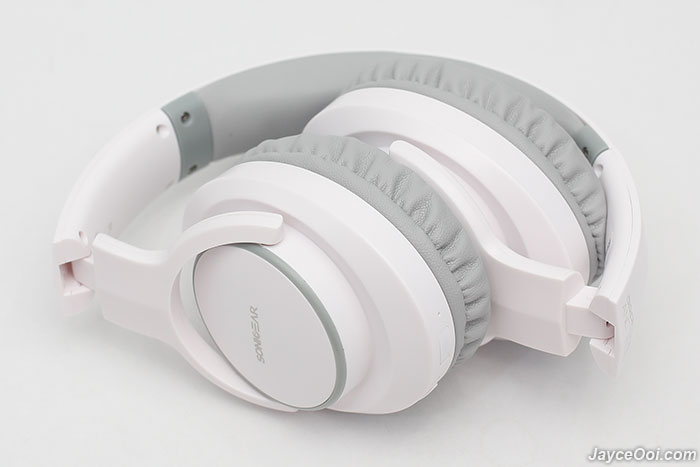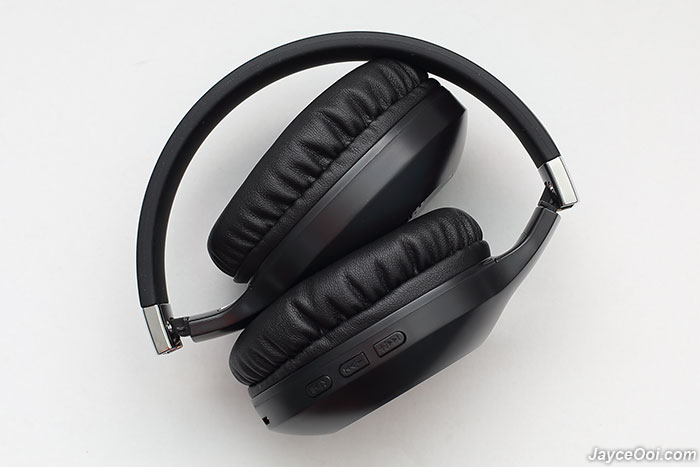 They have dedicated ANC on/off switch. You can enable it as you prefer. Do refer to all the photos for their design…
Fit, Comfort & Isolation
Both fit well thanks to adjustable headband and soft large thick soft pads. ANC3000 does better with rotatable ear cups and well cushioned headband. So comfort wise, ANC3000 is better than ANC2000. As for isolation, it is average as over-the-ear headphones. Does block some environment noises but don't expect too much.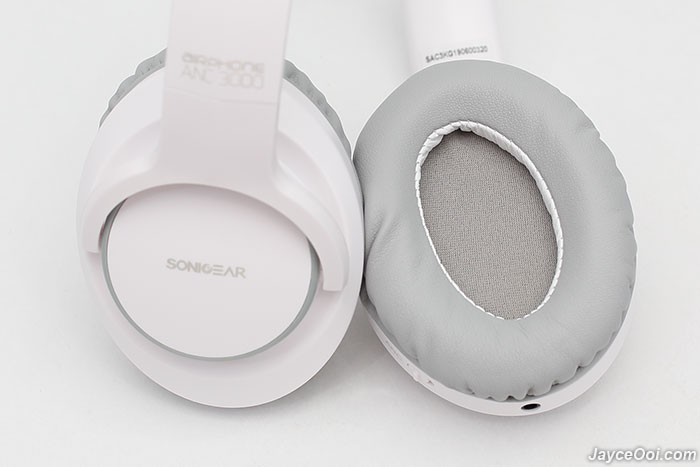 Performance Result
Bluetooth 5.0 wireless range is wide. Both SonicGear Airphone ANC 2000 and 3000 perform very well in this department. Easily reach up to 7m with obstacles. ANC3000 is better with 1m extra here. Both of them are virtually in-sync between video and audio. Yes, this is great for movie, games and MV no doubt. And there is AUX cable for non-Bluetooth devices. By the way, you still can activate noise cancellation in this mode as long as it has battery power left.
How is the active noise cancellation performance? Well, they perform well for budget ANC headphones. The ANC can filter out 50% to 60% airplane/train engine sound. For your information, don't expect it can cancel out others voices as ANC works best on cancelling ambient sounds.
As for battery life, it can play up to 24 hours with ANC off. And up to 15 hours with ANC turned on. Need 3 hours to fully charge. All these are based on its specifications by the way. As for microphone performance, it is great. Others can hear me clearly. Same apply to me too. It's a pleasure to use it for phone calls.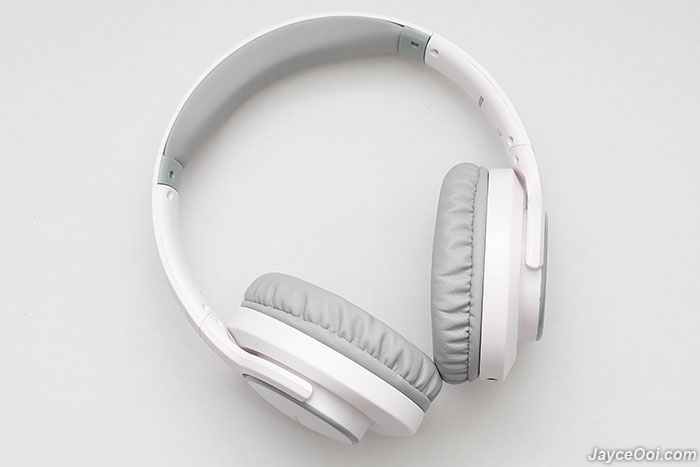 Sound quality wise… Both of them sound the same to me. Bright sound signature is what you get when ANC is turned off. And balanced toward extra bass when ANC turned on. Therefore, do turn on ANC for the best experience. It should be turned on anyway else what is the point getting an ANC headphones right? Overall, they sound decent. Both treble and bass are well controlled. A nice companion for those who travel a lot on train, airplane and so on…
Advantages
Decent sound quality
ANC support
Comfortable to wear
Wide Bluetooth range
Lightweight & portable
Long battery life
Great microphone
Limitations
Conclusion
SonicGear Airphone ANC 2000 and 3000 are a nice budget ANC headphones for starter. It does filter some ambient sounds. Long battery life and wide wireless range. Interested? Buy yours Airphone ANC2000 at Shopee or Lazada. And Airphone ANC3000 at Shopee or or Lazada.