Introduction
SonicGear Airphone V that I have is a nice looking Bluetooth headphones. I am attracted by its soft touch matte housing. Stylish yet having solid build quality. Furthermore, it has collapsible design that ease carry around. Perfect for your mobile devices while on the go? Let's find out…
Special Thanks
This review is possible thanks to below companies. Be sure to check them out…
Features
Superior Audio design
Built in Mic
Collapsible headset design
Built-in Rechargeable Battery
300mAh lithium battery
Continuous music playback: Up to 9 hours operation
Continuous talk time: Up to 10 hours operation
Standby time: Up to 100 hours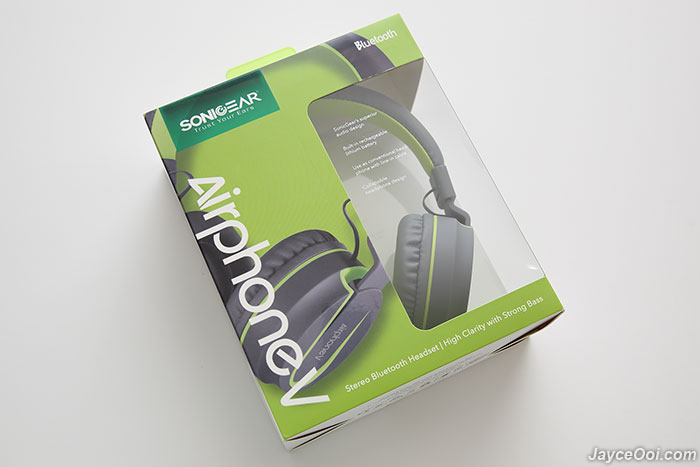 Packaging and Design
I like SonicGear half see-through packaging design. You can have a peek before purchasing it. As usual, you can find Airphone V, micro USB cable, 3.5mm AUX cable and user manual in the package. Do take note that the AUX cable is not the usual one that you find in other Bluetooth headphones. Yes, it is braided to last long. Nice…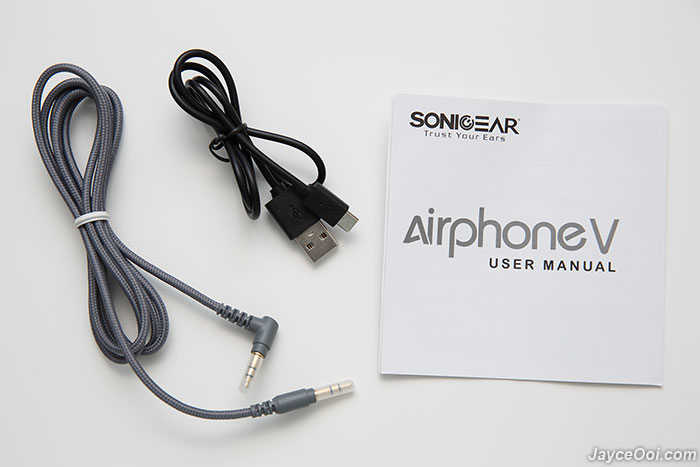 Again, build quality is great as I mentioned before. Attractive design with lot of colours for you to choose – green, purple, turquoise, red and gray. Yup, it is foldable to ease carry around. The headband is very well cushioned and height is adjustable. The control buttons, microphone, LED status indicator, USB port and 3.5mm audio jack are located at left ear cup.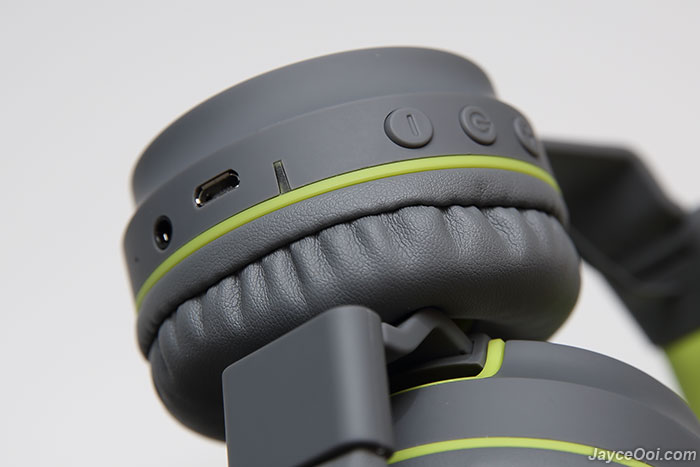 Specifications
Driver size: 40mm
Frequency response: 20Hz-20KHz
Impedance: 32 Ohm
Sensitivity:102 +- 3db
Output power: 20m W
Built-in AUX input: 3.5mm stereo jack
Fit, Comfort & Isolation
Err… SonicGear Airphone V ear cups is not rotatable nor tilt able at all. It's fixed!!! Height adjustable does not help. Therefore, it is not comfortable to wear for long hours (at least for my case). Isolation is average as expected for an on-ear headphones. Not going to complaint here. Just comfort…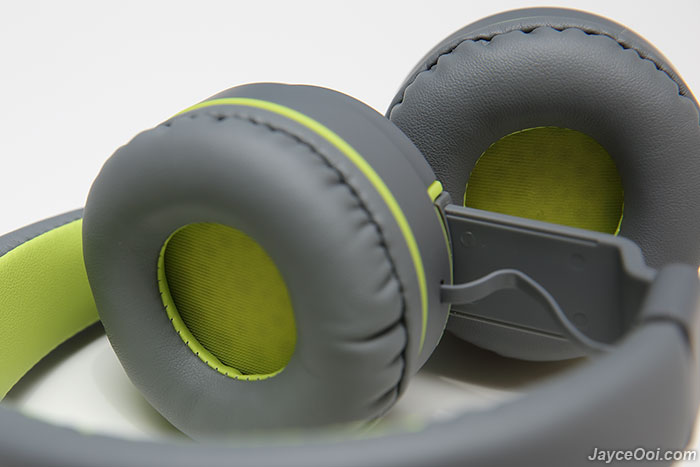 Performance Result
Bluetooth range is great just like Airphone III 2017. Easily exceeds 10m Bluetooth range in straight sight line with no obstacle. Up to 7m with obstacles. As usual, 3.5mm audio cable is there for non-Bluetooth devices and let you enjoy music when battery is depleted. Share the same great point – virtually no lag between video and audio. Great for watching movies on tablet and playing games on smartphone. Battery life is better with 14 hours non-stop music playback. Self-charging is the same, takes around 2 hours to fully charge.
As for phone call quality, it is decent. Others can hear my voice loud and clear. No problem to hear others from here too. As usual, built-in mic is not working on wired mode.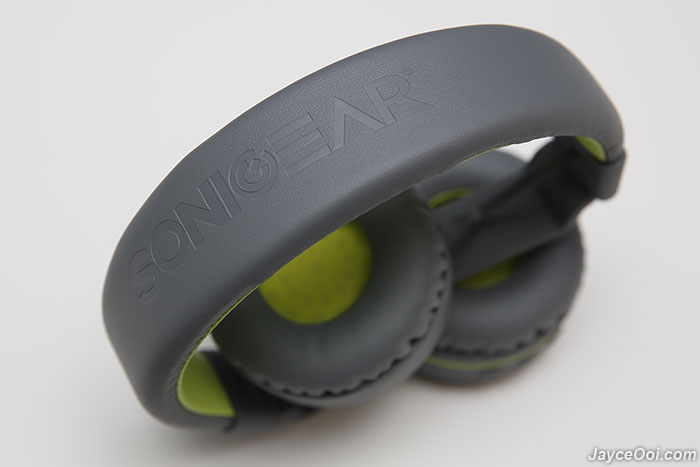 SonicGear Airphone V has warmer sound signature when compare to SonicGear III 2017. Yes, heavier bass here while still keeping treble intact. Treble is clear just not as crisp as SonicGear III 2017. Good for those who prefer bass here. As usual, it is nice for all your daily tasks like music, movies, games and calls.
Advantages
Clear sound quality with great bass
Excellent build quality
Lightweight & foldable
Decent mic for phone call
Limitations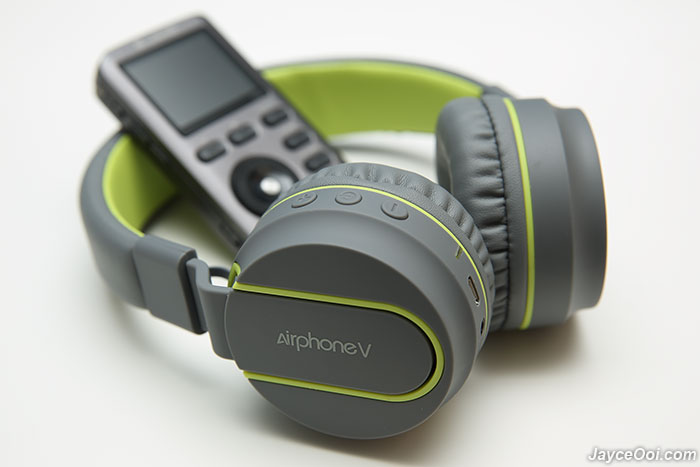 Conclusion
SonicGear Airphone V is a solid yet stylish Bluetooth headphones on the go. Loaded with clear treble and heavy bass. Be sure to try it out yourself as it might suit you better than me. Interested? Get yours at Shopee or Lazada.