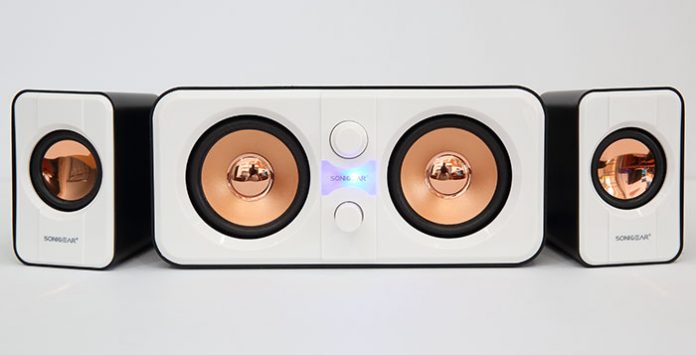 Introduction
Have you ever heard of 2.2 channels speaker system? Nope? No worry, me too. SonicGear Morro 2200 is the one that has 2 satellite speakers and 2 drivers as subwoofer. It's a small profile speaker system and light in weight too. 16W system power in total and powered by USB. How does it sound? Read this review to find out…
Special Thanks
This review is possible thanks to below companies. Be sure to check them out…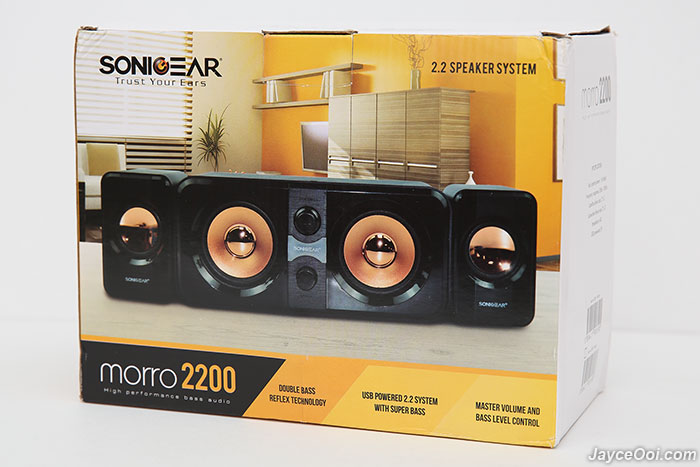 Package Content & Design
SonicGear Morro 2200 comes well protected with plastic covers. And the speaker system is the only stuff there. No user manual as you don't need one to use this simple speaker system. Just plug and play will do. In short, plug AUX input to the audio source and USB plug to PC's USB port or power adaptor. That's it. For your information, there are 2 colours to choose from – black and white.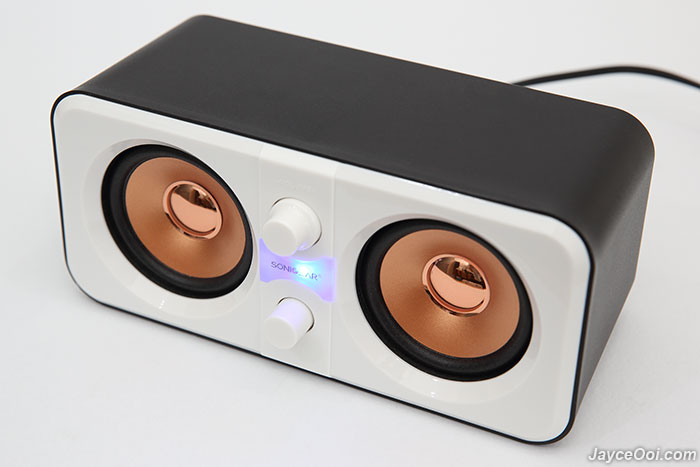 This is the main unit – subwoofer. It is loaded with two 3″ drivers with double bass reflex technology. 2 volume controls – one for the audio loudness and another one for bass. No treble adjustment control here. LED light will lit up when powered on. By the way, don't push / touch those speaker drivers too hard as they are not protected at all.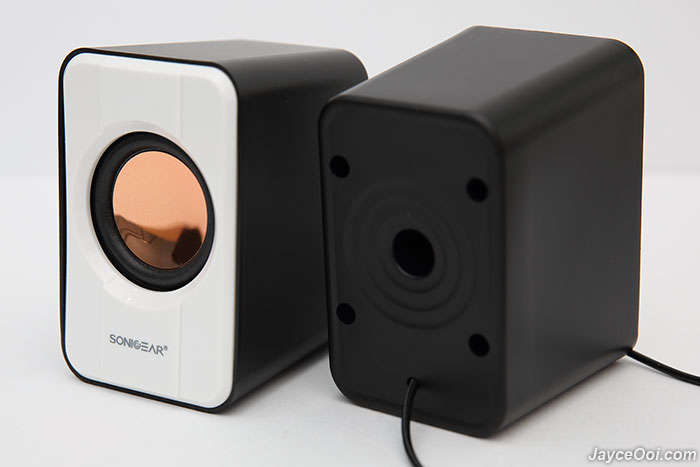 Here are the satellite speakers. Build quality is decent just like the subwoofer – sturdy plastic as housing. As usual, speaker drivers are not covered too. Baby stay away…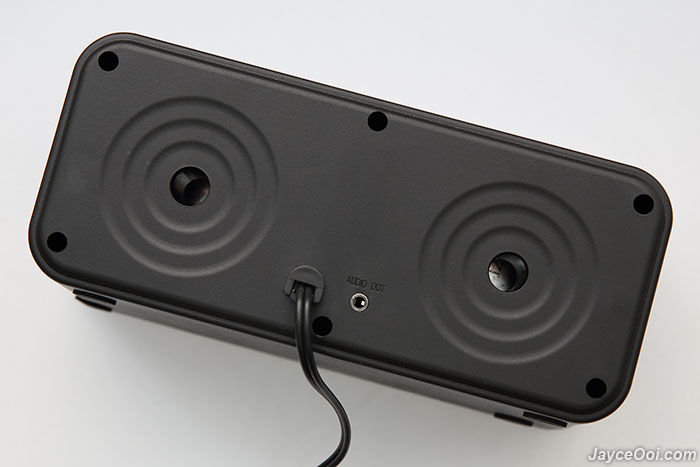 At back of the subwoofer, you can find AUX output port to satellite speakers. Reflex ports to provide some air there. And 4 anti-skid pads at the bottom.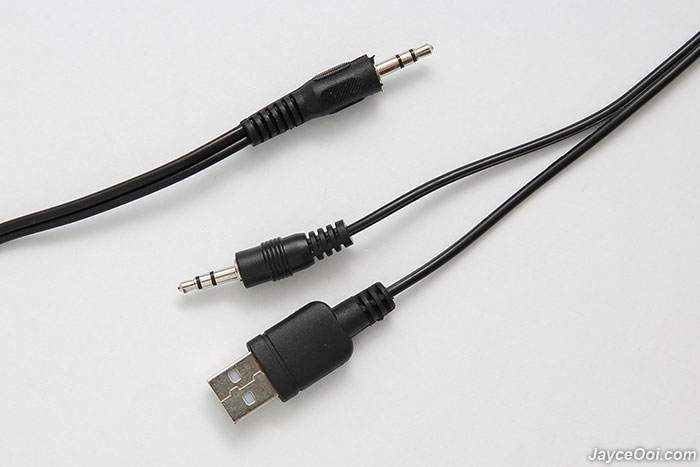 Both satellite speakers are connected to one stereo plug. Another one with USB connector is from subwoofer. Just connect to any 5V power source will do – including power bank. Yup, you can turn SonicGear Morro 2200 into a portable speaker system then.
Performance Result
The best placement for SonicGear Morro 2200 is putting the subwoofer under the monitor. And 2 satellite speakers besides it. The 1 meter cable is good enough to connect to desktop PC on same table. 16 watts power able to blast a large closed room. Good for quiet living room as well. With USB powered, you can place it easily as long as there is power source for it. Yes, suitable for laptop usage too. And smartphone with OTG port or portable music player with power bank. Everything look good until I try to locate which satellite speaker is left and right channel. Err… Either my unit has issue else Morro 2200 is not a stereo speaker but mono only. Yes, even the dual drivers in subwoofer are mono as well.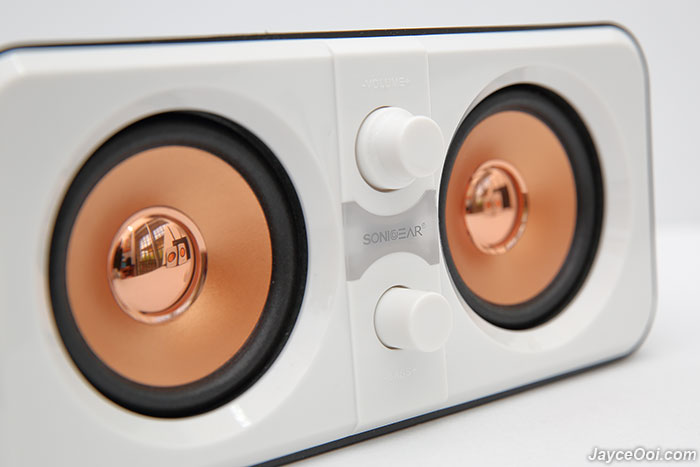 SonicGear Morro 2200 sounds decent as a small profile speaker system. Overall, it is almost balanced in term of sound signature. The small subwoofer does provide some bass but don't expect boom boom kind of bass level. The bass volume control does help enhance the user experience but don't push it to max else overall sound will become a little bit muddy. 75% is perfect for me as I still can enjoy crystal clear treble and having some bass kicking here and there. Suitable for all type of entertainment including movie, music and games.
Advantages
Decent & clear sound quality
Good build quality
Light & portable
USB powered
Limitations
Mono sound only
Speaker drivers are not protected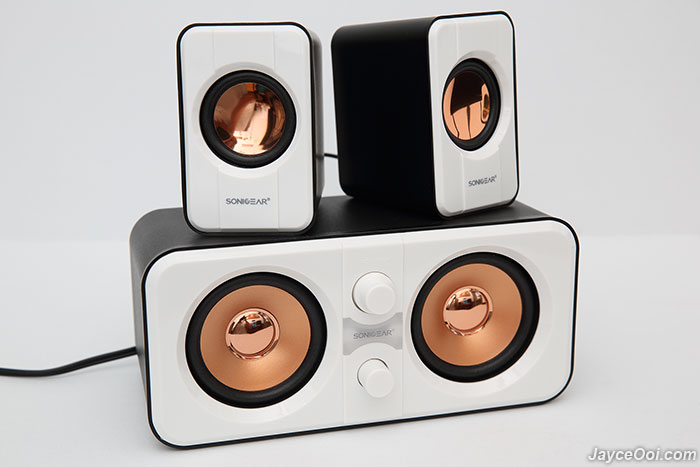 Conclusion
SonicGear Morro 2200 is an interesting 2.2 speaker system that provide clear sound quality. USB powered, light and portable. Everything sound great except for the mono output. Need more information, head to SonicGear Website now.