Introduction
Bluetooth, dual alarm clock, FM radio, 5V USB charging, 10W wireless quick charging… Yes, that's all part of the latest SonicGear Pandora Classic 1100 QC features. In addition, it is loaded with 10 watts total system power (RMS). Comes with large and bright LED display for clock. How does it perform? Let's find out together…
Special Thanks
This review is possible thanks to below companies. Be sure to check them out…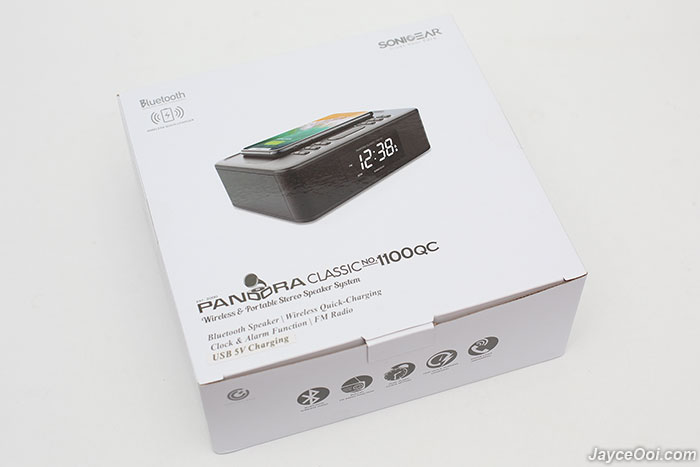 Package Content & Design
SonicGear Pandora Classic 1100 QC comes well protected. Once taken the speaker out, you can find AC power adaptor, AUX cable, FM radio antenna and user manual in both English and Malay.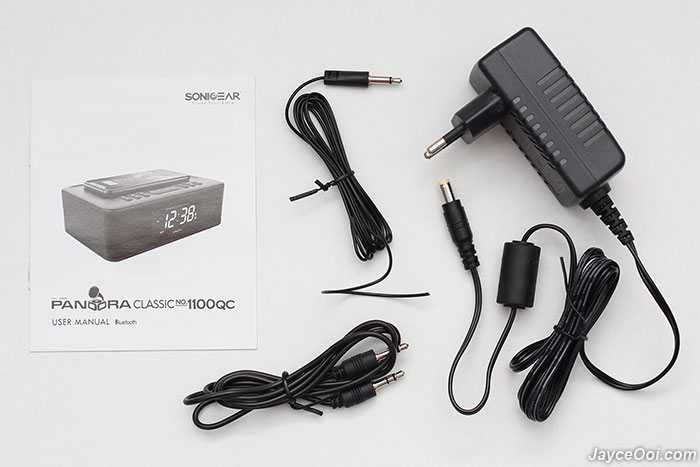 Build quality is decent with sturdy plastic as housing. All black is the current trend for this round Pandora Classic. The large LED display and 2 x 40mm speaker drivers are located in front. Buttons and wireless charging pad on top.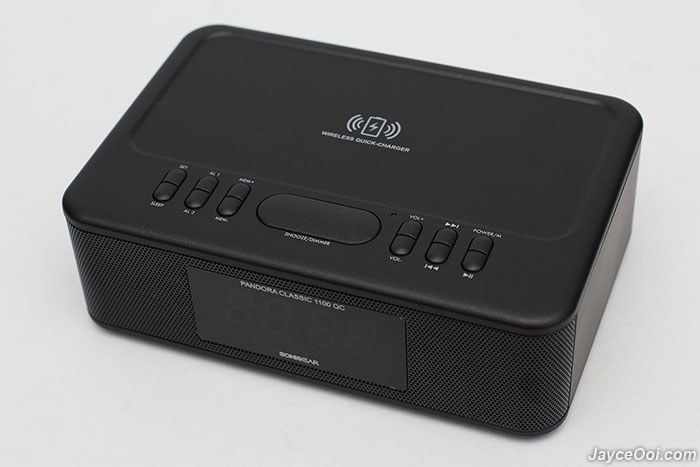 DC in, USB port and AUX input / FM antenna slot at the back as you can see. By the way, the USB port is only for charging this round. No built-in MP3 player that I wish for.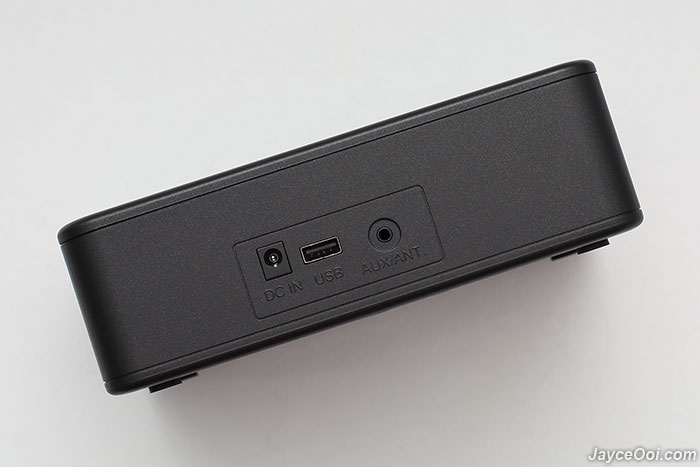 Yeah… Large 10W wireless quick charger for you and me.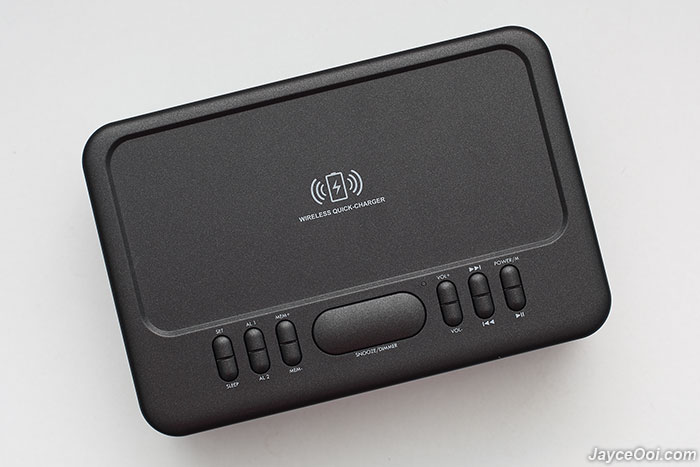 There are 4 anti-skid pads at the bottom. And 2 AAA batteries' slot to run internal clock when powered off. Yes, it will remember clock value then.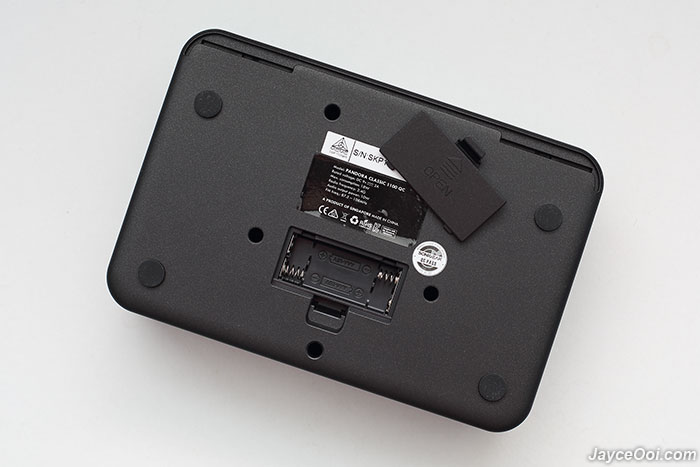 Performance Result
Pandora Classic 1100 is a nice alarm clock speaker for your bedroom, living room and even kitchen. 10W RMS total system power is good enough to blast in a quiet large bedroom. Sound quality wise is decent for such a small speaker. Treble is clear and clean. Bass is there but only some. Wish that there is more for sure. If can, go for subwoofer kind of bass. Hehe… Overall, it is a bright sound signature speaker that great for vocal, news and so on.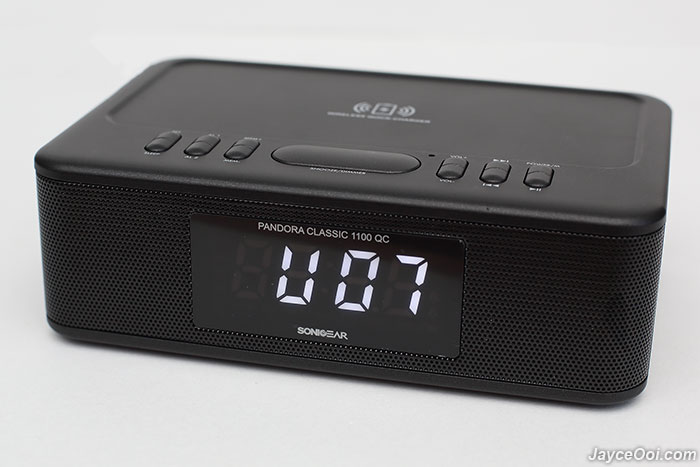 Nice bedside radio clock indeed. All thanks to large LED display. Clear to see time, date and all other information. Yes, brightness can be set – 3 levels. Furthermore, FM radio reception is excellent all thanks to external antenna. Same apply to Bluetooth wireless range, easily up to 8m+ with obstacles like wall. In addition, it has virtually no lag between video and audio. Great to watch movie, play games with it no doubt. Lastly, you can always use AUX cable for non-Bluetooth devices.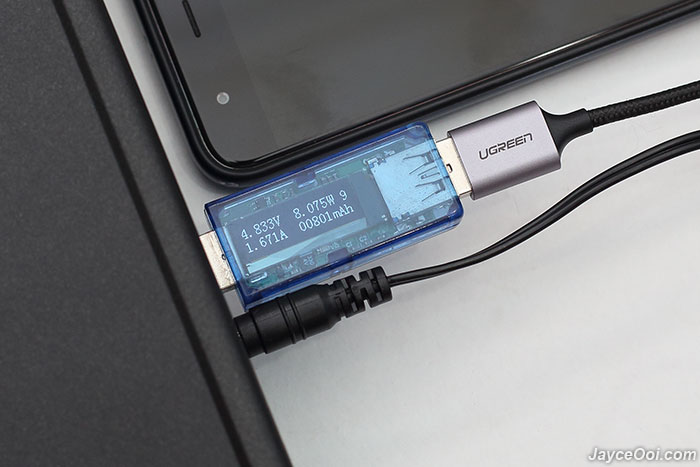 2 alarms can be configured on Pandora Classic 1100. The large snooze button sure comes in handy for some. Besides clock function, its charging ability works great too. Yes, it manages to provides 2A fast charging (not quick charge 3.0 though). Surely faster than those normal 1A chargers out there. In addition, wireless charging performs flawlessly on Samsung Galaxy Note 8. Yes, 10W wireless quick charge is supported no doubt.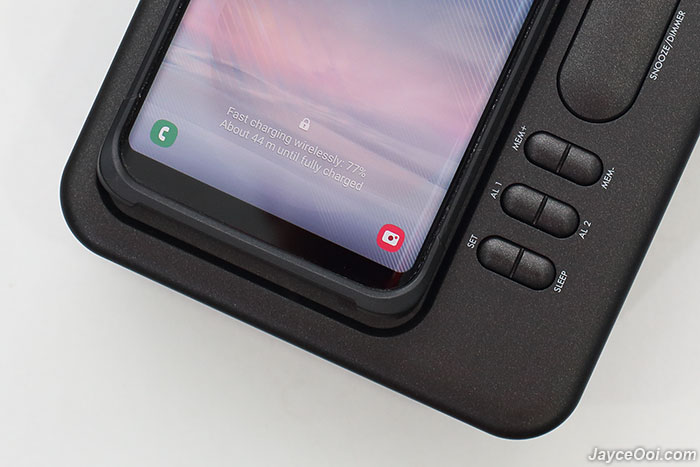 Advantages
Clear & clean sound
FM radio with alarm clock & date
Large LED display
Fast wireless charging
Decent build quality
Limitations
Wish there is built-in MP3 player
Need more bass
Conclusion
Nice bedside multi-purpose Bluetooth speaker with wireless charging. Period. Enjoy clear sound quality, wide Bluetooth range, FM radio and a lot more from SonicGear Pandora Classic 1100 QC. Don't forget the large LED display with alarm clock too. Interested? Do get yours at Shopee or Lazada.