Introduction
We always keep the best for last, right? Check out SonicGear SPACE 7 Bluetooth Multimedia Speaker. The flagship of SPACE Series. It carries all the stuffs from SPACE 5 – pure rich sound, Bluetooth 4.2, wired remote controller and built-in MP3/WMA player. A compact 2.1 speakers with slight longer subwoofer. And brings up to total system power at 36W now. Is SPACE 7 the best among all? Read this review to find out…
Special Thanks
This review is possible thanks to below companies. Be sure to check them out…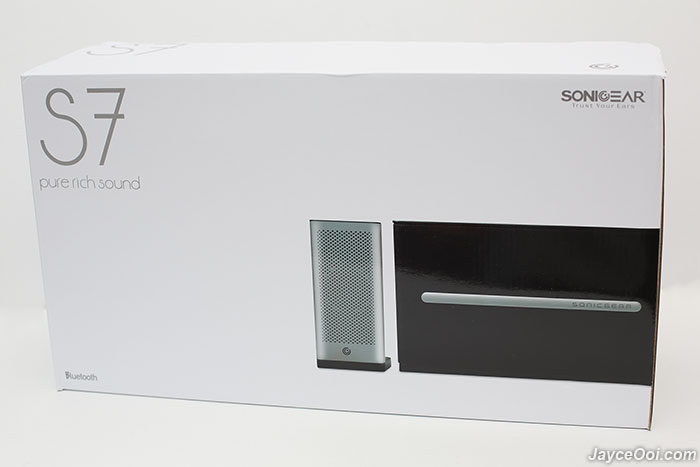 Package Content & Design
SonicGear SPACE 7 has the same package contents as SPACE 5 – 2 satellite speakers, subwoofer, 3.5mm AUX audio cable, multi-function remote controller and user manual. Well protected as usual.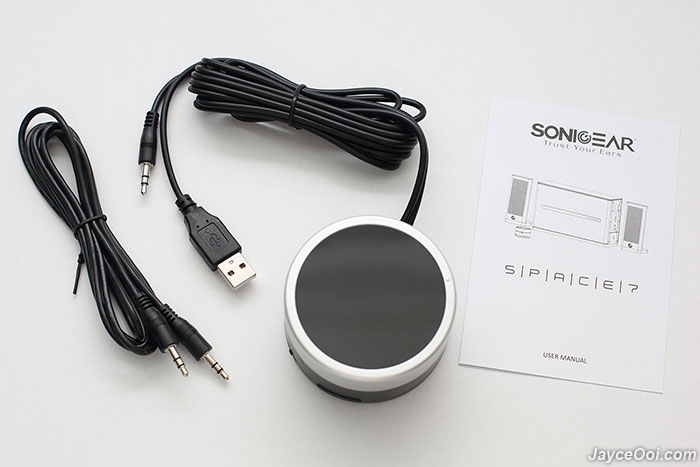 SPACE 7 subwoofer is made with MDF wood as well but top and bottom parts are plastic. And it is the longest among all too. Bigger is always better for subwoofer. By the way, the 3.5″ 20W bass driver is covered within fabric grill in front. As for build quality, rest assures that it is getting the same treatment like others – great. As usual, the inputs/outputs and control are located on the right. There is bass volume only. No treble volume control that I prefer.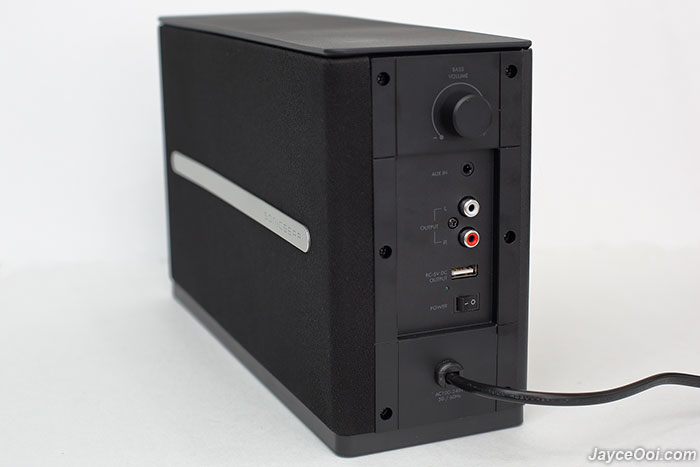 The bass reflex port is located on the left. 2 long anti-skid pads at bottom to provide stability even on maximum bass volume output.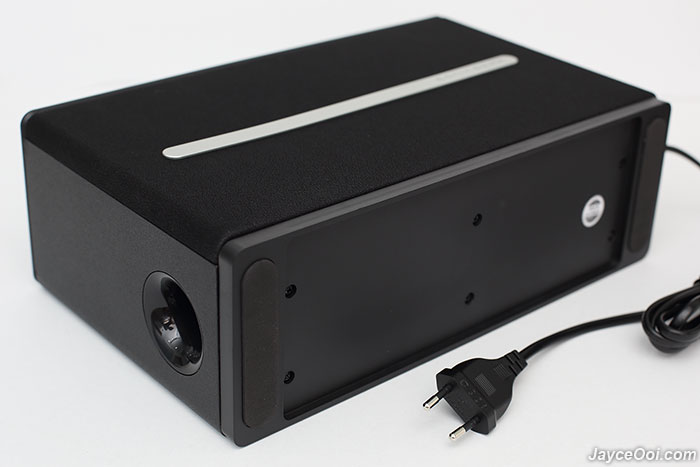 Same 2 compact satellite speakers in size but with metal grill. Yes, the entire silver part is metal. Sturdy and stylish no doubt.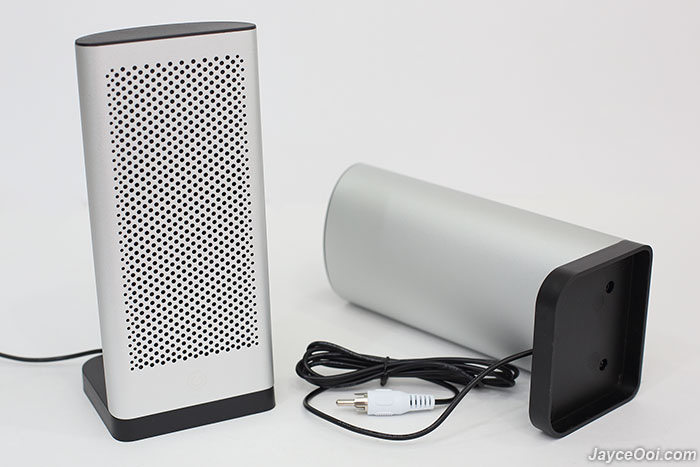 Same remote controller as SPACE 5. There are audio source mode button, media playback multi-function control wheel, mode light indicator, AUX in and headphone out. The top round part is the master volume knob. Again, having this extra remote is great as it can be easily reached. Let you put subwoofer at other place farther that you prefer.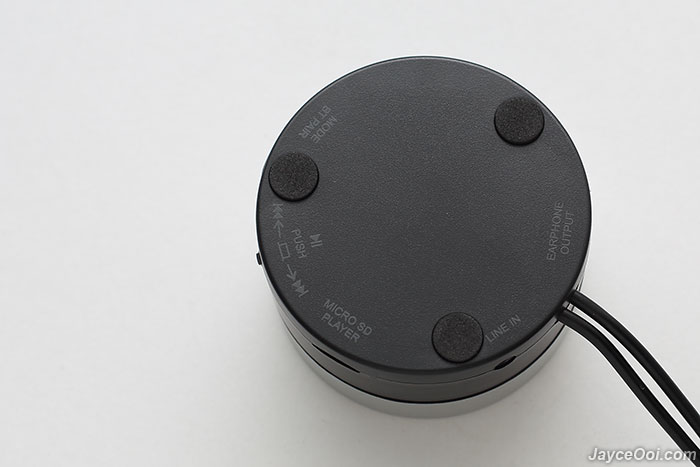 Performance Result
Go for SonicGear SPACE 7! Period. Yes, SPACE 7 is the best among all. All thanks to 2 x 2″ 8W full range driver for satellite speakers. And 20W powerful yet compact subwoofer. Total system power at 36W for wonderful sound and music. You can use it to blast at living room too. Of course, don't expect day and night different when compare to the other two. But SPACE 7 does sound better and nicer.
SPACE 7 shares the same outstanding Bluetooth 4.2 chipset – ultra-wide range with my OnePlus 5T smartphone. Passed 10m straight sight line test with ease. And manages to get connected up to 8m+ with obstacles like wall. Jumping between rooms is not an issue at all. And great for movie, games and music as it has almost no lag between video and audio. The only issue – it also can't remember last used audio source. Always boots up with Bluetooth mode by default. Extra click for AUX users…
MP3 playback is great as SPACE 5. No need external media player. Just plug in micro SD card with your favourite songs will do. And enjoy music all day long. By the way, it will remember the last MP3 song and continue to playback the period that stopped previously. A nice touch like the headphone jack.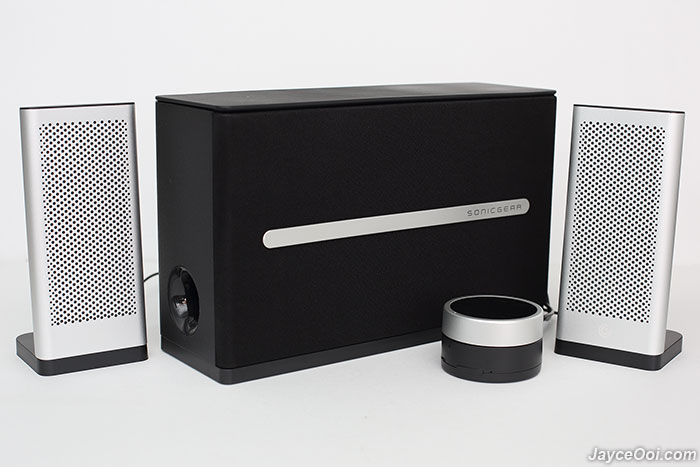 SonicGear SPACE 7 has crisp and clear treble. Much fuller bass from the longer subwoofer. And you get the extra kick too. It manages to make music sounds better no doubt. No worry that it will become warm sound signature to emphasize bass than treble. Yes, it's still sound natural to me. The highs are crisper but not until getting harshness. Mids for vocal are smooth and sweet. A little bit Laid-back. As for bass, it's much fuller and you can easily feel the bass bumping here and there (when compare to other SPACE models). Overall, go for SPACE 7 if budget and deck space are allowed. You will love it as I do.
Advantages
Clear & crisp sound quality
Amazing & powerful bass (for small subwoofer)
Outstanding Bluetooth range
Come with wired remote
Excellent build quality
Built-in MP3 player
Stylish & compact design
Limitations
No treble volume control
Can't remember last used audio source
Conclusion
Go… Go… Get SonicGear SPACE 7! A solid 2.1 Bluetooth speaker system with wonderful sound. Outstanding wireless range too. Compact design that great for both desktop PC and laptop. Interested? Buy yours at Shopee or Lazada.