Introduction
Looking for a Bluetooth headphones lately? Check out SonicGear EarPump Studio 2 Bluetooth Headset that I have. It is a wireless on-ear headphones that provides long lasting comfort, heavy bass and AUX line-in connection too. The built-in 300mAh battery able to support up to 10 hours music playback. Does it sound great? Let's find out together…
Special Thanks
This review is possible thanks to below companies. Be sure to check them out…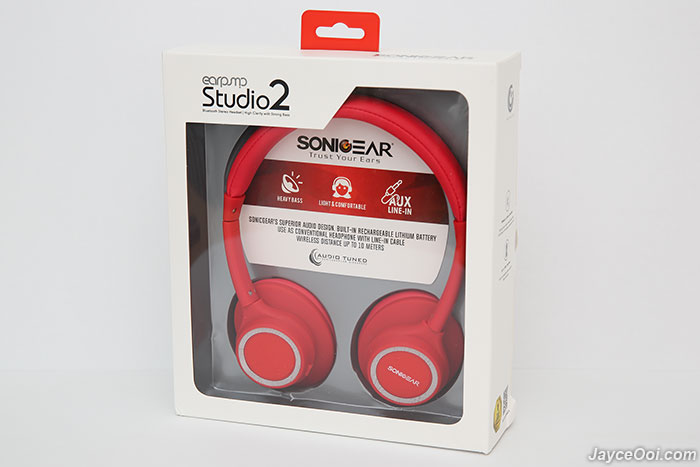 Packaging and Design
SonicGear Studio 2 is well protected as you can see. Once took out, you can find braised stereo audio cable with gold plated connector, micro-USB charging cable and user manual. Just go through the user manual to get started.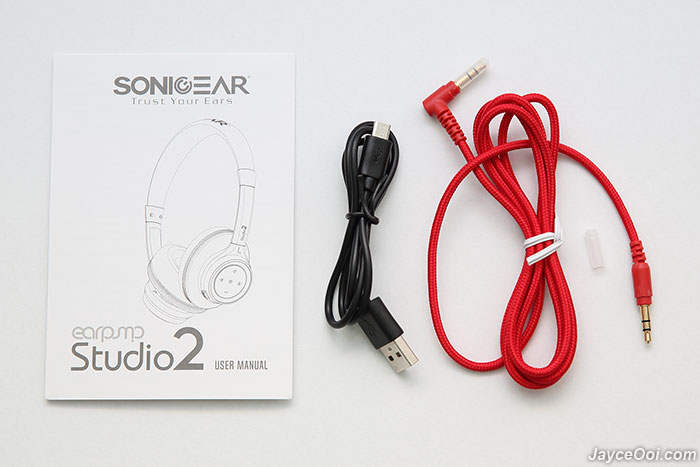 My EarPump Studio 2 is red in colour. Bold and attractive colour no doubt. There are black and grey as well. Pick the one that you like. The build quality is excellent. Sturdy matte rubberized housing with metal frame. Soft to touch too. Fingerprint-free unlike those glossy ones.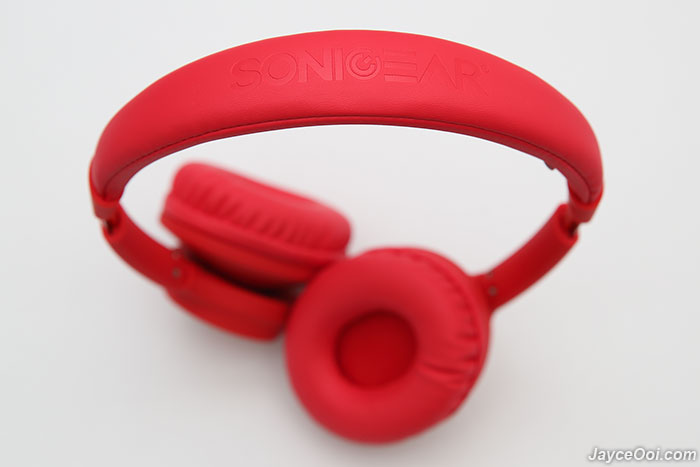 Headband height is adjustable and ear cups are able to rotate 90° in and out. Great for listening on one side in that way. All the inputs and buttons are on the left channel – wired audio input, microphone, micro USB port, LED light indicator and playback buttons. As usual, do refer to all the photos for details.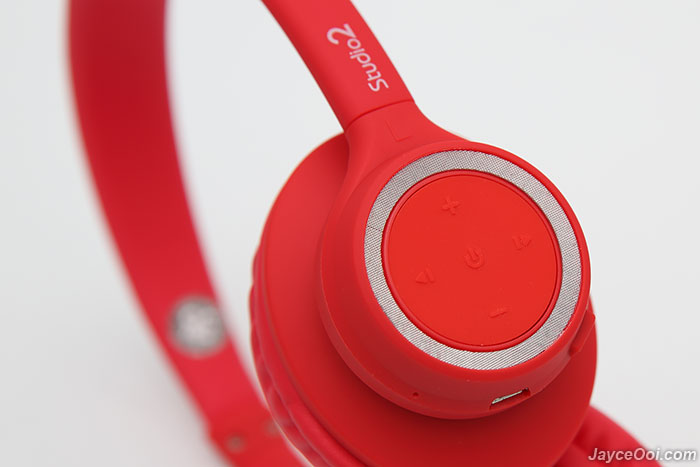 Fit, Comfort & Isolation
In short, it is pleasant to wear EarPump Studio 2 for long hour thanks to well cushioned headband and soft ear pads. Besides rotate 90° in and out, ear cups can rotate slightly up and down too. That's improve the fitting and comfort. No issue to get perfect fit here. Isolation is not the best department for on-ear type headphones all the while. Studio 2 does not escape from this fate. As expected, you still hear some of the environment noises. Good to make sure that you still aware of the happenings surround you.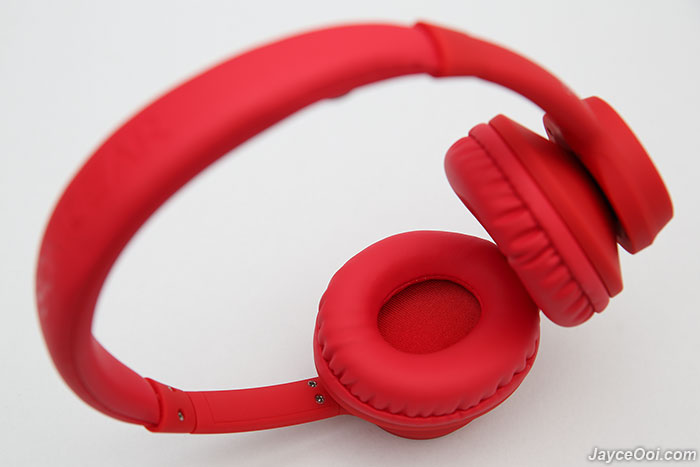 Performance Result
SonicGear Studio 2 has outstanding Bluetooth range when paired with Xiaomi Mi 6 with Bluetooth 5.0. Easily be one of the best Bluetooth devices with distant up to 8m with obstacles like wall. More than 10m in straight line of sight without obstacles test is piece of cake for it. In addition, I do not feel much lag between video and audio. That's great for watching movies on tablet and playing games on smartphone. Lastly, 3.5mm audio cable is there for you to enjoy music while running out of battery or on non-Bluetooth devices.
9 hours of non-stop music playback is what I get. 1 hour shorter than 10 hours specs based on my average sound volume level test. The good news, there is battery indicator status on both Android and iOS devices. As for charging, it requires around 2 hours to fully charge its 300 mAh lithium battery. Phone call quality great! Others can hear me loud and clear thanks to quality mic. Suitable for playing multi-player games with friends too.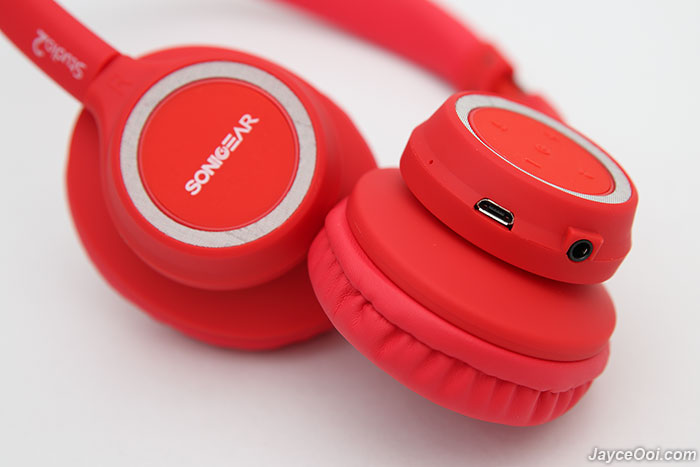 How's the sound quality? In short, SonicGear Studio 2 sounds great for its price. Balanced sound signature is what you will get. Clear & crisp treble and well-controlled bass. It surely does not have the heavy bass that advertised which I am glad. Never a fan of those bass bloated headphones. Prefer balanced one. As for soundstage, it is okay only. Not so wide but does the job. Overall, EarPump Studio 2 is great for movie, music and games for sure.
Advantages
Clear sound quality with amazing bass
Long battery life
Outstanding Bluetooth range
Comfortable for long hour wear
Excellent build quality
Sensitive mic
Limitations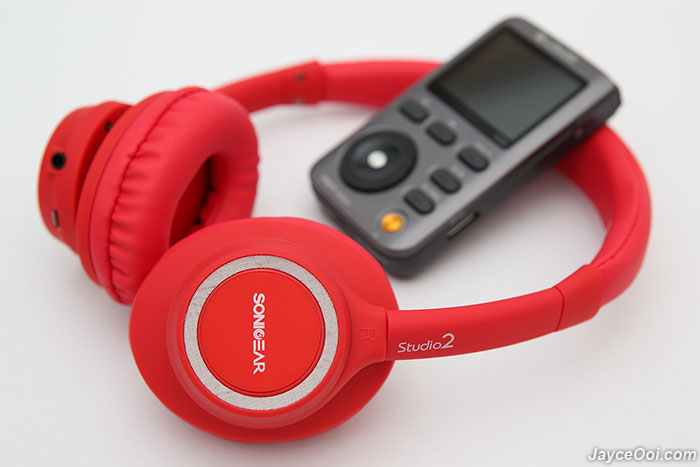 Conclusion
For slightly more than RM100, SonicGear Studio 2 Bluetooth Headset is a great headphones to get. Enjoy clear treble and pumping bass. Super wide Bluetooth range and sensitive mic. As usual, do visit to SonicGear Website for more information.