All the Maxis10 reviewers will be very happy when they received letter below from Maxis…
Yeah… I was selected to be one of the Maxis10 reviewers again. We have not 1 but 2 products to review this time ~ Maxis WiFi Modem and Apple iPad. I received Apple iPad just now. Thanks Maxis. And thanks to April Yim from Ogilvy for sending it over. As for Maxis WiFi Modem, I need to go to Maxis Center to collect it myself. Why? Because Maxis is going to give me iPad Entry data plan (3.5GB) free for 2 months.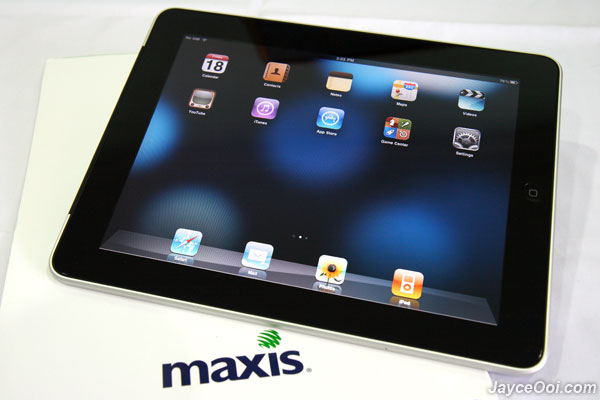 Maxis10 iPad (Wi-Fi + 3G) 16GB
Finally, the wait is over. Thanks to Maxis for giving me this wonderful Apple iPhone 4. All of the Maxis10 reviewers had been waiting for this email below…
There will be lot of iPhone 4 related posts coming up soon. Stay tuned for that.
Yes, I was selected as one of the reviewers for Maxis 10 Reviewers Programme – iPhone 4. I am totally new to Apple world. So Apple iPhone 4 will be an interesting gadget for me to play. And I am looking forward for HDR photography on iOS 4.1. Stay with me to get more information about iPhone 4 from Maxis.
Finally, I managed to get all the Maxis10 iPhone 4 reviewers' blog. Feel free to read their reviews on the sexy iPhone 4. Or follow #Maxis10 on Twitter for their latest updates. Sorry guys, I am not active in Twitter. So you can't see much from me there.