Yeah… The fun just gets started when you reached Clash of Clans Town Hall 7. Barbarian King is the super hero that you will want to get it soon. And you get some new bases too. Hidden tesla is another one to give your enemy a special attack. Another army camp and barrack to raid others better. This will highly improve both offensive and defense. As usual, you get new walls too. So what is the best Clash of Clans town hall 7 layout? Check out mine below…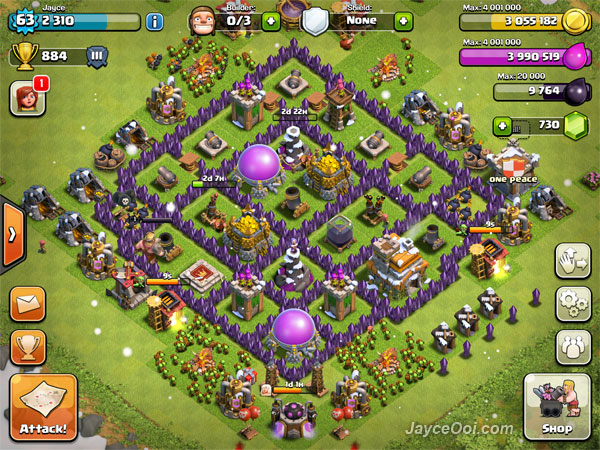 Always upgrade your walls to highest level possible. Yes, you can't stop hog rider or flying units. But surely will slow down others. Leave town hall inside wall if you plan to have higher trophy level. Else put it outside when farming. As usual, my wizard towers are there to protect gold, elixir and dark elixir storages. Air defenses are located in second inner walls. Spring traps are for giants. New seeking air mine is for dragon.
Finally, don't forget to replay back defense logs to see how your enemies perform their attacks. Learn and improve your base then.