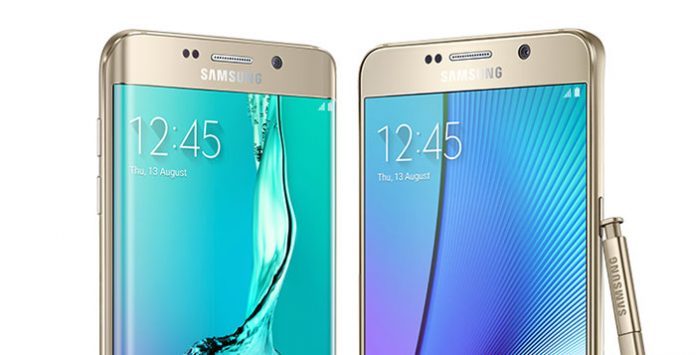 Samsung Galaxy Note 5 is the latest flagship from Samsung. Yes, this is the phablet that most of users are waiting for. However, does Galaxy Note 5 really worth the price to get it? Personally, Galaxy Note 5 is almost like large version of Galaxy S6 with S Pen. The design and build quality is top notch. But that's also bringing some negative points here. Okay, here are what holding me off from buying a Galaxy Note 5. If you can accept these weaknesses, Galaxy Note 5 is the one for you. Feel free to upgrade from Galaxy Note 3 or 4…
No microSD slot
Yes, this is my biggest disappointment. And there are 2 capacities for you and me – 32GB and 64G. Yes, there is no 128GB yet. However, there will be no 64GB model at first. Therefore, you will have to stick with 32GB model if you plan to get it now. Especially, for Malaysia fans that wish to buy this Friday…
No removable battery
Yup, thanks to iPhone fans. Samsung changed their smartphone's design to capture Apple customer. This will surely capture some iFans to jump ship to Samsung devices. However, this also prevent some loyal Galaxy Note users to upgrade from Galaxy Note 3, Note 4 because changing fully charged battery is way faster than charge it on the go.
Failed S Pen slot design
Err… My S Pen is stuck. Yes, you might hear Galaxy Note 5 users complaint about it. S Pen will stick permanently if you plug it in the wrong direction. Therefore, be sure to insert it correctly. Samsung is surely following Apple – you are inserting wrongly here…
Failed drop test
Yes, it is no doubt that Galaxy Note 5 is a nice piece of beautiful hardware. However, such beauty also come the curse. Yup, Galaxy Note 5 failed the drop test easily compare to other devices. Thanks to its glass design on both front and back. Personally, I prefer light plastic than glass as users will put protective case on their phone. So what is the point of having this easy breakable back glass cover? You can't see it anyway with case on.
Well, that's it. If you can overcome these Galaxy Note 5 weaknesses. Then feel free to buy one now. Personally, I would like to see Galaxy Note 5 design like the old good Galaxy Note 4. That's the best Galaxy Note design yet. Or you can buy Galaxy Note 4 at cheaper price now…