To buy or not to buy the new iPad 2012 (3rd Generation)? That's the question. I should already pre-order the new iPad if it was available on Malaysia last week. But it is not yet available and getting several negative points that make my purchase decision shaken. iPad is still the best selling tablet on the market. No doubt about that. And I planned to get the new iPad 2012 (3rd Gen) to replace my old iPad (1st Gen). Really love the new Retina display and PowerVR SGX 543MP4 quad-core GPU for hardcore 3D gaming…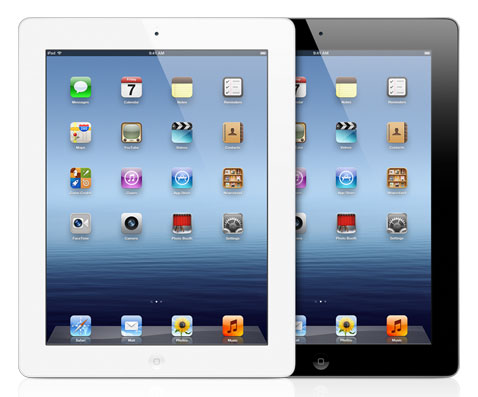 The new iPad 2012 (3rd Gen) issues…
Overheating
The new iPad get warm on the bottom left (portrait mode). Some said it is getting too 'hot' to hold comfortably. More info at here. Some said this overheating is getting lesser after few full battery discharge cycles. Or they started to get used to the warmness?
Shorter Battery Life
Users reported that the new iPad does eat more battery while playing the same 3D games compare to iPad 2. Is this true?
Slow Charging
This is known issue because the new iPad has much larger battery capacity than previous version. And it is still using the same charger ~ 10W USB Power Adapter. Or course, it takes longer time to fully charge ~ around 7 to 8 hours.
Do these issues going to hold me back from getting the new iPad 2012 (3rd Gen)? I don't think so. How about you?