Samsung Galaxy S III 4.8″ HD Super AMOLED screen may not be as good as HTC One X 4.7″ HD Super LCD2 IPS screen. But Samsung Galaxy S3 is still a good portable video player although the HD Super AMOLED colour is not as crisp as Super LCD2 IPS. Samsung Galaxy S3 stock video player supports more codecs compare to HTC One X. It can play 1080p Full HD MP4, WMV, AVI and MKV video formats smoothly. So I just need 3rd party video player to play RMVB and MOV video formats.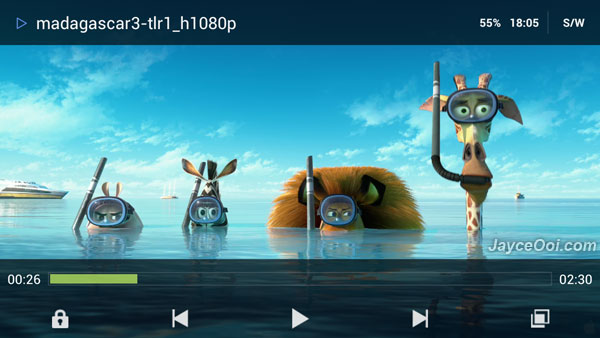 MX Player is my latest favourite video player on Samsung Galaxy S3. MoboPlayer was my first, DicePlayer second and now MX player. MX Player can play 720p HD RMVB video smoothly using its software engine. DicePlayer is weak at software decoding. MoboPlayer is not updated anymore. So MX Player is the best free video player for Samsung Galaxy S3.
Download MX Player at Google Play Store here.