Why root Amazon Kindle Fire? All my Android devices have root access. I have plenty of reasons to root them. Same apply to root Kindle Fire. Lot of useful Android applications requires root access in order to use them. So here are my top reasons why you should to root Kindle Fire.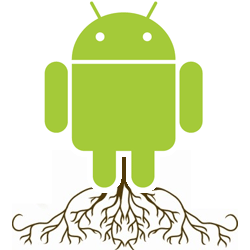 Backup & Restore Application and Data
Titanium Backup is the first must installed Android application for rooted Android device like Kindle Fire. It helps to backup all your Android applications and data. Restore them when needed. You can even schedule the backup. Always keep important data safe, right?
Say No to Advertisements
Lot of free Android games and applications in Android Market. However, most of them are ad-supported. You can turn it into a full version game without advertisement with AdFree Android. AdFree removes almost all ads in the browser and applications by nullifying requests to known host names in the system hosts file. No more advertisements…
Official Android Market
Having Android Market on Kindle Fire is better than Amazon Appstore. Android Market has more and latest applications and games for you. Guide – How to install Android Market on Kindle Fire?
TWRP 2.0 Recovery
Team Win Recovery Project 2.0 (TWRP 2.0) is a custom recovery with touchscreen interface support. You can use it to install custom Android ROM like CM7, CM9 Android 4.0 Ice Cream Sandwich, MIUI ROM. Make full system backup and restore.
Custom Android ROM
Don't restrict your Kindle Fire on stock Amazon software only. You can install custom Android ROM like CM7 Android 2.3.7 Gingerbread, Android 4.0 Ice Cream Sandwich and MIUI on Kindle Fire.
Play Tegra and Snapdragon Games
Enjoy all the games in Android Market with Chainfire3D plugins help. Unlock PowerVR SGX540 power and play Tegra 2 and Qualcomm Snapdragon supported games as well.
Block Internet Access with Firewall
Restrict certain Android application from accessing Internet. Improve battery life too with lesser Android application accessing data connection. DroidWall is the Android firewall application that you need.
Access to Other Region Android Market
Google Maps is not available at Android Market in Malaysia. I cannot access to Android applications which assign to non-Malaysia country only. Market Enabler helps to solve this issue.
Disable Kindle Fire Auto Software Update OTA
Kindle Fire latest software update might revoke root access. And you can't use any applications above that require root access anymore. Therefore, it is very important to disable Kindle Fire Auto Software Update OTA to avoid that from happening. Guide – How to disable auto software update OTA on Kindle Fire?
Interested? Follow this guide to root Kindle Fire ~ How to root Kindle Fire with BurritoRoot? (Video)