Introduction
Ultra-compact design, 3D NAND flash chips, SLC caching technology for exceptional transfer speeds, RAID engine and LDPC (Low-Density Parity Check) coding to ensure data integrity, Device Sleep Mode (DevSleep) to prolong notebook battery life by intelligently shutting down SATA interface when not in use, S.M.A.R.T., TRIM and NCQ commands supported… Yup, that's all part of Transcend MTS820S M.2 SSD features and functions. Does it really that great? Let's find out…
Special Thanks
This review is possible thanks to below companies. Be sure to check them out too…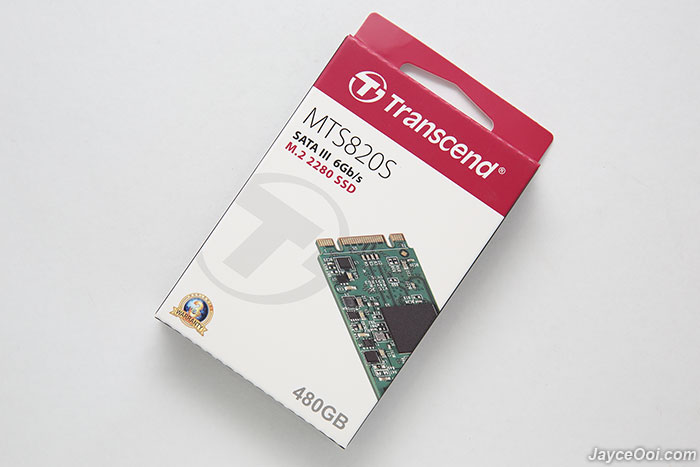 Package Content & Design
480GB Transcend 820S M.2 SSD comes well protected. Besides M.2 SSD, there are product brochure and warranty card in the package too. Mine is 480GB version TS480GMTS820S. There are 120GB TS120GMTS820S and 240GB TS240GMTS820S models as well. Just pick the prefer size that you need.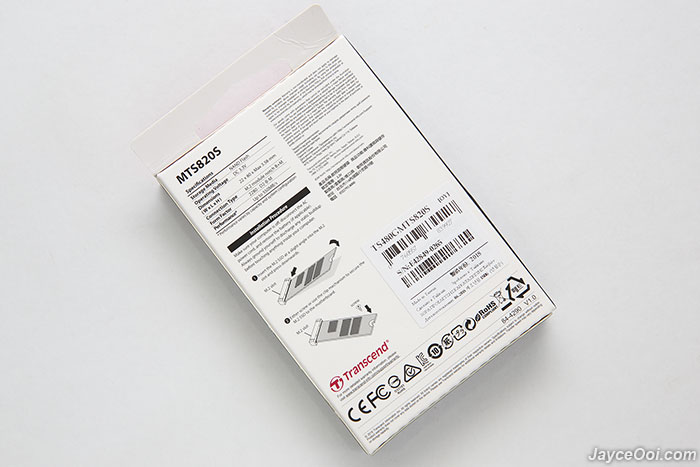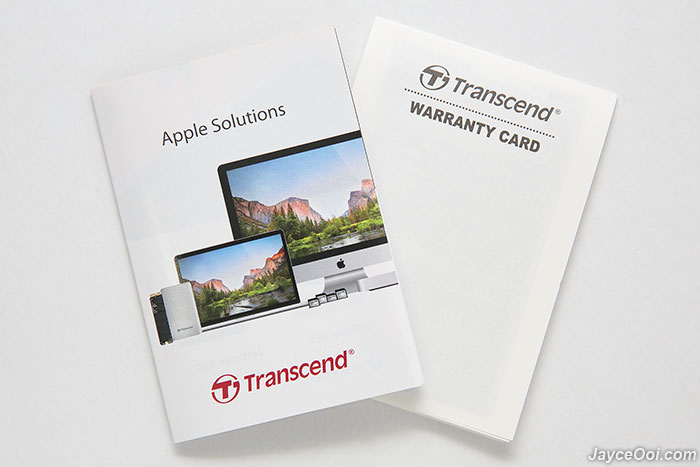 Build quality is great. And back with 3 years warranty. Its ultra compact dimensions are perfect for use in today's modern Ultrabooks and thin, light notebooks. And virtually does not add any weight to your laptop with just 8g. Of course, it is usable on desktop PC as well.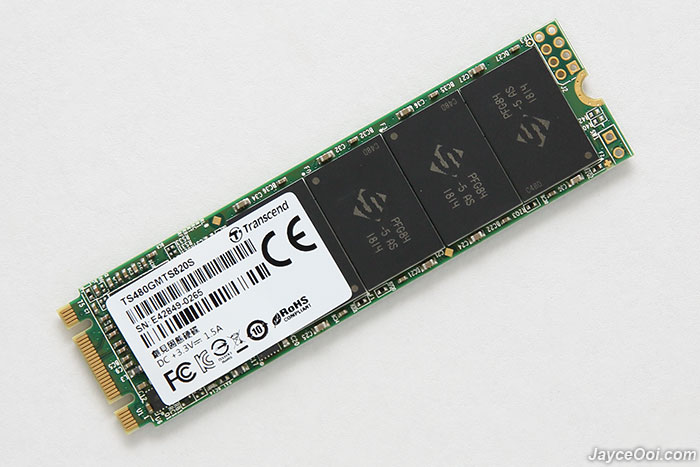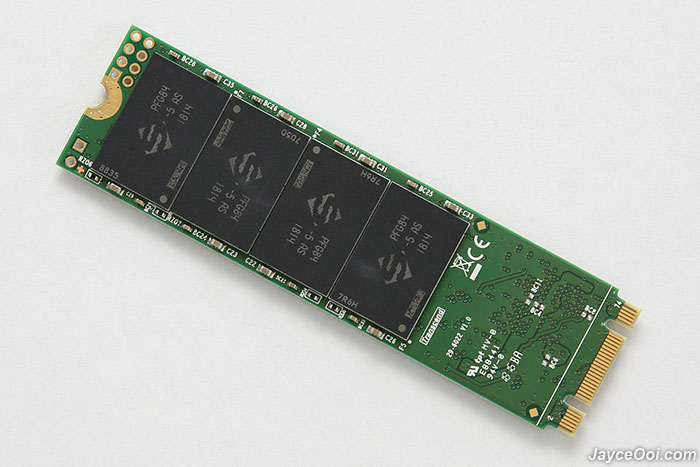 Software
View Drive Information, View S.M.A.R.T. Status, Diagnostic Scan, Secure Erase, Firmware Update, TRIM Enable, Health Indicator and System Clone. Yes, these are what you can do with Transcend SSD Scope Software. An advanced and user-friendly software that makes it easier than ever to maintain a healthy and efficient SSD. Of course, you can opt not to install it too. Transcend M.2 SDD will do just fine without it.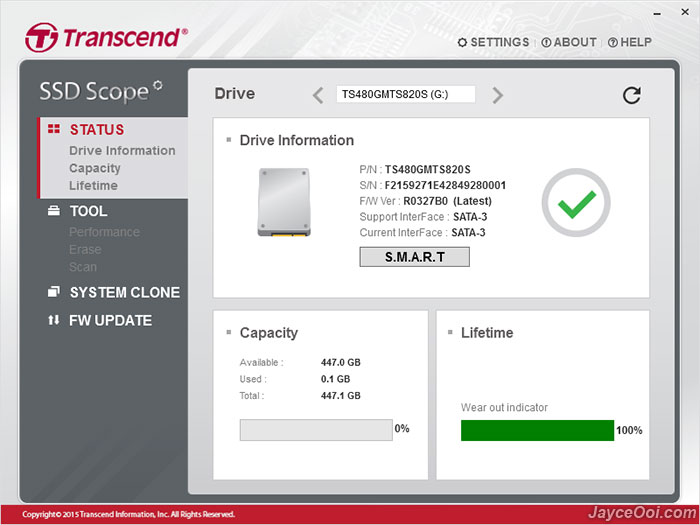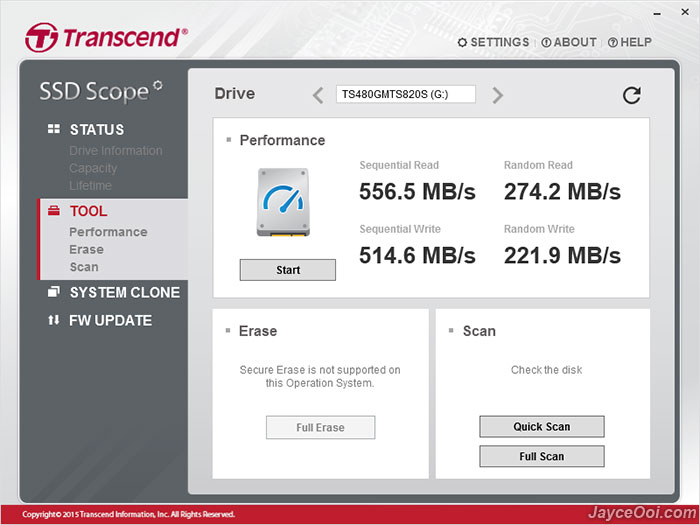 Performance Result
You should know a little bit of 480GB Transcend 820S M.2 SSD performance with above Transcend SSD Scope screenshots. Yes, it performs well thanks to high-quality flash chips and enhanced firmware algorithms. Perfect for notebook and other mobile computing devices with its shock and vibration-resistant. And DevSleep feature to prolong notebook battery life by intelligently shutting down SATA interface when not in use. Alright, let's refer to below synthetic benchmark results to know more about Transcend 820S.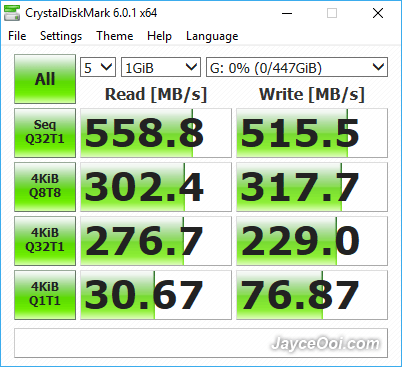 Transcend 820S performs align to its specs with sequential Q32T1 test with 559 MB/s read and 516 MB/s write on CrystalDiskMark. Slightly better writing performance on Intel X99 chipset that I am using here.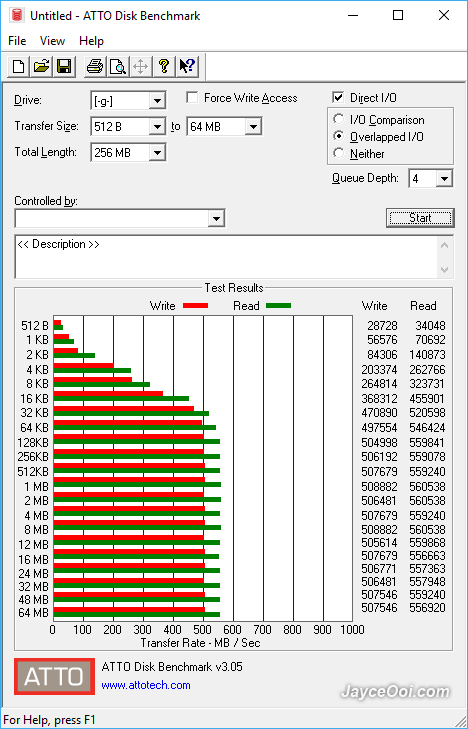 ATTO Disk Benchmark is getting about the same result for both read and write tests like CrystalDiskMark. No surprise here.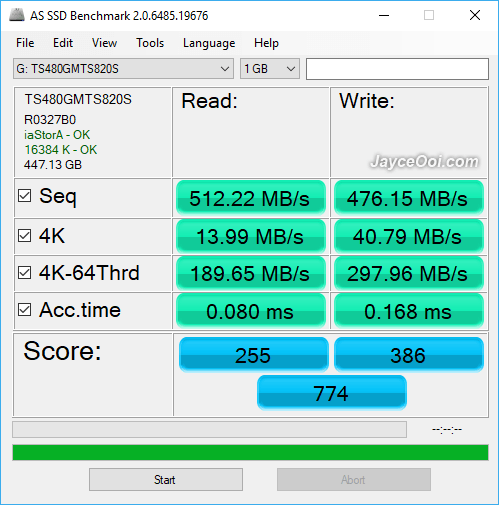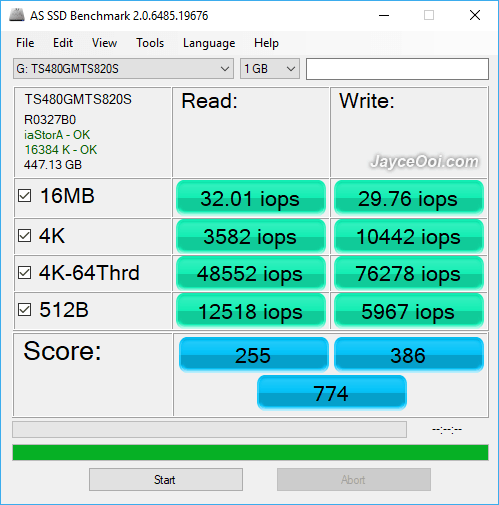 AS SSD Benchmark has slower reading speed compare to previous benchmarks which is expected. There are access time and iops results for your reference.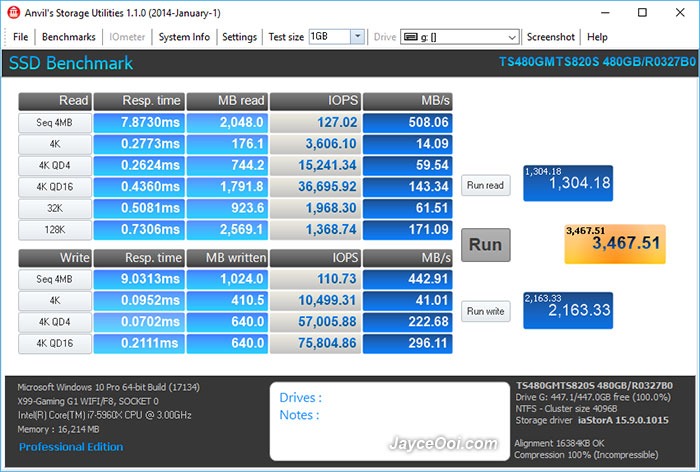 Anvil's Storage Utilities provide the system information that been used for this benchmark. FYI, I am using Intel Core i7-5960X Processor Extreme Edition, Gigabyte GA-X99-Gaming G1 WIFI with 16GB of RAM and Windows 10 Pro 64-bit to run these tests.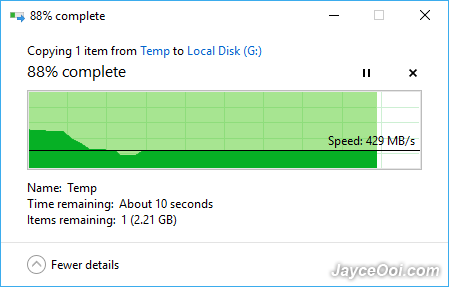 Yes, Transcend 820S is loaded with fast controller and more than enough SSD caching write buffer. Therefore, you can enjoy constant and ultra fast writing speed throughout the whole file transferring process. Note – 20GB file is being used here.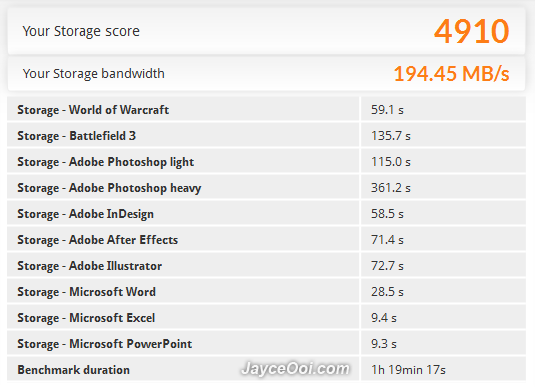 PCMark 8 storage bandwidth test shows that Transcend 820S is almost 20X faster than 7200RPM hard drive. FYI, my 3TB HDD scores 11.20MB/s only while this M.2 SSD is getting 194 MB/s here. In addition, HDD takes around 3 hours+ to finish PCMark 8 test. And MTS820S takes around 1 hour+ only. Rest assures that Windows boot up, applications and games loading are much faster then.
Advantages
Up to 560MB/s read & 516MB/s write
Shock & vibration-resistant
Excellent build quality
3 years warranty
Value in price
Limitations
Conclusion
Transcend 820S M.2 SSD performs well no doubt. Perfect for both laptop and desktop. In addition, it prolongs notebook battery life with DevSleep feature. Come with several capacities to suit your needs. What are you waiting for? Head to Transcend Website to get more information. And buy yours at Amazon or Lazada.