Introduction
Dash cam is a must have on every car nowadays. And I have one to introduce for starter – Transcend DrivePro 50. It has ƒ/1.8 aperture and high-quality camera lens with Full HD imaging sensor for clear and smooth 1080P 30fps recordings. Compact in design and able to live-streaming to iOS and Android devices. And come with high endurance memory card built with top-tier MLC NAND flash chips, providing consistent long-life durability and endurance. Sound great? Let's find out…
Special Thanks
This review is possible thanks to below companies. Be sure to check them out too…
Features
130° wide angle glass lens
Built-in battery
F/1.8 aperture
G-Sensor for emergency recording
WiFi live streaming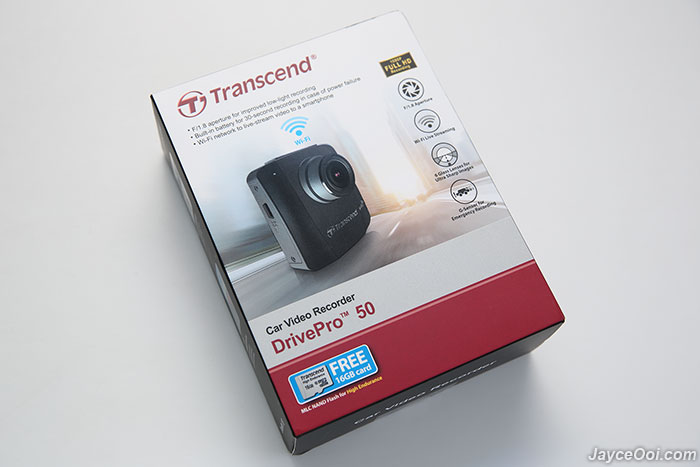 Package Content
There are Transcend DrivePro 50, 16GB MLC microSD card, suction mount, car adaptor, quick start guide (multiple languages), warranty card and promotion info in the package. The camera lens are covered with protective film as you can see. By the way, there is another of mount – adhesive. Choose the one that you prefer.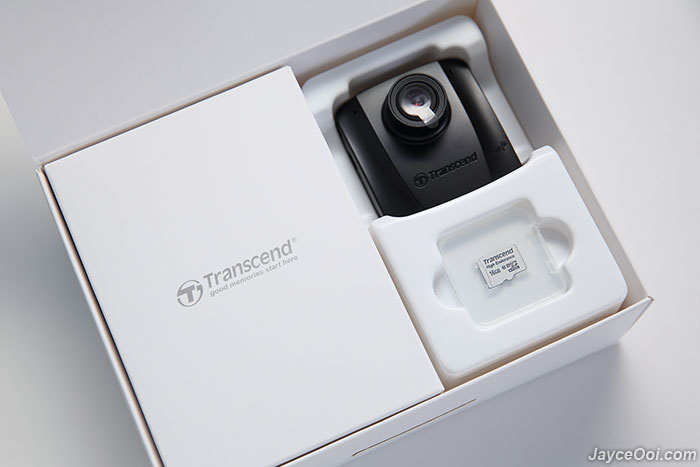 Build Quality & Design
Transcend DrivePro 50 build quality is great. Sturdy plastic is being used. And small in size which is great – not easily visible by others to protect dashcam from being stolen. As for design, it is mostly black in colour. Lens, built-in mic and buzzer are located at front.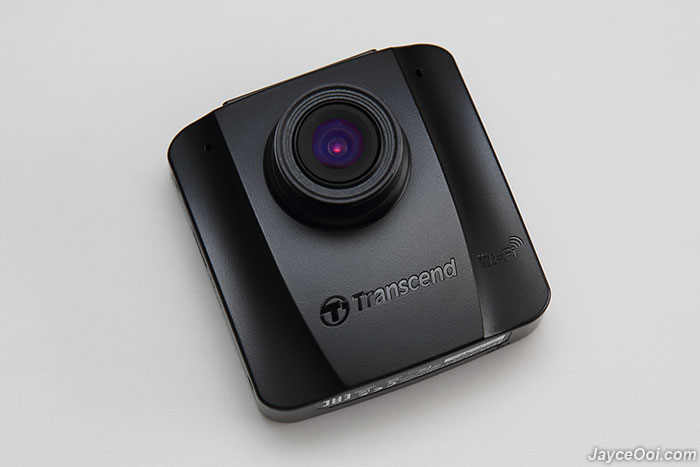 On the left, there are power / emergency button and microSD card slot.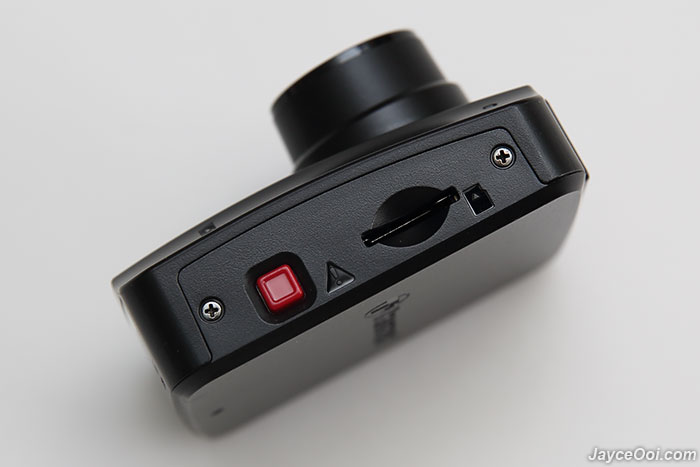 Mini USB port for DC in on the right.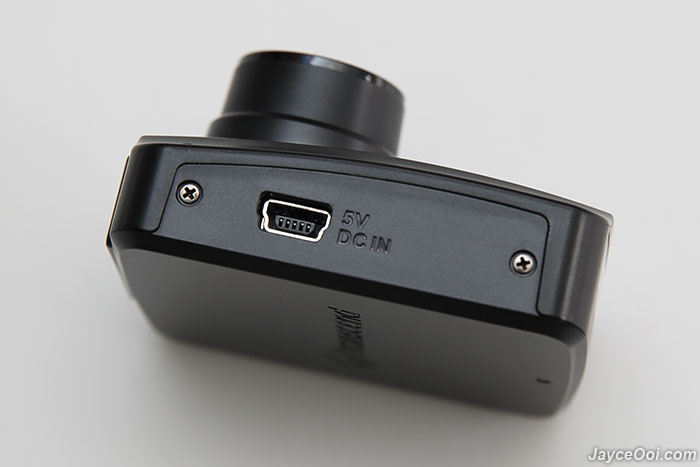 Bracket socket on top.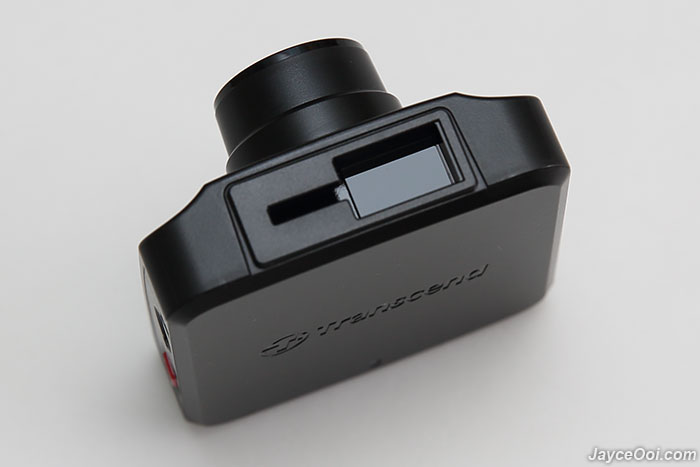 Reset button and product details at the bottom.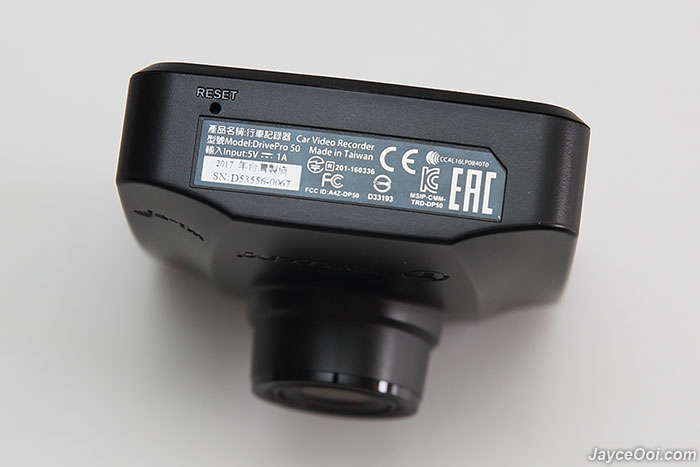 Finally, LED light indicator at bottom back.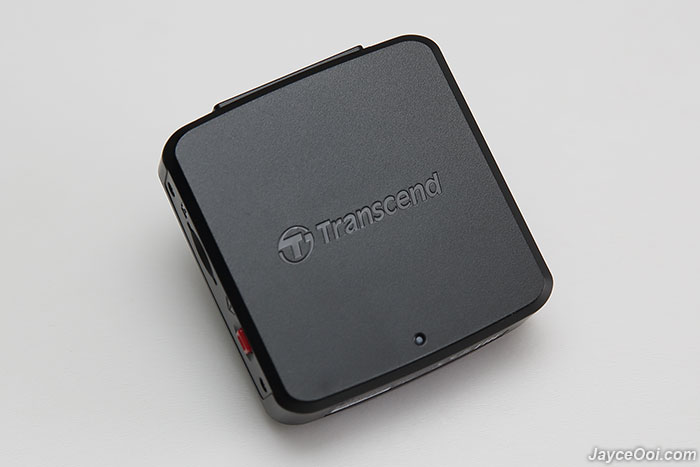 Installation
If you can't setup the whole thing in less than 10 minutes, you are slow. Yup, installation is very simple and fast. Organize the cable by hiding it might take some time though. Basically, just attach Transcend DrivePro 50 to suction mount. Then install it on the windscreen. Finally, connect car adaptor and start your car engine will do.
Software
Transcend DrivePro application is the one that you must install as DrivePro 50 does not have built-in LCD screen. You can watch live video through your smartphone. DrivePro app is available on both iOS and Android platforms. And you probably should have it during DrivePro 50 installation to get the perfect record angle. And configure all the dashcam settings there. Of course, you can also copy recorded videos from dashcam to smartphone for offline viewing.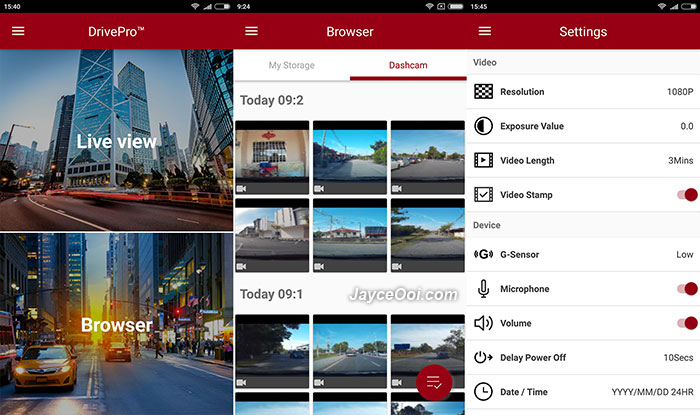 Not a fan of small screen? No worry, you can watch recorded videos on big monitor too. DrivePro Toolbox which available on both Windows and Mac OS is what you need. Search videos by file name, record date and group. Screenshot function is there to ease you to report incidents to insurance companies or police for claims settlement too.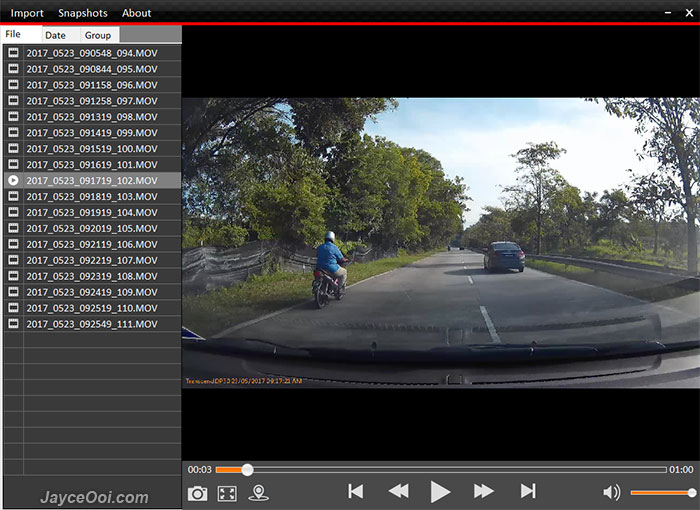 Performance Result
Transcend DrivePro 50 boots up and start recording almost instantly right after your car engine is started. There is a beep sound to indicate video has started recording. Same apply to shutdown where you can set 10s or 30s delay. It will keep record video with built-in 430mAh Li-Polymer battery even power had been cut off by accident. You don't want to miss out any critical moments, right? By the way, the blue LED light will be flashing on normal recording. Faster on emergency recording mode when triggered by built-in g-sensor in the event of a collision.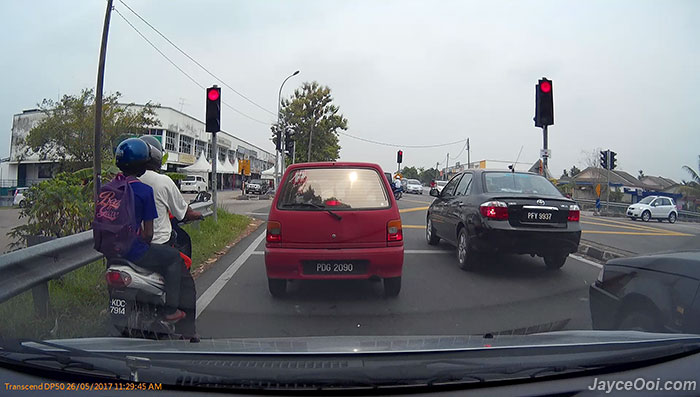 Crystal clear Full HD 1080p recording with 30 frame / second on 12M bitrate. Yes, all the signs and license plates of nearby cars can be seen easily. And picture quality is great even on corner of the lens. All these are possible thanks to 3 mega-pixel low-light sensitivity CMOS sensor. And 130° wide angle is wide enough to cover most of the stuffs you need. Let's take a look on above picture which taken during early morning. Sharp and clear, right?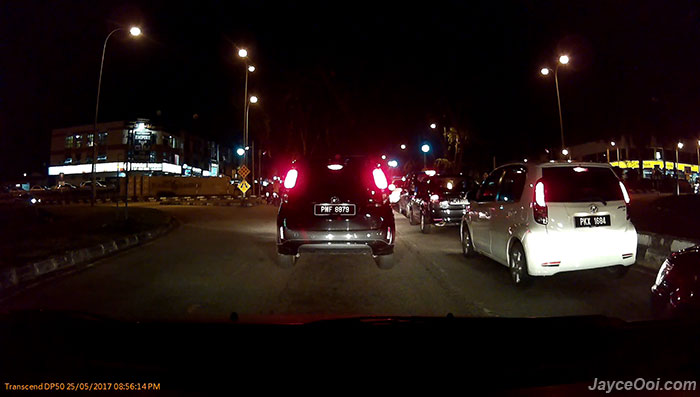 Night time video quality is decent as well. You won't get same image quality as daylight of course. Number plates are able to see as long as there is enough of light source. Just refer above photo. You can see that light flare is very well in control too.
Finally, do check out these video compilations of day and night. Watch them at Full HD and take note that YouTube has compression on videos therefore some of the video quality will be lost. Actual uncompressed videos are always better. You can download all of them here.
Advantages
Great video clarity
All black & small profile for stealth
Built-in Wi-Fi, G-sensor & battery
Easy installation
Multi platform viewer support
Firmware Over The Air update
2 Years Warranty
Limitations
Conclusion
Need a compact yet reliable dash cam for your car? Give Transcend DrivePro 50 a try. Enjoy live streaming through Wi-Fi to both iOS and Android devices. Great video quality for both day and night. And it comes with 2 years warranty too. Do visit Transcend Website for more information. And get yours at Amazon.