Introduction
Looking for a stylish, protective and slim case for your Galaxy S4? Urban Armor Gear (UAG) might have one for you. Instead of using multi-piece design, UAG case is a composite one = armor shell + soft core. In addition, there is HD screen protector with cleaning kit bundled along to prevent scratches to the beautiful HD Super AMOLED screen. So no more worry about drops, bumps and scratches, right? Read on to find out…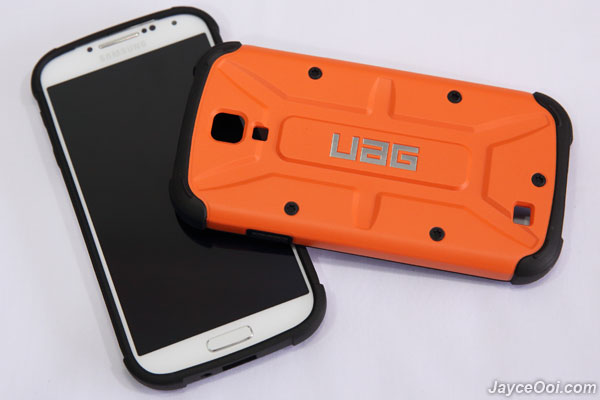 Video Review

Style
UAG composite case is a patented design that features a hard outer shell and a soft impact resistant core. This increase Galaxy S4 protection while keeping the profile slim and less weight than 2 pieces design case. Yup, the inner honey comb pattern soft rubber lining runs part of the roles here. Besides the good friction bumpers with skid pads able to maximize impact resistant while providing grip on surfaces no matter face up or down. No worry that the armor shell will get scratched because the case itself actually does not touch the surface but the skid pads do. With screen protector on, you will get a fully protection coverage case for Galaxy S4. All the ports and sensors are easily accessible. Bundled screen protector does not block front camera, earpiece and sensors. And fit the case well. The best part – you still have a nice looking unique design case. Multiple choice of colours like Aero (blue), Navigator (white), Outland (orange) and Scout (black) to select. No Aviator (green) and Valkyrie (pink) colours yet like other smartphone models.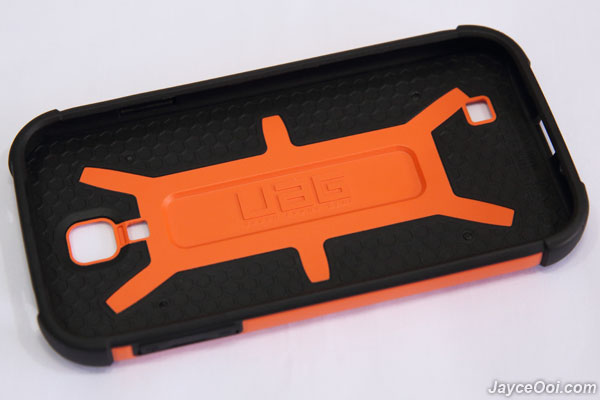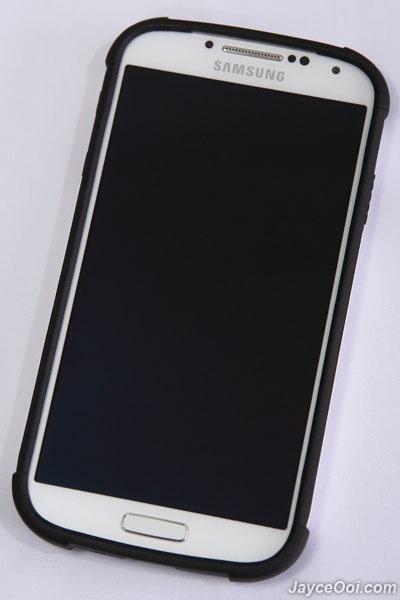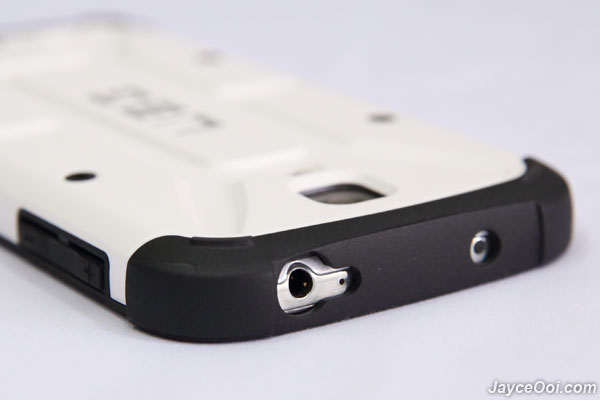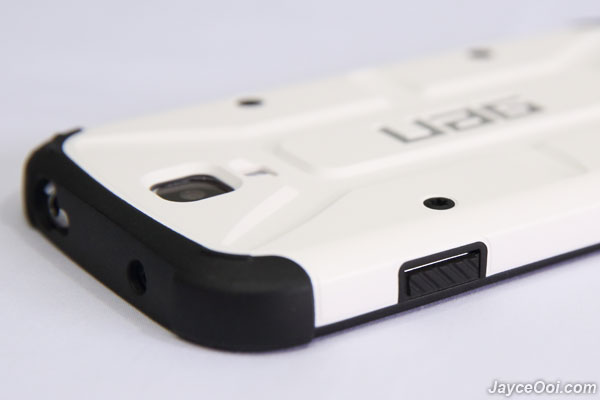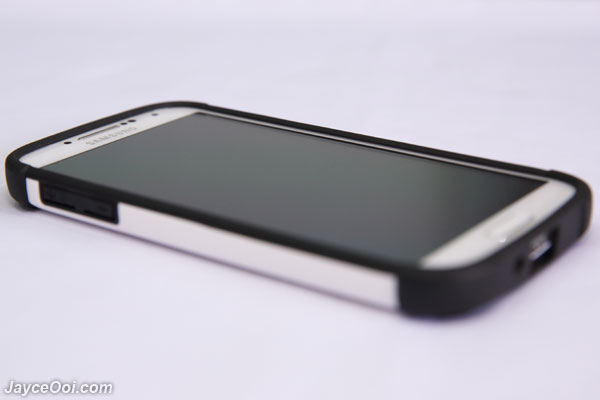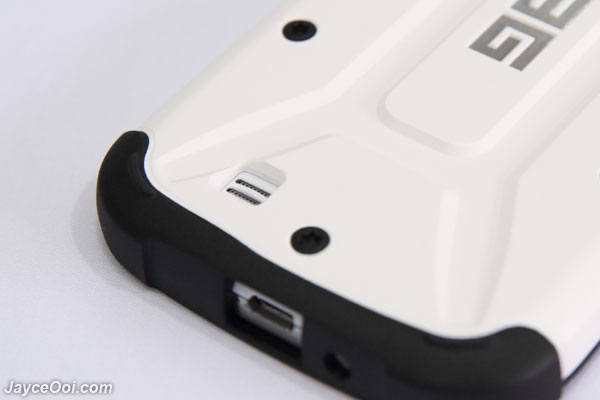 Function
UAG case is very snug against Galaxy S4 (it requires certain level of force to take it out). Good for drops and shock protection. No worry that the case will fall out from smartphone when drop. The 4 corners of the bumper are thicker to provide drop protection. And thinner on top and bottom to provide easy access to most earphone plug (thanks to the big opening too) and docking stations in the market. The feedback of power and volume buttons is extremely good. It's like no case there thanks the line cut out. And the separated minimum opening for rear camera lens and flash also reduce the chances from being scratched while does not affect functionality. Overall, UAG composite case for Galaxy S4 is sturdy and able to provide certain degree of protection no matter drops, bumps or shocks. And keep your Galaxy S4 in style. Not to mention that it is light weight and slim in profile too. Do take note that the bundled screen protector offers scratch protection only, not impact.
Conclusion
Slimness + protection + stylish = Urban Armor Gear Composite Case for Samsung Galaxy S4. You can't go wrong with this case. Why? It is on my Galaxy S4 now…
Interested? Grab yours here.