Introduction
Need a budget handheld portable Bluetooth speaker with mic input? Check out Vinnfier FlipGear Tango Air 1. It is loaded with 4″ driver with 10W output. FM radio, built-in media player through USB, karaoke, sound recorder and AUX input are some of its features. How does it sound? Read on to find out…
Special Thanks
This review is possible thanks to below companies. Be sure to check them out…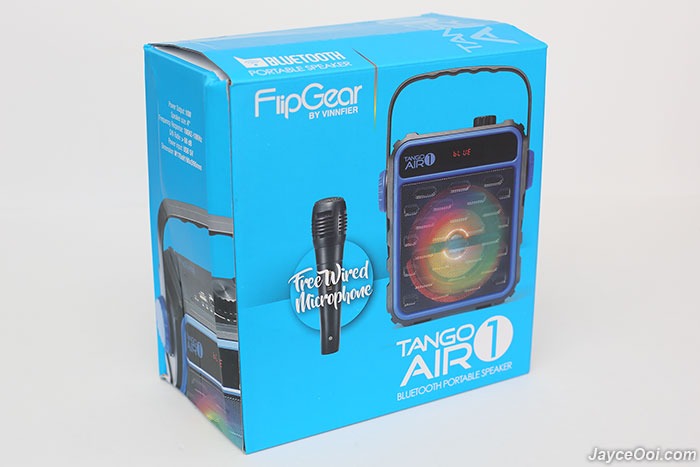 Package Content & Design
There are Tango Air 1, micro USB + AUX 2 in 1 cable, user manual and a free wired microphone in the package.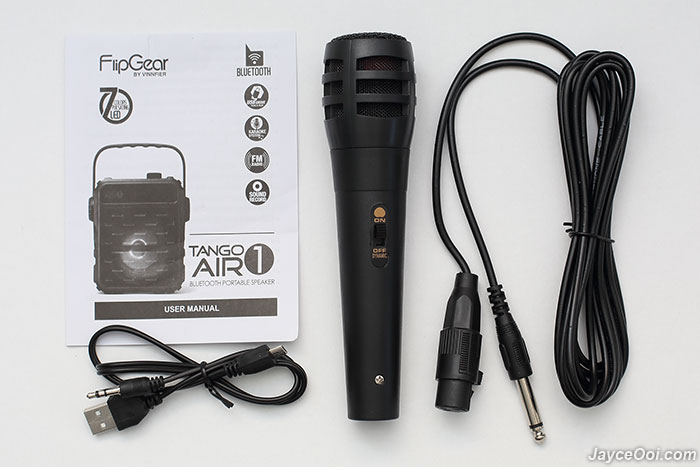 Tango Air 1 is light in weight and ease to carry around with its handle. Build quality is decent for the price with sturdy plastic housing. Comes in 2 colours – red and blue by the way. How can I forget? There is 7 colours pulsating LED light effect on the main speaker driver. Note – you can't turn off them.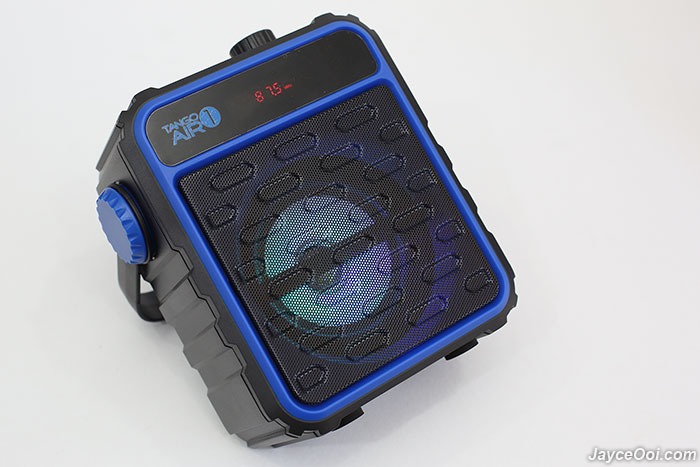 All the buttons, inputs and controls are located on top. On/off switch is built-in with the volume button. Just turn up to volume to power up it. And AUX input is using micro USB port.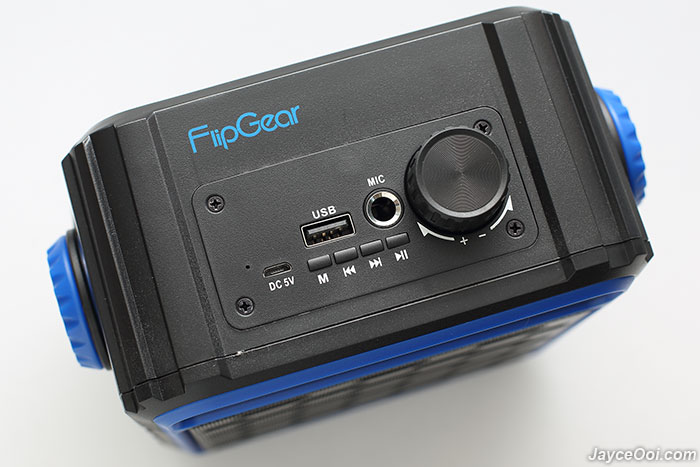 Alright, here is the useful handle and red LED display for audio modes.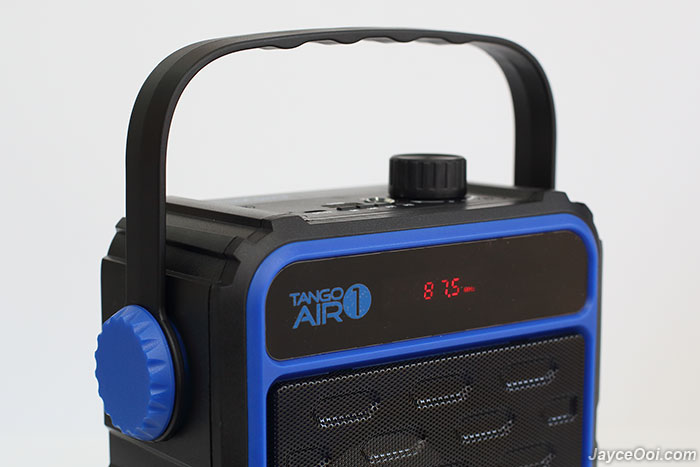 4 anti-skid pads at the bottom to provide some grips. And do check out the bass reflex port too.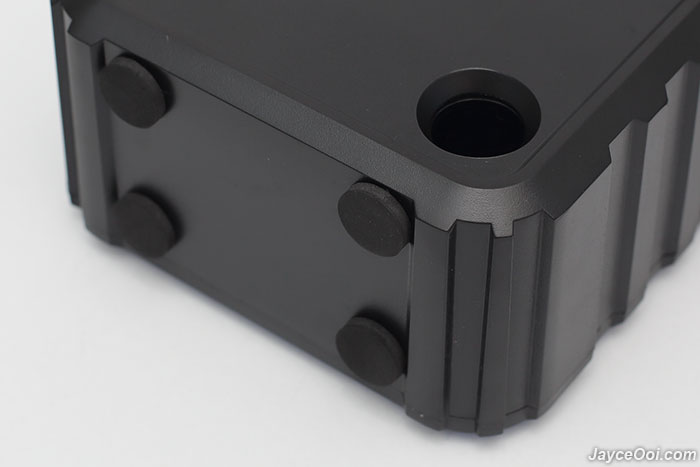 Performance Result
Tango Air 1 10W power is good enough to blast in a quiet large room. It has slightly bright sound signature which focus more on treble than bass. The treble is clear and smooth. No harshness at all. Bass is there but surely not subwoofer kind of power. And don't push too far on this portable speaker with maximum volume. Distortion might kick in depending on your songs.
How is the free bundled microphone? Well, it is average at best. You need to put mic close to your mouth in order to get clear recording. Anyway, you can always invest a better microphone in the future. Besides use for small group meeting and karaoke, it can be used to record too.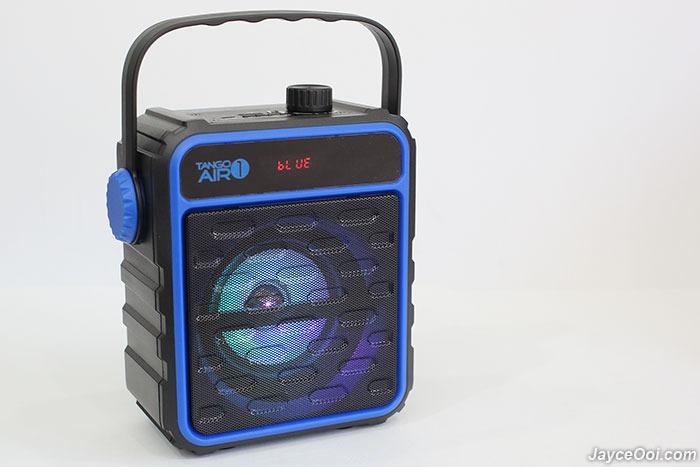 5 hours non-stop music playback is what I get from Tango Air 1. As usual, tests were done on average room sound level. Battery life is shorter when play louder. As for self-charging, it takes around 2.5 hours to fully charge. As for Bluetooth range, it is great – up to 7m with obstacles. And audio video sync is decent as well. Nice for games and movie for sure.
Don't forget the built-in media player through USB port. It can play the usual MP3 music and the lossless format FLAC too. That's great.
Advantages
Wide Bluetooth range
Bluetooth & media player (USB)
Mic & recording
Light & portable
Nice LED light effects
Limitations
Average free bundle microphone
Conclusion
Vinnfier FlipGear Tango Air 1 is a nice budget portable Bluetooth speaker with microphone. Great for small group event, karaoke and meetings. More information can be found at Vinnfier Website. Get yours at Lazada.