Introduction
Light and portable, colourful LED lights, 16W total power output, Bluetooth, FM radio, MP3 player, mic input and comes with a free wireless microphone. Yes, enjoy all these nice features from budget Vinnfier FlipGear Tango Air 3 WM portable speaker. A compact speaker that ease to carry around. Does it sound great? Read on to find out..
Special Thanks
This review is possible thanks to below companies. Be sure to check them out…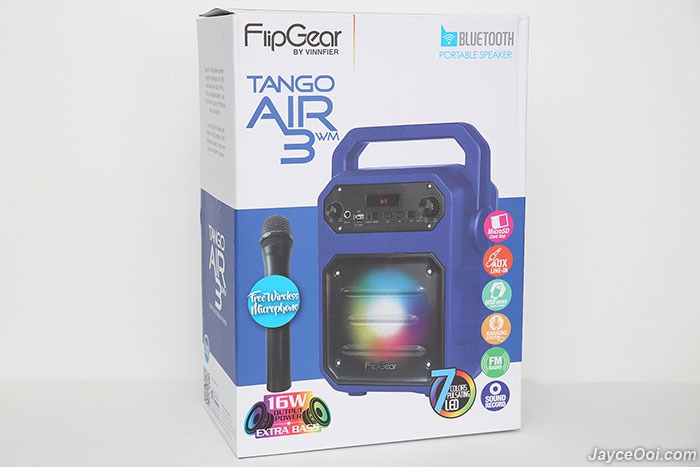 Package Content & Design
Besides speaker, there are 3.5mm AUX cable, USB charging cable, wireless microphone, 2 AA batteries and user manual in the package.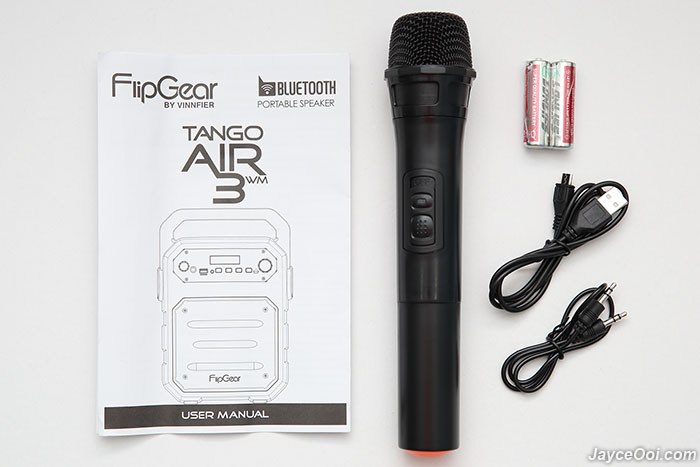 Build quality is decent with plastic housing and front metal speaker grill. Compact and light in weight. Stylish with colourful LED lights as well. Mine is blue in colour model and there are other colours to choose too.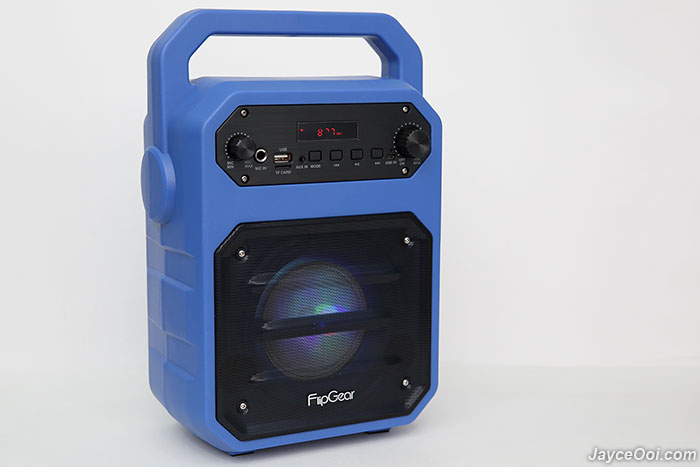 All the control buttons, inputs and LED display are located on top.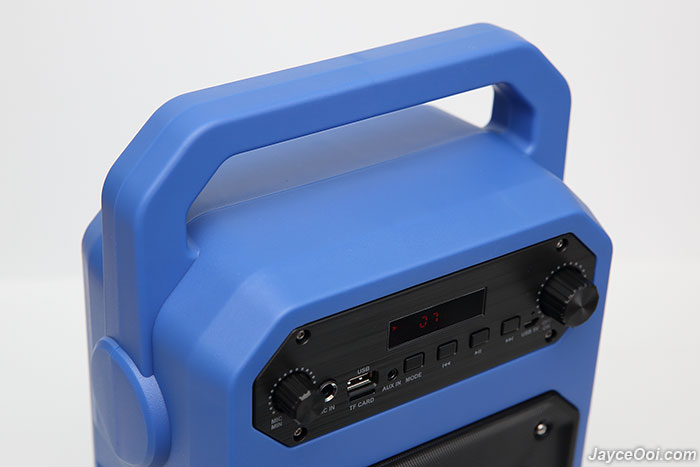 Useful top handle really comes in handy to carry it around with you.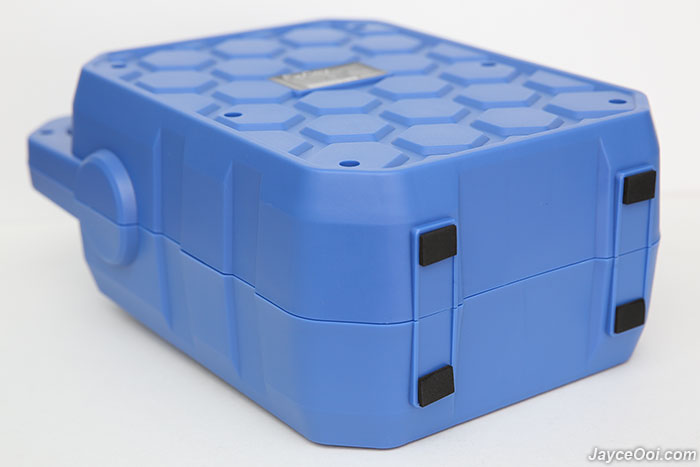 4 anti-skid pads to provide stability.
Performance Result
Being a portable speaker with wireless mic, FlipGear Tango Air 3 WM performs well in both Bluetooth and microphone range tests. Easily reach up to 8m on obstacle like walls test for Bluetooth. Virtually no lag between video and audio. Yes, that's great for movie, games on your mobile devices. Mic sensitive is average for a budget one. As usual, you need to put it close to your lips in order to get clear vocal.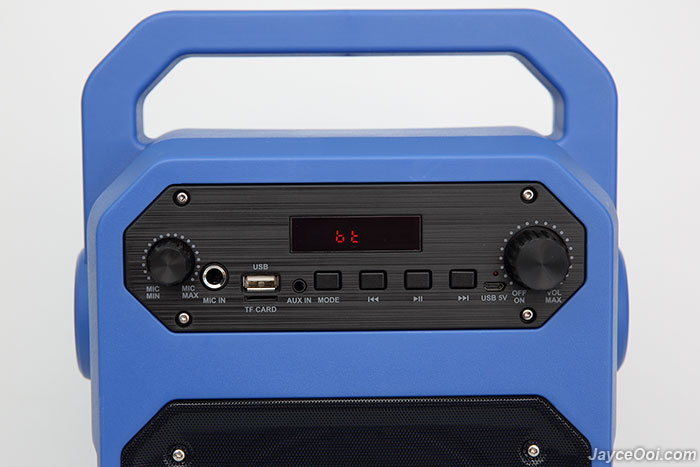 FM radio is working great. Signal is clear. Same apply to MP3 player. Just plug in flash drive or micro SD card, and it will start to play your favourite songs then. In addition, you can also record sound on USB drive. A nice feature no doubt.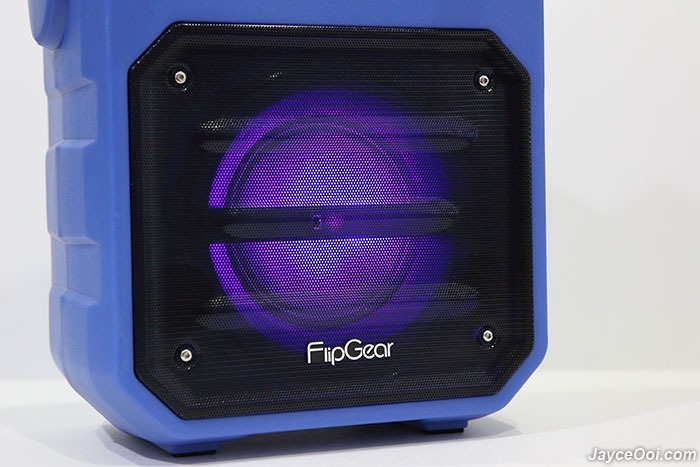 Sound quality is decent for the price. 16W is good enough to blast in a large quiet room. Bright sound out of the box as there are no treble nor bass volume control. Clear treble is what you get. Bass is lacking on this speaker. Yes, treble is in total control here for sure. Overall, it is great for those like clean and clear vocals.
Advantages
Great for teacher
Wide wireless mic & Bluetooth range
Bluetooth, FM radio & MP3 player (USB & SD)
Decent build quality
Ultra portable & lightweight
Limitations
Can't remember last used audio source
Lack of bass
Conclusion
Need a budget portable and lightweight portable speaker? Check out Vinnfier FlipGear Tango Air 3 WM then. Enjoy clear sound quality. Comes with a free wireless microphone too. Alright, do get yours at Lazada.