Introduction
Looking for a professional wearable wireless microphone? Check out Vinnfier FlipGear WM2000U / WM2200DUO U then. Enjoy high audio quality through UHF wireless with effective wireless transmission up to 30 meters. It adopts 24-bit high-performance audio. And comes with single mic and dual microphone model. Perfect for giving speech during event? Read on to find out…
Special Thanks
This review is possible thanks to below companies. Be sure to check them out…
Package Content & Design
Vinnfier FlipGear WM2200DUO U comes well protected as same as other Vinnfier products. Below is the stuff that you will get from single mic model – WM2000U. There are wearable wireless microphones, wireless transmitter, receiver, 2 x AA battery, 1200mAH rechargeable battery, micro USB charging cable, and user manual. For dual mic model – WM2200DUO U, you get extra wearable wireless microphones, wireless transmitter and 2 x AA battery. Both of them are the same except WM2200DUO U supports 2 mics at the same time with 1 receiver.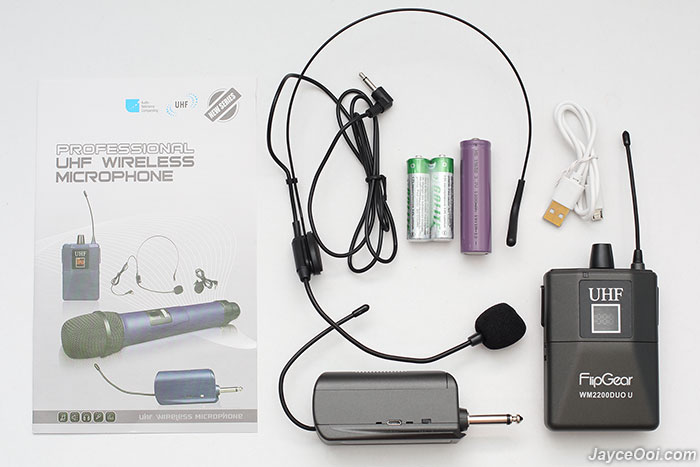 Build quality is decent with sturdy plastic housing for the transmitter. Light in weight and ultra-portable in design. Just refer to below pictures for its outlook. In short, you can adjust microphone volume through it directly. And there is a clip to hold it on the belt.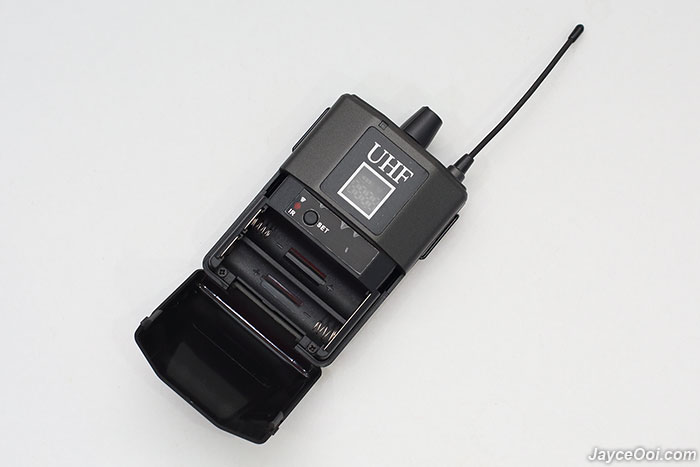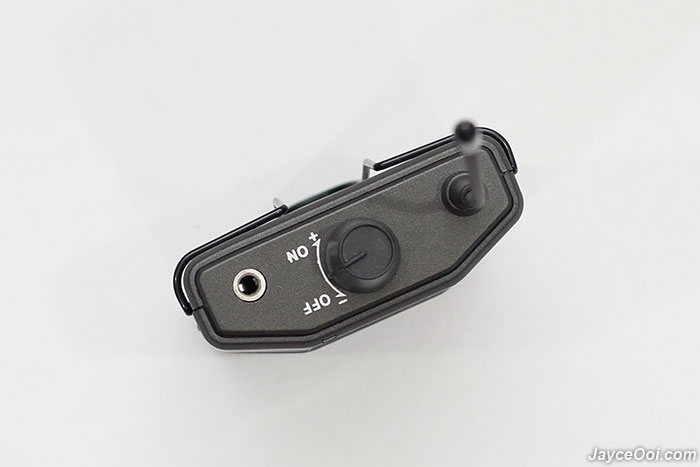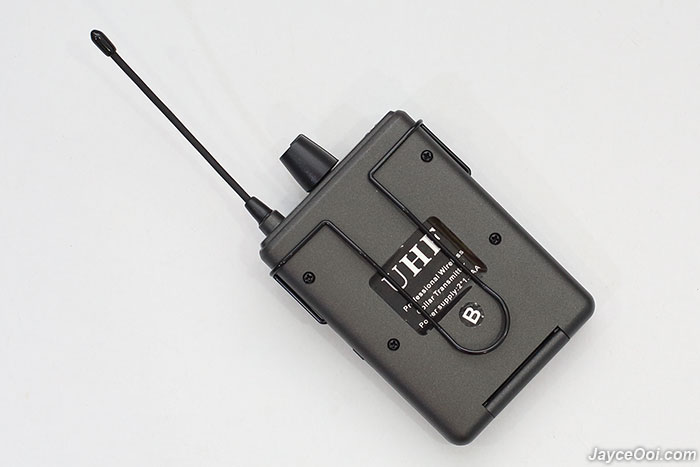 The metal wearable microphone with adjustable mic. Yup, just attach it to the transmitter and you are ready to go.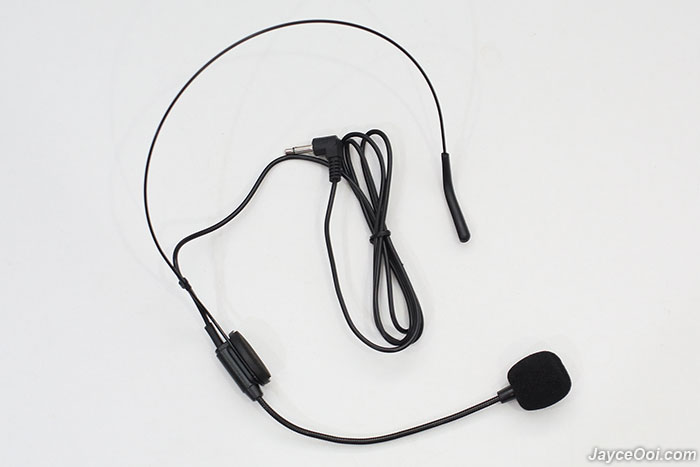 Performance Result
Treat as Vinnfier FlipGear WM2000U just like WM1000U but comes with wearable mic and you will get all the answers. Yes, it performs excellently in wireless department as well. Connect up to 15m even with obstacle like walls and floor (receiver at 1st floor). Up to 40m when in line of sight. You can walk freely here and there. Furthermore, the connection is rock stable and responsive too. 2 microphones are working perfectly fine together with 1 receiver as well. Yup, each of them is using own frequency channel. No worry about interference at all.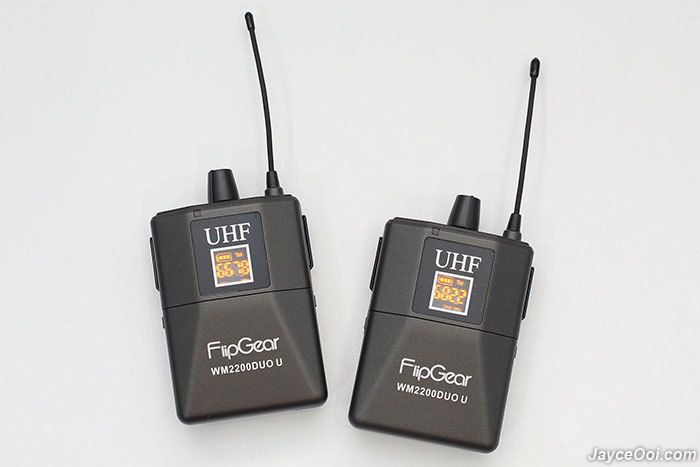 As usual, you can also change the frequency channel too. Just remove the transmitter battery cover. There is a button to do so. Rest assures the frequency won't crash along these 2 transmitters. Again, each of them has a unique frequency channel.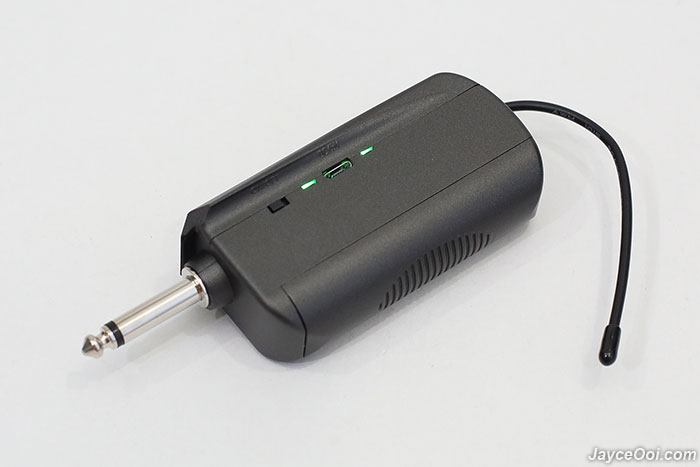 Outstanding microphone performance it what you get when paired with FlipGear Tango 313. Enjoy much better microphone quality when compared to the bundled free wireless microphone. FlipGear WM2000U / WM2200DUO U produces so much clearer and crisper sound. A lot better in sensitiveness as well. It will pick up your voice easily and don't need to place the mic close your lips at all. The adjustable mic makes it even better. Yup, that's the best of this professional microphone. Just focus on your speech on the event will do. Walk freely as you wish. Trust me, you will like as I do.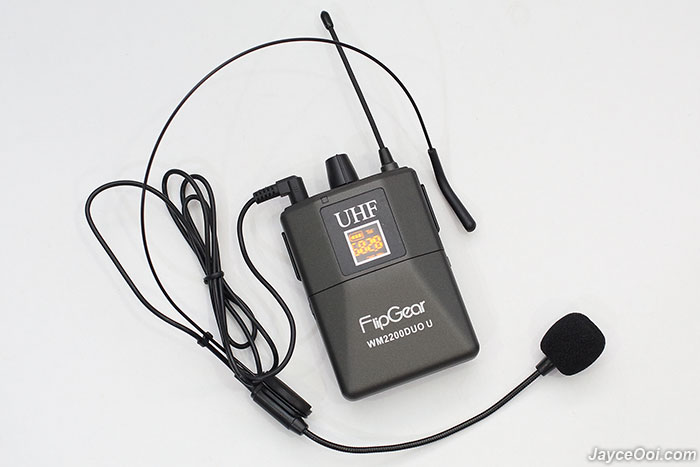 Advantages
Ultra clear & sensitive microphone
Wide wireless range
Rock solid connection
Adjustable microphone
No electric shock like wired one
Dual microphone support
Limitations
Conclusion
Wait no more and get yourself a Vinnfier FlipGear WM2000U or dual mic version WM2200DUO U. Enjoy rock solid wireless with ultra clear and sensitive voice. Yes, it is your perfect companion to give speech on any event. Buy yours at Lazada – single mic WM2000U or dual mic WM2200DUO U.