Introduction
Bluetooth, LED light dual alarm clock, FM radio, built-in MP3 player (USB), AUX-in, and even wireless charging ability. Yes, that's all part of the latest Vinnfier Neo Air 6 Portable Bluetooth Speaker. The easy and convenient wireless charging makes it an even better bedside companion. Just place your phone on it before sleep will do. Of course, it also have other interesting and useful features. Comes on, read on to know more about them…
Special Thanks
This review is possible thanks to below companies. Be sure to check them out…
Package Content & Design
There are user manual and 1.5A AC power adaptor in the package. That's all. Be sure to go through the user guide to learn all features. Set the clock, date, time and alarm. And setting up the FM radio as well.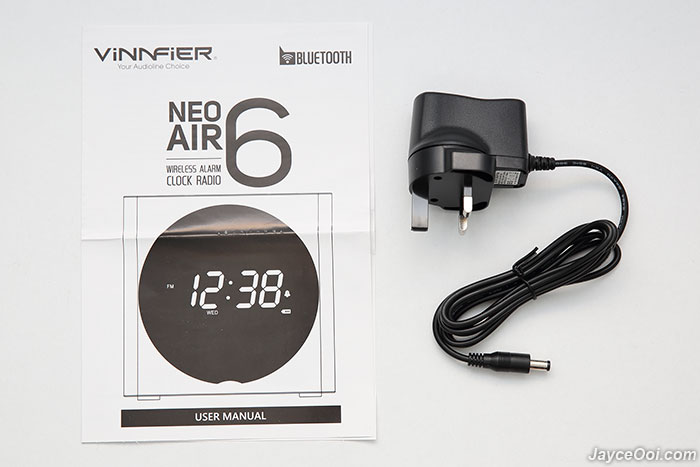 Neo Air 6 build quality is decent with plastic housing. The large LED light clock is good enough to view from far away. Furthermore, it has 3 brightness levels for you to select.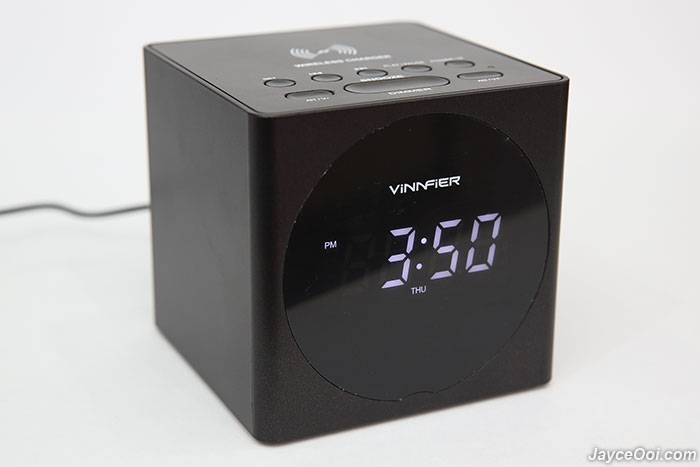 On top, you have all the buttons and wireless charging pad. Change audio source mode, setup date and time, control playback, volume and change channel with ease there.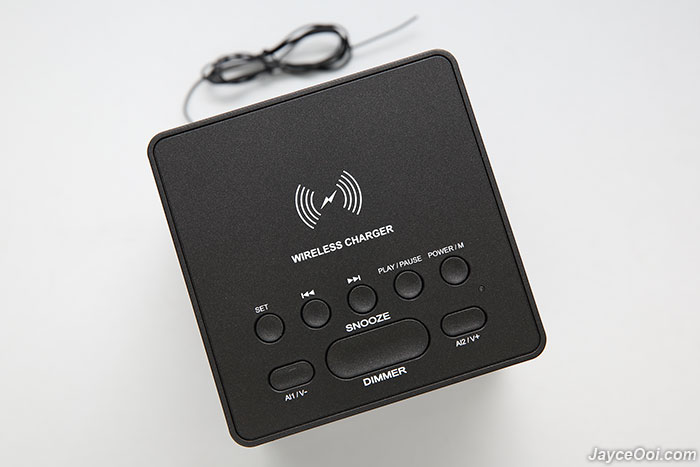 4 anti-skid pads at the bottom. Yes, they provide good grip and stability here. As you can see, there is a cover. It is for 2 x AAA size battery that use for clock memory backup when AC current was cut off. No need to reconfigure everything even power lost at your home.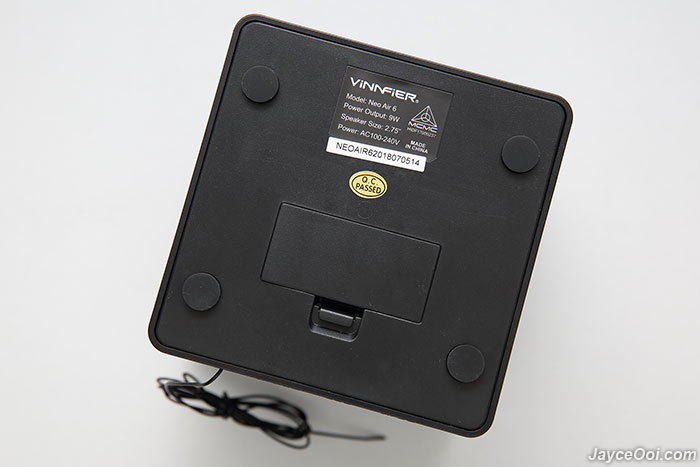 2.75″ speaker driver with 9 watts RMS at the back. Follow by DC-in, USB and AUX-in ports. Don't forget the external FM antenna too.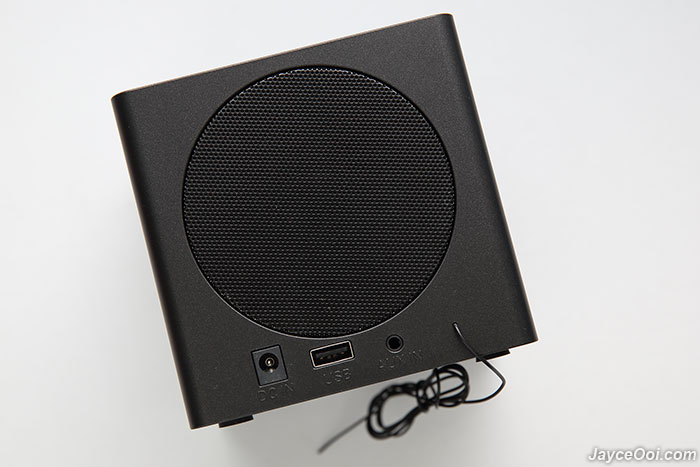 Performance Result
Yeah… You can connect to Vinnfier Neo Air 6 Bluetooth at anywhere in your large bedroom / living room. Music still can continue to playback even after you leave the room. Yes, this is possible all thanks to wide Bluetooth range that Neo Air 6 provides. Based on the tests, it manages to get up to 8m with obstacles like multiple walls. Furthermore, it has almost no lag between video and audio. That's make playing games and watching video on mobile devices pleasant. Lastly, 3.5mm AUX line-in port is there for devices without Bluetooth support.
FM radio reception is great too thanks to adjustable external antenna. Auto scan feature is available to scan from 87.5 MHz to 108 MHz. And the built-in player is very handy for those love to listen to MP3. Just plug in USB flash drive will do. By the way, the USB port can be used to charge mobile device too. But charging speed is slower than normal one.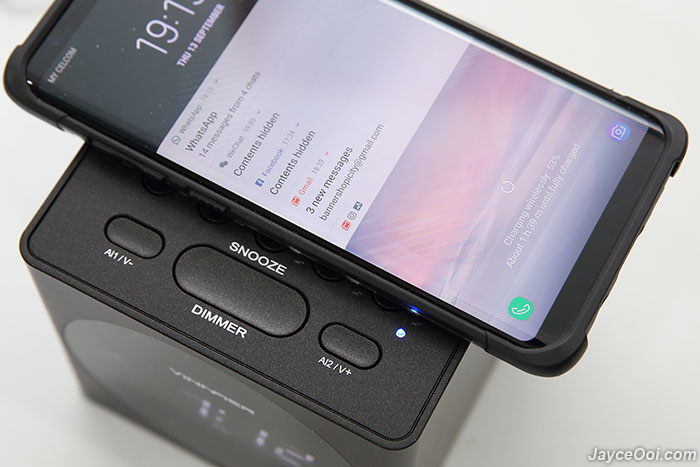 Besides being a useful dual alarm clock, Neo Air 6 is also a wireless charger. Yes, just place Qi wireless charging enabled devices on top will do. It will start to charge your devices then. As example, Galaxy Note8 is getting power through wirelessly. No fast charge though. But more than enough to fully charge before you wake up in the morning. Yes, no need to plug in cable. Just place and forget…
9W RMS total power is good enough to blast in large quiet bedroom. And Neo Air 6 has bright sound signature. This mean that it focuses more on treble than bass. Advantages for those who want to have clear vocal for news, podcast and movie. Yes, treble is clear with no harsh at all. Clear vocals are what you get. However, I do wish that the bass can be more there. Overall, it is nice alarm clock radio with lot of features no doubt.
Advantages
Clear sound signature
Wireless charging support
Bluetooth, FM, Clock, MP3 player in 1
Large LED display
Decent build quality
Limitations
Conclusion
Vinnfier Neo Air 6 is a nice bedside alarm clock speaker with useful wireless charging. Ultra-wide Bluetooth range for mobile devices. And lot of other useful abilities too. Interested? Do visit Vinnfier Website then. Get yours at Lazada.