Introduction
Hey guys, check out my latest Bluetooth ATH-M50x headphones. No wire! Thanks to the BTunes from Voxoa. Yup, it is a Bluetooth adapter that replace your favourite headphones' cable. Get the best Bluetooth streaming quality on iOS and Android as it support aptX/AAC codecs. Furthermore, it turns mic-less headphones into speakerphone too. Sound great? Let's find out more…
Features
aptX/AAC codecs for CD quality streaming from iPhones/iPads/android
Make hands free phone calls
Long lasting battery up to 10 hours uninterrupted music, back and forth between SFO and JFK
NFC chip for easy pairing, Gold plated plug for superior audio fidelity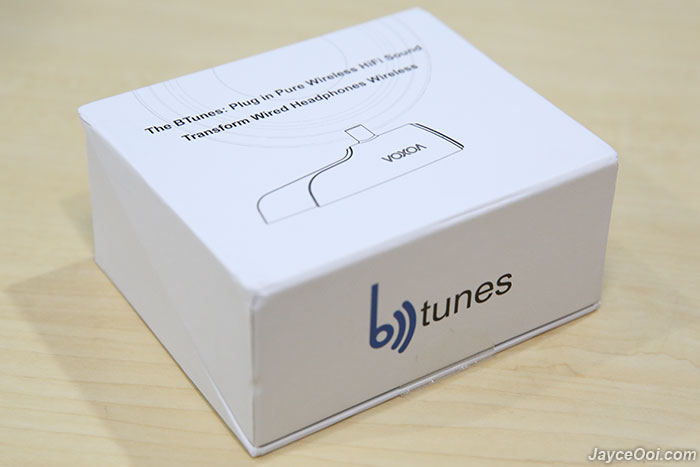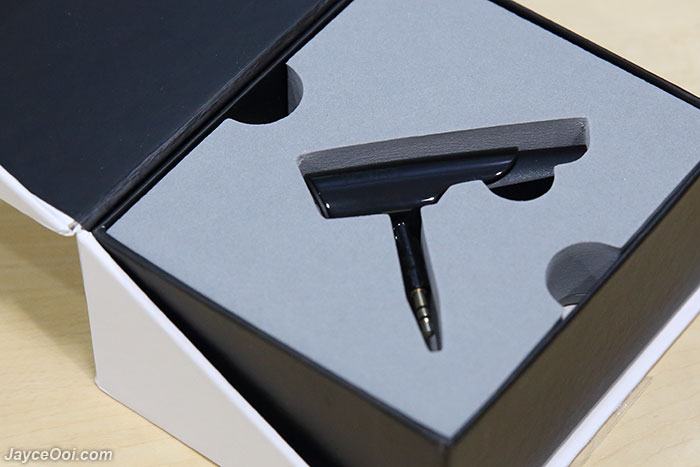 Package Content & Design
After you took out the jewel BTunes out, you can find micro USB cable for charging, quick start guide and warranty info. That's it. BTunes itself is made with quality plastic. Therefore, lightweight is what you get. Personally, I don't feel any extra weight added when attached on my ATH-M50x. In fact, my M50x looks cooler that way. And the most important part – wireless! Okay, back to design. The built-in mic and NFC are located in front. The multi-function button and charging port with cover at the back. And the LED light indicator in the middle of the body. The plug is gold plated by the way. And support most of the detachable headphones in the market for both 3.5mm and 2.5mm (QC25 & QC15 too). Do check out this page to determine which BTunes suits your headphones.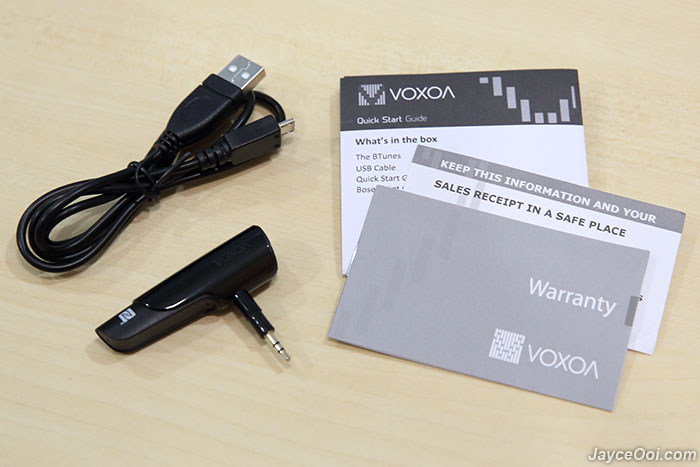 Specifications
Audio codecs: aptX/AAC for CD quality wireless stream.
Bluetooth specification: Bluetooth V4.0
Near field communication (NFC): touch to pair
Bluetooth profiles supported: A2DP/HFP/AVRCP
Operating distance: 33 ft (10 meters) Class II
Bluetooth frequency range: 2.402GHz-2.480GHz
LED Indicator status: Blue, Red
Battery: Rechargeable: 190 mAh Li-polymer battery
Standby time: Up to 300 hours
Music (moderate volume): Up to 10 hours
Charging time: About 2 hours
Charging input voltage: DC 5V/500mA
Charger jack: Micro USB
Performance Result
Pairing the BTunes is very simple and fast. Thanks to NFC feature. Pairing with my Samsung Galaxy devices are fast and smooth. Non-NFC supported devices like iPhone, iPad and PC able to connect with normal Bluetooth paring method flawlessly too. Its Bluetooth coverage is good. I managed to get it connected more than 10m in straight sight line. And up to 6m with some obstacles like wall.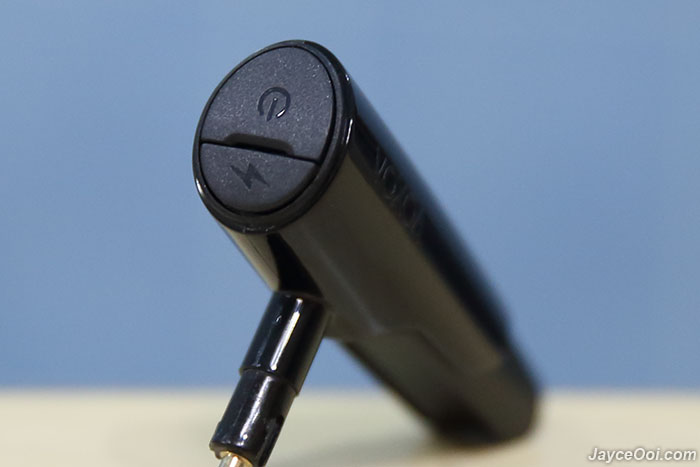 11 hours non-stop music playback is what you can get from its 190mAh battery. 1 hours more than 10 hours specs based on my average sound volume level test. By the way, there is battery indicator status on iOS devices like iPhone, iPad and iPod to check remaining battery life. And LED indicator light will flash red when battery life is low. Finally, it only requires around 1 hour and a half to fully charge. That's really fast.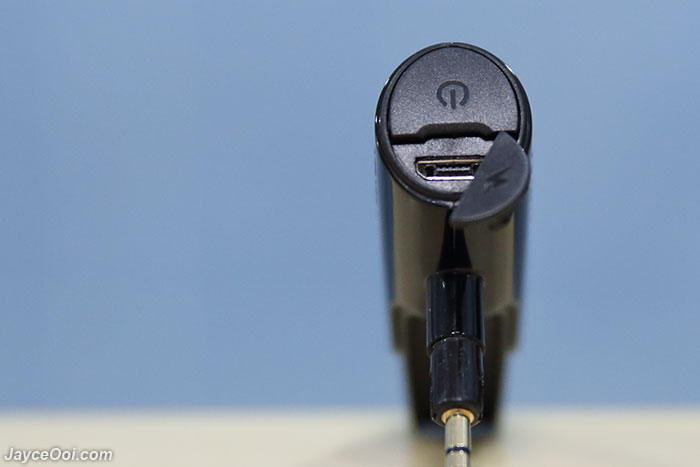 Yes, speakerphone ability is here. And phone call quality is great. Others can hear my voice loud and clear. And the other way round too. The multi-function button does its job well. You can use it to answer/end/reject/cancel a phone call. No need to remove headphones to answer call anymore while listening to music, watching a movie or playing games on your smartphone. For music playback – play, pause, next song and previous song. That's it. No volume control here.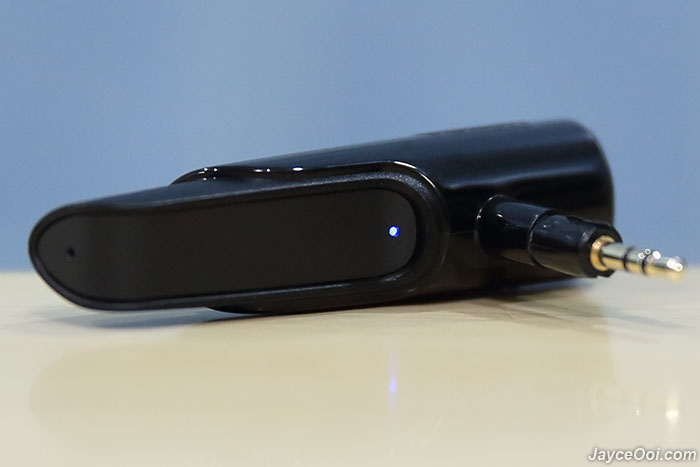 Sound quality is the most important part here. Thankfully, the BTunes supports both aptX and AAC codecs therefore you can get the best Bluetooth streaming quality from Android and iOS devices to your favourite wired headphones – Audio-Technica ATH-M50x in my case. All YouTube music, movie, games and anime sound just like wired connection from Galaxy S4 with aptX support. That's great and I am on wireless mode now. On HD tracks, you need to listen extremely careful in order to notice a tiny slight different in sound. Else you won't even notice during normal casual listening…
Advantages
Wow… Sound alike wired
Wireless freedom of course
Small and lightweight
Long battery life
Fast charging
Speakerphone ability
Limitations
Where's my volume control buttons?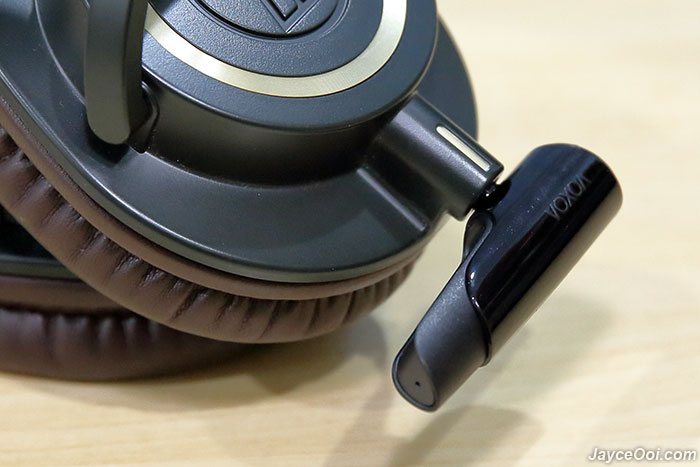 Conclusion
Want to make your favourite wired headphones wireless? Look no further, the BTunes is the one you need. It supports aptX and AAC codecs for best Bluetooth streaming quality. Lightweight and speakerphone supported. Interested? More information can be found at the BTunes Website. And get yours there.
Note – Malaysian & Singaporean, you can get it from ATLAS locally.